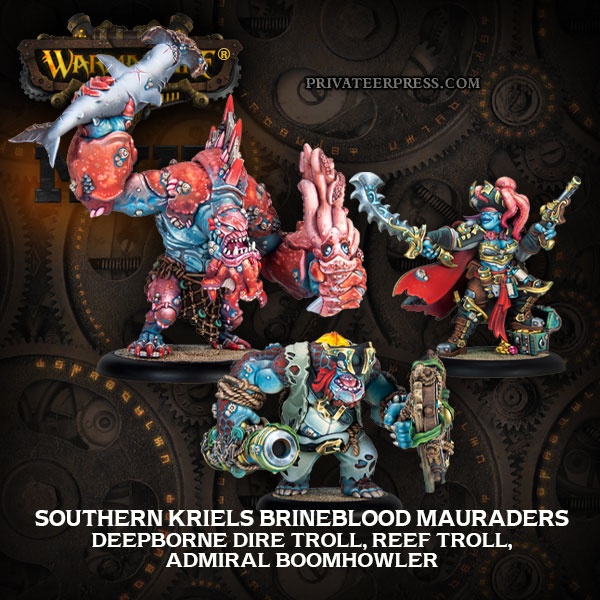 YO HO, HO, HO! A BRINEBLOOD'S LIFE FOR ME!
YO HO, HO, HO! A BRINEBLOOD'S LIFE FOR ME!
---
"Now and then we had the hope that if we lived and were good, God DHUNIA would permit us to be TROLLKIN pirates."
– Mark Twain   ADMIRAL THORGA "THE THUNDER" BOOMHOWLER
Since we announced the first of the MKIV warlock-led armies, we've noticed a bit o' excitement about their forthcoming arrival in the game. Having worked under the banner of the skull & crossbones for over two decades, we hold just about anything pirate-y close to our collective hearts, so no one is more excited to see the Brineblood Marauders storming the tabletops of WARMACHINE than we are!
In today's WARMACHINE app update, we've released the first of the Southern Kriels Brineblood Marauders cards, including the dauntless warlock Admiral Boomhowler, the stalwart Reef Troll, and the fearsome Deepborn Dire Troll. For those keeping a weathered eye out for details, you'll note a slight change in Boomhowler's spell list from what we announced in our original solicitation: we changed out Flashing Blade for Stormrager, among some other flavorful adjustments made to this warlock's rules as she continued through our development process.
We'll be introducing more of the Brinebloods cards over the coming weeks and months as we lead up to the release of their Core Army Starter. If you like what you've seen in our previews so far, you'll be a downright jolly roger when you see what else we have in store for the first army of the Southern Kriels, like, say, Pygmy Troll Balloon Bombers…

For those looking to get a head start on a Brineblood Marauder army, we're offering a pre-order for the Brineblood Marauders Preview Battlegroup. The Battlegroup includes Admiral Boomhowler, the Reef Troll, and Deepborn Dire Troll along with their many weapon, animus, and upgrade options. Orders will begin shipping by the first of June.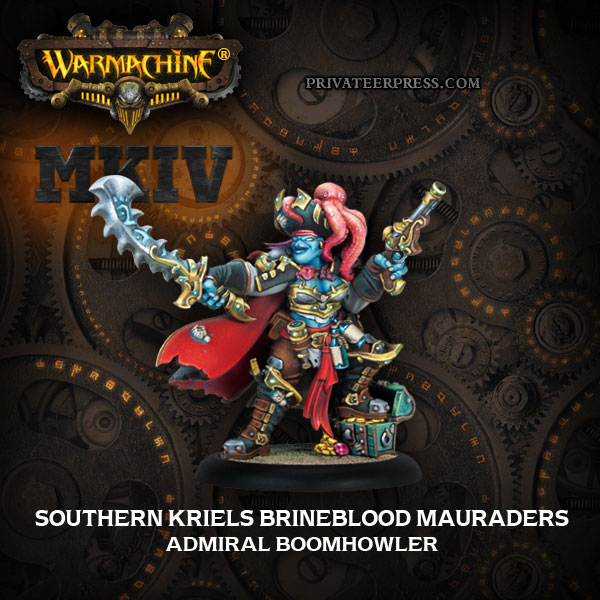 We're excited to get these previews out to you because they will also mark the maiden voyage of a new "Darker Gray" resin mix our production team has been developing over the last couple of months that we think you're really going to enjoy. And as always with these preview releases, if you're not completely thrilled with what you receive, return them to us within 30 days for a full refund of the purchase price, no questions asked.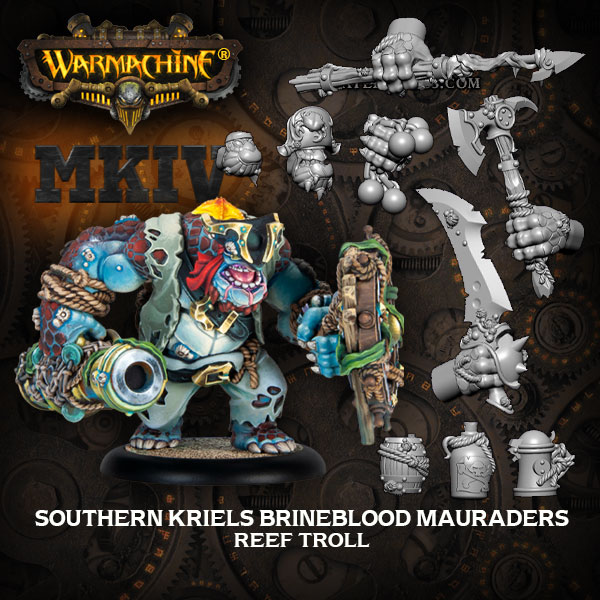 We can't wait to see the creativity the WARMACHINE community will apply to the Brineblood Marauders as these models start appearing on tabletops. Trollkin have always been a foundational and beloved part of the Iron Kingdoms. And, of course, there is always something inspirational about pirates. So, when the lightbulb turned on for the Brineblood Marauders, we knew we had struck upon the peanut-butter cup of all WARMACHINE armies. And best of all, we're about to get some warbeasts back on the table!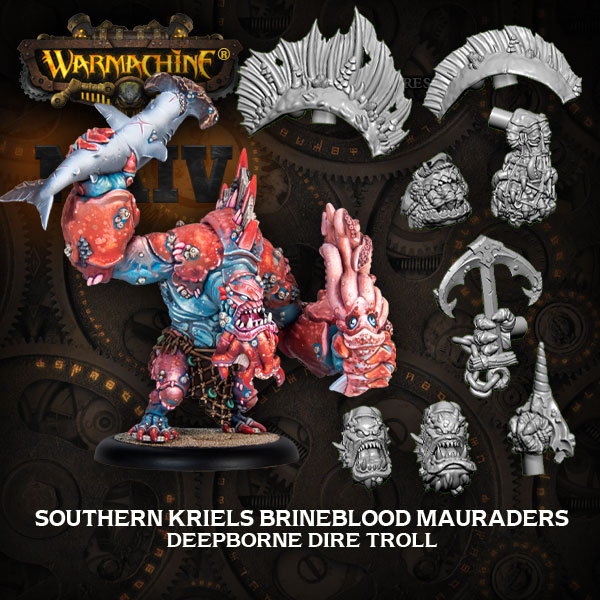 Brineblood Marauders Preview Battlegroups begin shipping by June 1st! Orders will be shipped in the order received, so place yours today!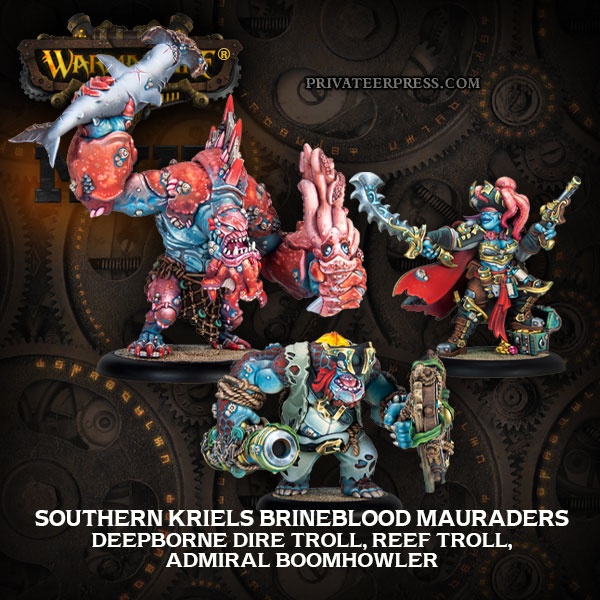 Check 'em out at store.privateerpress.com
(Quantities limited. Offer available while supplies last.)
The post YO HO, HO, HO! A BRINEBLOOD'S LIFE FOR ME! appeared first on Privateer Press.