WARMACHINE APP Update September 6th
WARMACHINE APP Update September 6th
---
IT'S WARMACHINE WEDNESDAY! UPDATE YOUR APP!
Wednesday has arrived, which means it's time for your weekly drop of new content and features in the WARMACHINE app!
This week's update for subscribers is the launch of brand-new Shadowflame Shard fiction "Emergence"! This will be an ongoing saga from author Erik Reiersen.
Also, this week, a lone update:
Old Faithful: Command card no longer restricted by Faction
And that's it for this week! Tune in next week for our latest hero (or villain) in a new "Heroes and Villains" entry for subscribers! Until then, enjoy your glimpse into the emergence of a new Faction!
---
The WARMACHINE MKIV app can be found via the links below.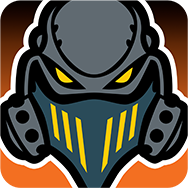 The post WARMACHINE APP Update September 6th appeared first on Privateer Press.