WARMACHINE APP UPDATE November 8, 2024
WARMACHINE APP UPDATE November 8, 2024
---
IT'S WARMACHINE WEDNESDAY! UPDATE YOUR APP!
Wednesday has arrived, which means it's time for your weekly drop of new content and features in the WARMACHINE app!
This week's updates for subscribers includes the next Battle Forge, which presents you a battle to be grateful for!
And this week's additions and corrections to the app are:
ADDITIONS
Retribution of Scyrah: Added to Unlimited Arena
CORRECTIONS
Absylonia, Daughter of Everblight: Can now attach Ammok the Truthbearer
Black Dragons: Can now attach the Black Dragon Officer & Standard
Feora, Priestess of the Flame: Hex Hammer lasts for one round
Forward Kommander Sorscha: Field Marshal [Relentless Charge] typo fixed
Lanyssa Ryssyl, Nyss Sorceress: Nyss cut from sub-header. Stat block name typo fixed
Stone Keeper: Portrait corrected
Thagrosh Hellborne: Warbeast options added
That covers it for this week! Until next Wednesday, may all your battle merit the giving of thanks…
---
The WARMACHINE MKIV app can be found via the links below.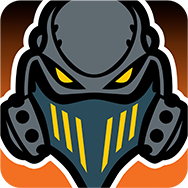 The post WARMACHINE APP UPDATE November 8, 2024 appeared first on Privateer Press.