WARMACHINE APP UPDATE November 15, 2023
WARMACHINE APP UPDATE November 15, 2023
---
IT'S WARMACHINE WEDNESDAY! UPDATE YOUR APP!
Wednesday has arrived, which means it's time for your weekly drop of new content and features in the WARMACHINE app!
This week's updates for subscribers includes the next Compendium, this time covering the Storm Forge Cadre, a force to be reckoned with.
And this week's additions and corrections to the app are:
ADDITIONS
-Mercenaries: Added to Unlimited Arena
As of the update today, 100% of the legacy model rules have been converted to MKIV and released in the Unlimited Arena!
CORRECTIONS
-High Paladin Dartan Vilmon: Corrected Corroded typo
-Magnus: Magnus the Unstoppable can no longer be included in the same army as Magnus the Warlord
-Wraith Engine: Can now add Scrap Thralls to your list during play
That covers it for this week! Next week, at long last, Captain Shadowtongue joins the ranks of Heroes and Villains!
---
The WARMACHINE MKIV app can be found via the links below.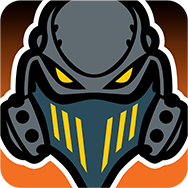 The post WARMACHINE APP UPDATE November 15, 2023 appeared first on Privateer Press.