WARMACHINE App Update June 7, 2023
WARMACHINE App Update June 7, 2023
---
IT'S WARMACHINE WEDNESDAY! UPDATE YOUR APP!
This week's update to the WARMACHINE app adds part one of the two-part Dead on Arrival story featuring Major Anson Wolfe and Cygnar's first encounter with Dusk House Kallyss.
Coming later this month is a new "Battle Forge" scenario, the "Heroes & Villains" bio for Sabbreth, the Eternal Annihilation, a massive "Compendium" for Dusk House Kallyss, and the next chapter in the Black Tide campaign. Meanwhile, development of new features continues on the app with forthcoming campaign support and the much-anticipated desktop support very soon!
Update your app!
---
The WARMACHINE MKIV app can be found via the links below.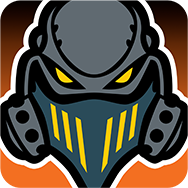 The post WARMACHINE App Update June 7, 2023 appeared first on Privateer Press.