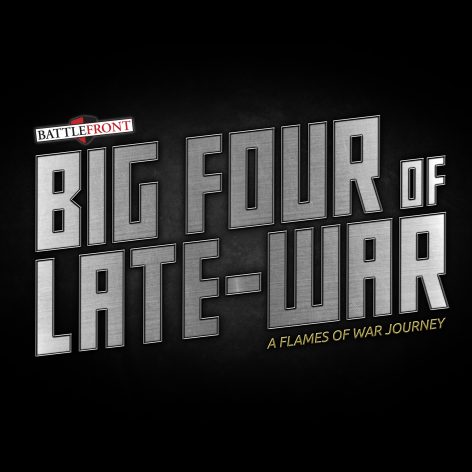 On June 6, 1944, thousands of men were nervously waiting in landing craft, transport aircraft and bunkers as the fate of the world rested on their shoulders. The liberation of Europe was about to begin.
75 years later, across the world, thousands of gamers are preparing to embark on a journey of their own as Flames Of War returns to Late War. Starting with Fortress Europe and the D-Day series of books Battlefront will spend the next four years extensively covering the fighting in Europe through 1944 to 1945.
Joining these Flames Of War gamers will be the Big Four from the Battlefront Miniatures Design Studio; Casey, Chris, Victor and Wayne. This will be like no "Tale of Four Gamers" series of articles that you might have seen in the past. Instead it will be an epic journey (one with Tanks instead of Ringwraiths) that will take part over four years…
On the Big Four Of Late War website you will be able to see our finished efforts, as well finding out what we are planning on working on next.
If you want to keep up with what we are up to on a day-by-day basis you can also follow our Instagram feed where we will be showing off progress photos as we build and paint the models.
At the conclusion of the Journey we will have built entire new armies, filled with great new models, as well as having played a pile of games as we try to find out who is the biggest of the Big Four.