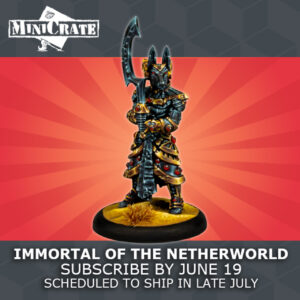 Sculpting the Immortal of the Netherworld
Sculpting the Immortal of the Netherworld
---
Doug Hamilton
That's a shocker, right? Who would have thought that I, of all people, would sculpt an Immortal??
Skorne has been my "travel army" for most of the last five or six years, I have taken them to a number of events, including Lock & Load, AdeptiCon, and Greek Masters. They have seen some miles, and their mostly stone bodies have survived (even a shattering encounter with German airport security). With Zaal, Ancestral Advocate being one of my all-time favorite warlocks (along with everything exalted), I have been hopeful we would do a MiniCrate version of the Skorne Immortal—and it has finally happened.
Last year, I chatted with Matt Wilson about upcoming models. and he mentioned a new MiniCrate model I might like: an Egyptian-inspired Immortal! An obvious great match for my alternate Zaal, Ancestral Advocate, sculpt! It took a few months before the art was passed along to me, and as you might imagine, I was keen to get started.  Early on, I tried a few different tweaks to the original art and different damage to the body of this Immortal.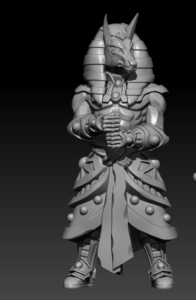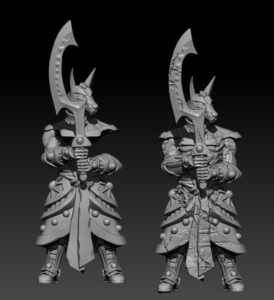 As we refined some of the parts, the Immortal was really starting to take shape, so I was able to dig into adding the crumbling feel to help make this warrior feel like it was truly an Immortal! As my beloved Exalted models move into MKIV, I am confident a handful of Immortals of the Netherworld will be added to my units or maybe even a full unit of them (five-man units, and all in MKIV).
Show your love and order your new Immortal(s) by June 19th and then look for delivery in late July! In the meantime, enjoy some renders from when I was carving away (renders are work-in-progress and may not represent the final model).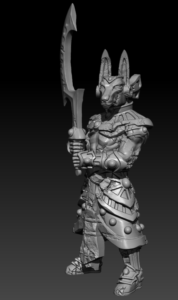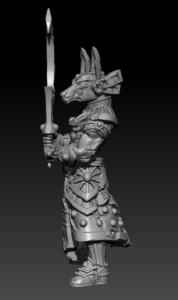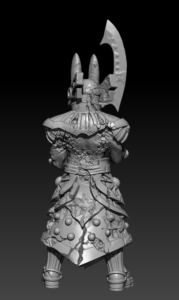 Check it out here. You'll love it pharaoh sure!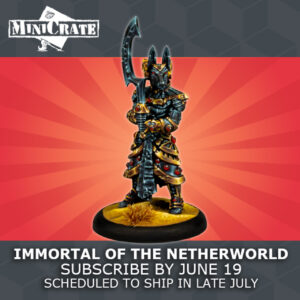 The post Sculpting the Immortal of the Netherworld appeared first on Privateer Press.