Carry your game cards in style with these samurai-themed card boxes! All of these samurai terrain pieces and accessories fit even the smallest and cheapest 3D printers – available for as little as $100 recently! The cost for printing this cardbox  depends a little on your plastic, but is approximately $2.
For those without access to a 3d printer, we now have print retailers for our SAMURAI and NECRONTYR ranges set up in the US, the UK, New Zealand, Australia and now Canada! See our site for the full retailer list…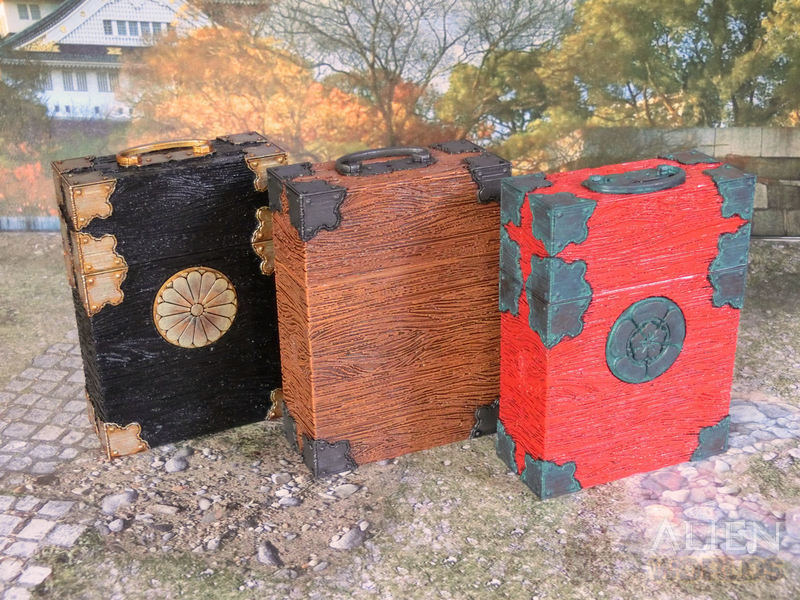 Designed to hold around 67 cards for games like Test of Honour and Bushido, this box comes in two decorative styles with authentic Japanese details, and can be customised using the clan crest symbols. A quick squeeze unlocks the hidden clips to remove the box lid.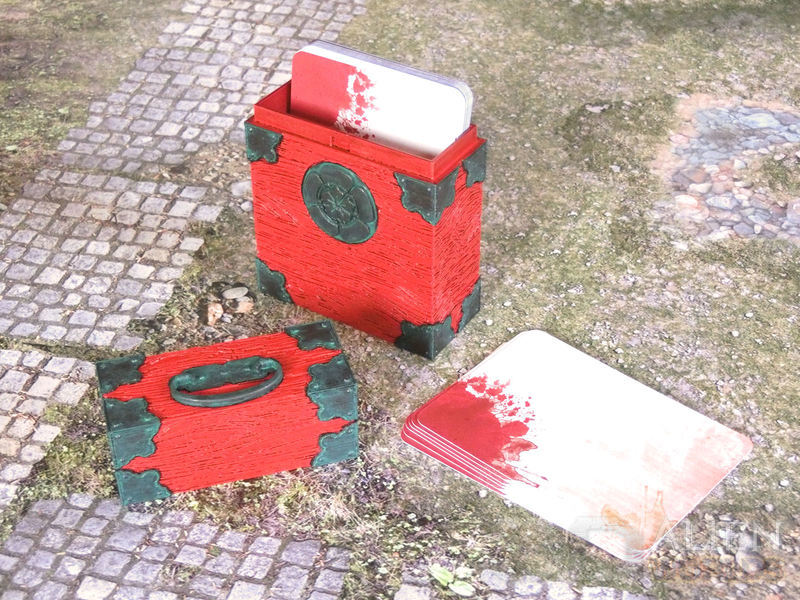 This was painted up as red lacquer with verdigris-effect metal ….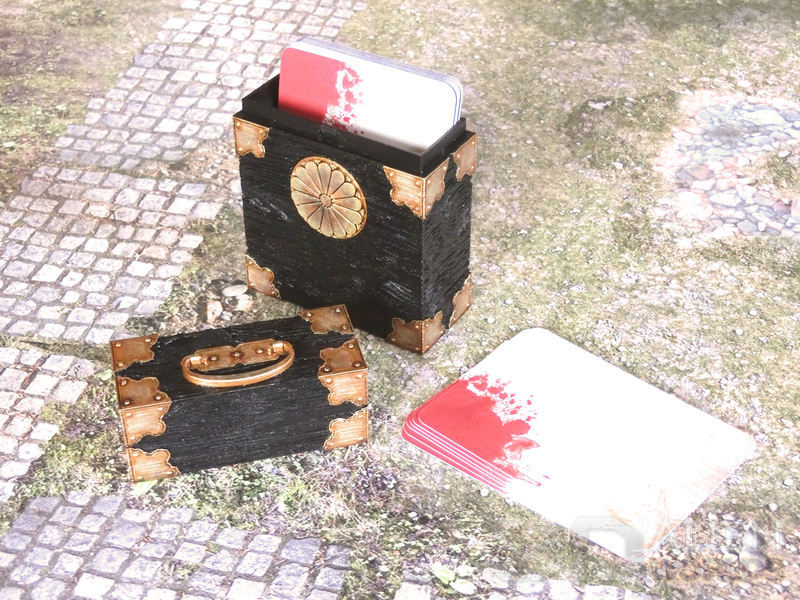 …. this one was black lacquer with gold pieces …..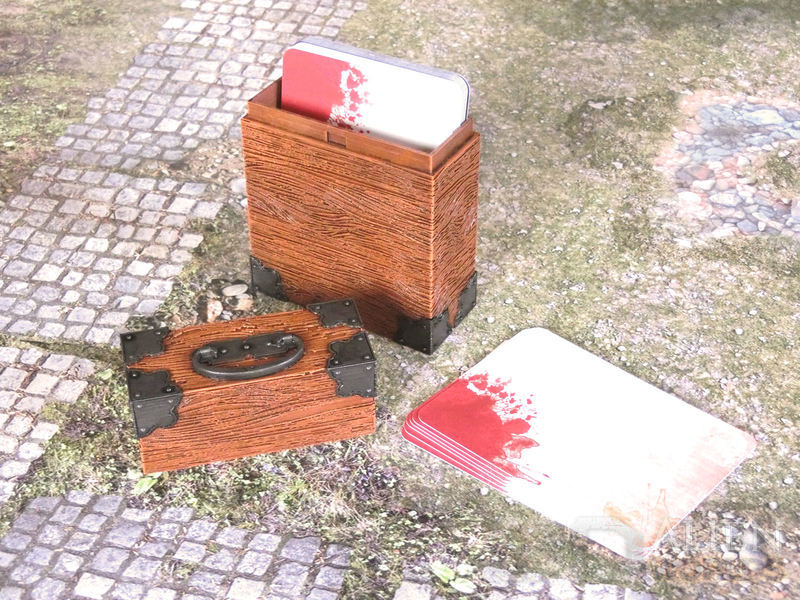 … and this more simple version was just painted as old wood and black metal!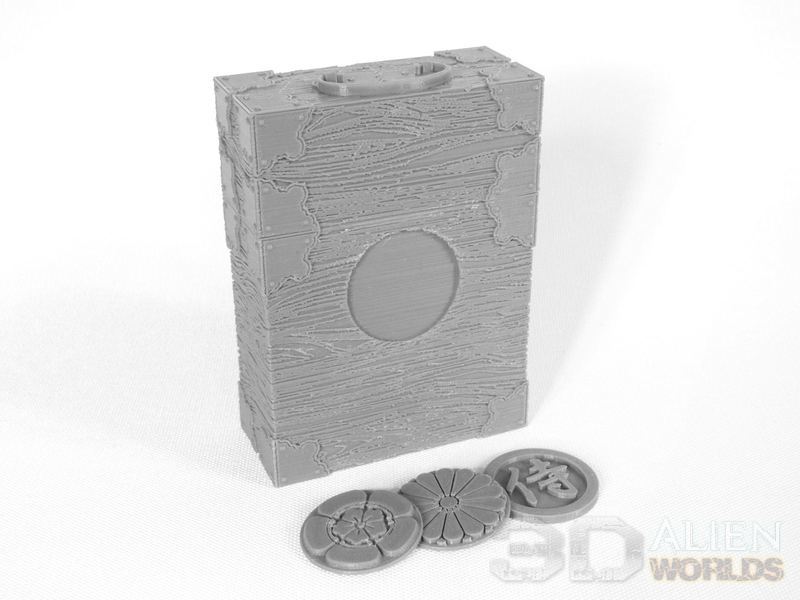 The samurai card box is available for download from today:
https://www.3dalienworlds.com/shop-description.php?ID=1576743908