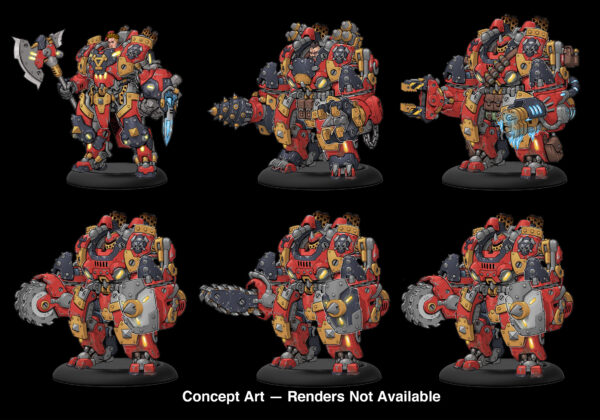 Privateer Press to Release New Faction Army Starter for WARMACHINE MKIV, New Cadre for Khador
Privateer Press to Release New Faction Army Starter for WARMACHINE MKIV, New Cadre for Khador
---
September 11, 2023
Everett, WA – Privateer Press has announced the release of the army starter for a new Faction, the underground-dwelling Khymaera, as well as a multi-model cadre, Khador Annihilators, for WARMACHINE MKIV. The draconic Khymaera army, the Shadowflame Shard, and the six Khador models in the Annihilators will be available to players in December of this year.
The Khymaera Shadowflame Shard Core Army Starter contains 22 models and includes a new warlock, Shyryss, the Flawless Dark to lead the draconic forces and two heavy warbeasts, the Vypex and the Hydrix, to challenge enemy armies on the tabletop. With four new units, two command attachments, and one solo, the Shadowflame Shard army contains a minimum of 47 points up to 66 points, depending on how the warbeasts are configured and whether the command attachments are selected.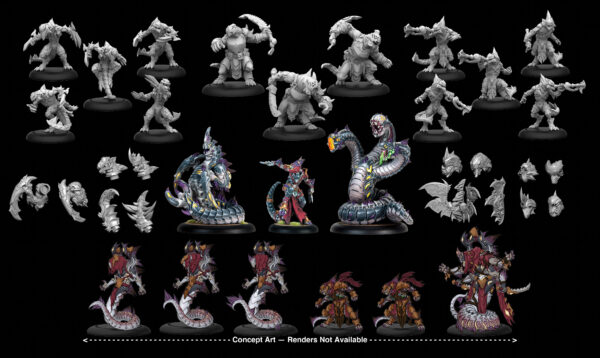 For MKIV Khador players, the Annihilators cadre also includes a new warcaster, Kommander Tatiana Sikora, and a new character solo, Sergeant Sergei Krol, both of which generate new opportunities when combined with any Winter Korps or upcoming Old Umbrey forces. The Controller solo and the Man-O-War Wrecking Crew unit add to the devastation this cadre brings to the battle when it is confronted by enemy warjacks.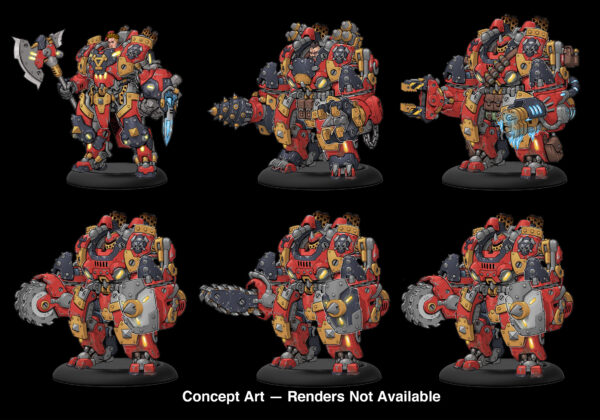 "As the newest Faction and army for the fourth edition of WARMACHINE, the Khymaera Shadowflame Shard joins the Brineblood Marauders in bringing back warlock-led armies en force," said Matthew D. Wilson, creative director of Privateer Press. "As well, Cadres open up new list-building opportunities for players, acting as a bridge between the armies of new MKIV Factions, and we're looking forward to introducing the Annihilators and more cadres in the future."
The Khymaera Shadowflame Shard Core Army Starter and the Khador Annihilator Cadre will be available through local games stores and the Privateer Press Online Store (store.privateerpress.com) in December at an MSRP of $199.99 for the army and $99.99 for the cadre.
You can download images for these products here
About Privateer Press, Inc.
Privateer Press, Inc., is a privately held producer of entertainment and hobby brands based in the Seattle area. Its products include the award-winning WARMACHINE and HORDES hobby miniatures games and their latest iteration, WARMACHINE MKIV, the Riot Quest miniatures game, the award-winning Iron Kingdoms property and Iron Kingdoms Roleplaying Game, the Warcaster strategy game, the Monsterpocalypse battle miniatures game and board game, and the Formula P3 Hobby Line. To learn more about Privateer Press, visit www.privateerpress.com or contact the president, Sherry Yeary, at [email protected].
The post Privateer Press to Release New Faction Army Starter for WARMACHINE MKIV, New Cadre for Khador appeared first on Privateer Press.