During day and night, these new Bristol Beaufighters prove to be a worthy adversary to the Luftwaffe forces.
Bristol Beaufighter Squadron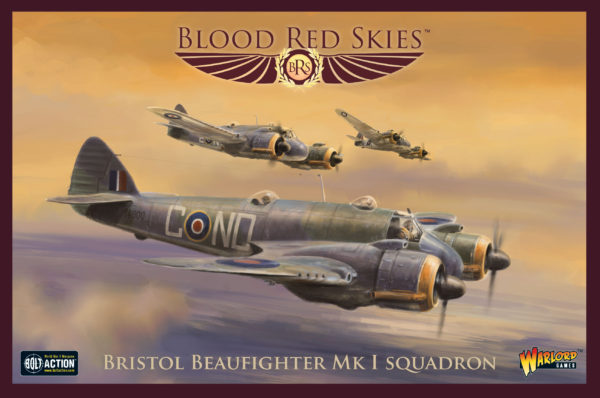 View in Store
The Bristol Type 156 Beaufighter was a multi-role aircraft, originally conceived as a heavy fighter variant from the Bristol Beaufort bomber. This particular variant proved to be suited for night-fighting duties.
Bristol Beaufighter Ace: 'Bob' Braham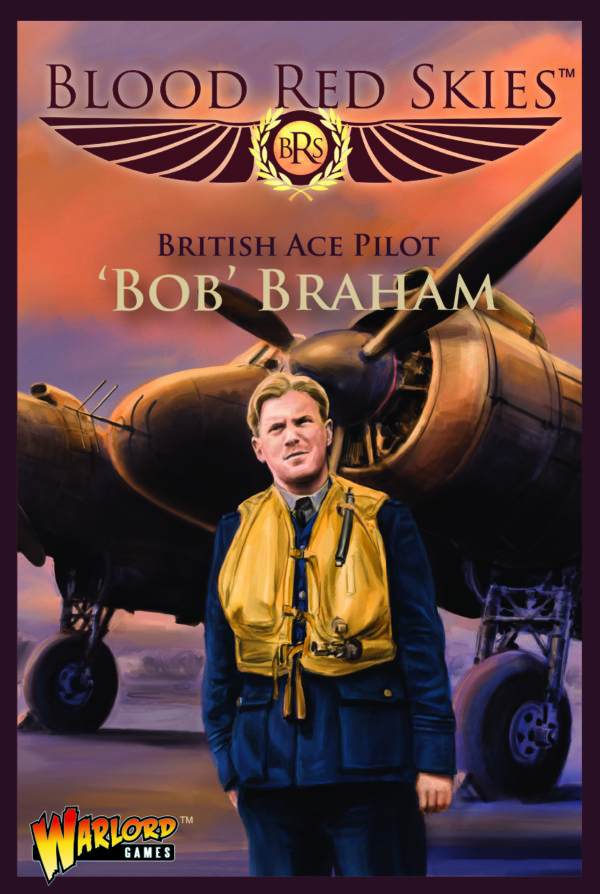 View in Store
John Randall Daniel "Bob" Braham was a fighter ace and night fighter. He gained his first victory during the Battle of Britain and continued to act against The Blitz. Promoted to squad leader by June 1942 and served throughout until Jun 1944 when he was shot down and captured.
29 Sqn (Bristol Beaufighter) decal sheet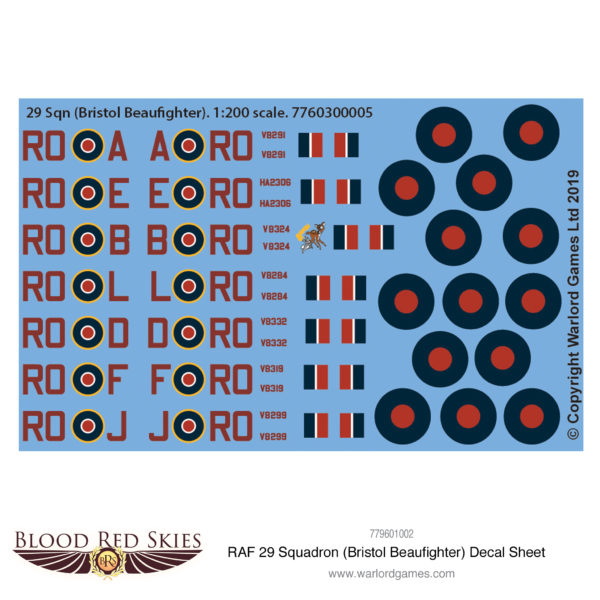 View in Store
This waterslide decal sheet contains markings to decorate 6 planes in the markings of 29 Squadron RAF (Bristol Beaufighter).
Decals are scaled to fit 1/200th Blood Red Skies aircraft.
No. 29 Beaufighter Squadron
Featuring FREE decals for perhaps one of the most famous night fighter squadrons in the RAF this set gives you all you need to field a Beaufighter squadron along with the highest scoring ACE on this type… 'Bob' Braham!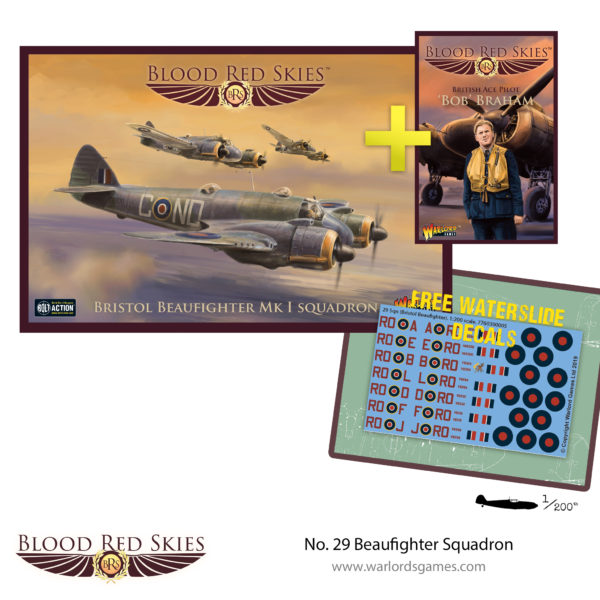 This set contains:
1x Squadron Box of 6x metal Beaufighters
1x metal Beaufighter ACE
Generic RAF Decals Sheet
Aircraft Cards
Aircraft Trait cards
Pilot skill discs
Advantage Flying bases
1x Waterslide Decals Sheet for No. 29 Squadron
The post New: Bristol Beaufighter squadron, Bristol Beaufighter Ace + Bristol Beaufighter Decal Sheet appeared first on Warlord Games.