After several pieces released in collaboration with many famous artists like BROM, Patrick J Jones and David Benzal, Mindwork Games launches a new series of original miniatures. It's called MINDWORK ORIGINALS!
To celebrate the launch of this new line, they released a new version of one of their most famous pieces. Who could that be? THE PUPPETEER, of course!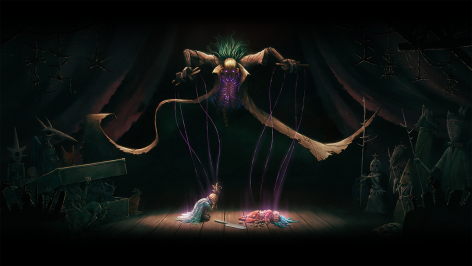 The miniature comes in a brand new diorama version. It depicts the story of a mysterious puppet murder, so the scene is full of creepy characters.
You can preordered the whole set from today and 150 copies out of 300 are offered at a very special price!
Find out more on www.mindworkgames.net!