Khador Winter Korps Lore: Standard, Mortar Team & Officer
Khador Winter Korps Lore: Standard, Mortar Team & Officer
---
Winter Korps Standard
Winter Korps Infantry Command Attachment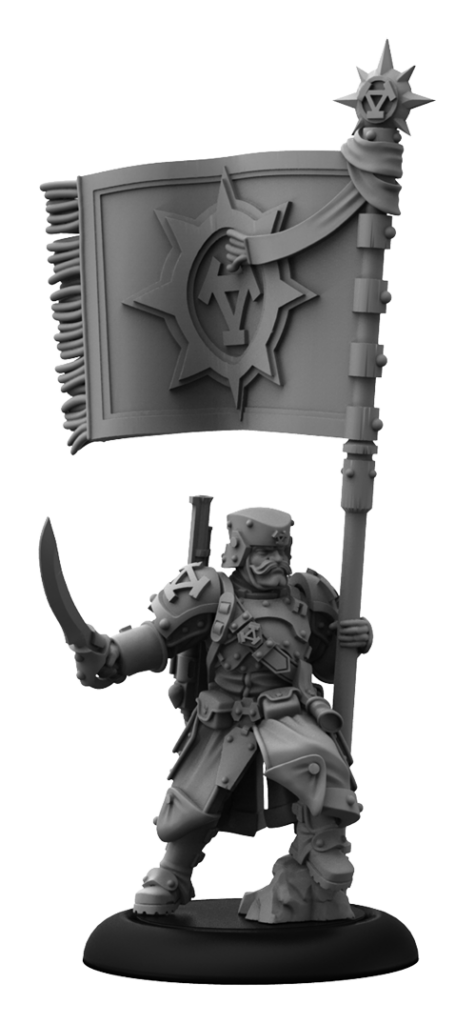 The Khadorans are a fierce and proud people with a long history of military service. Those soldiers who serve the Winter Korps with distinction may be honored with the duty of carrying a battle standard in combat. Should such a hero fall, it is all but certain one of their compatriots will raise the banner and continue the fight in the service of the Motherland
Can be added to a Winter Korps Infantry unit.
Models in a unit with a Winter Korps Standard gain +1 to their attack rolls.
The Standard Bearer is armed with a Military Rifle and Saber.

Mortar Team
Solo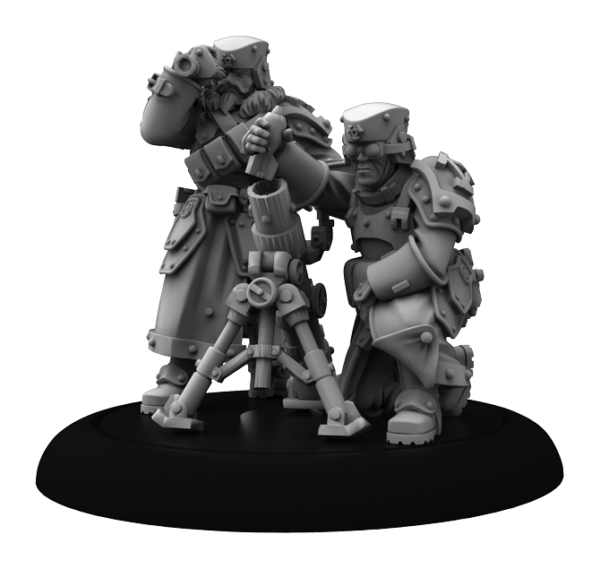 Armed with modern light mortars, these Winter Korps soldiers take to the battlefield in small teams to provide fire support to advancing Khadoran units in the field. Though lighter than Khador's last generation of field support weapons, these mortar teams are swifter moving and are not hindered by a minimum effective range.
50mm solo model instead on a unit.
The Mortar is a RNG 14, AOE 3, POW 14 ranged weapon with the Arcing Fire special rule.

Winter Korps Officer
Solo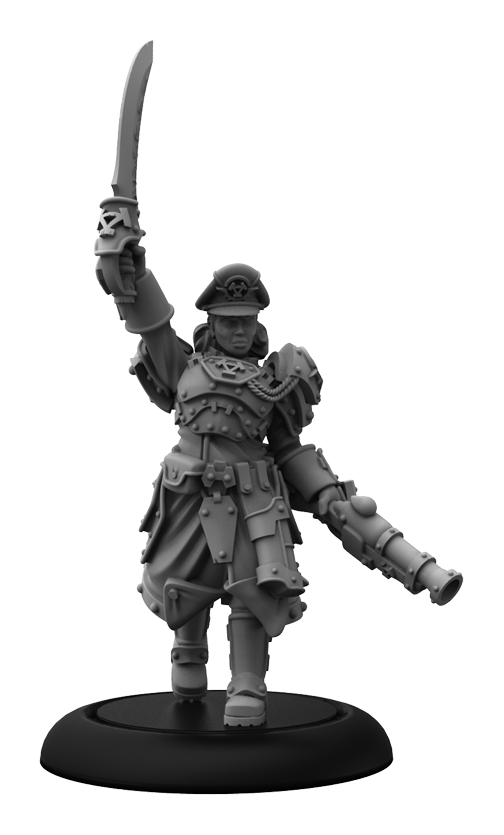 At the heart of the Winter Korps is its staff of highly trained commissioned officers. Exemplars of Khadoran military discipline and well steeped in the Motherland's hard-learned tactics and strategies of war, these skilled and professional soldiers are able to maximize the effectiveness of the troops they command in battle. Leading from the front, the Winter Korps officers are also deadly combatants and skilled survivors.
Has the Pathfinder and Tough advantages.
Has the Battle Plans, Dodge, and Feign Death special rules.
Each is armed with a Hand Cannon and Saber. The Officers are Weapon Masters with their Sabers.

The post Khador Winter Korps Lore: Standard, Mortar Team & Officer appeared first on Privateer Press.