In this weeks Concept to Crate, I'll be discussing the visual development of the alternate sculpt for Orin Midwinter titled "Midwinter Night's Dream." This, of course, is a take on Shakespeare's play A Midsummer Night's Dream with Orin converted into either Orin or Puck. Andrea Uderzo tackled the concept on this one, and below you'll see four different iterations with the final being the one chosen for the model.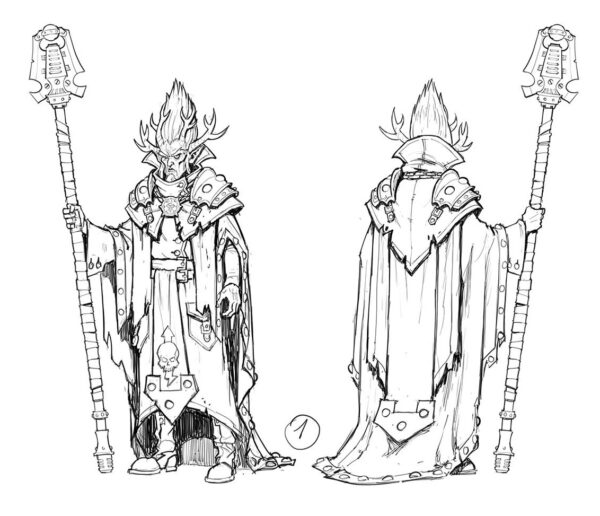 The costume in this one wasn't quite veering far enough from Orin's original incarnation, and the troll-doll hair wasn't quite hitting the mark. The ears and head modifications are definitely a step in the right direction, though!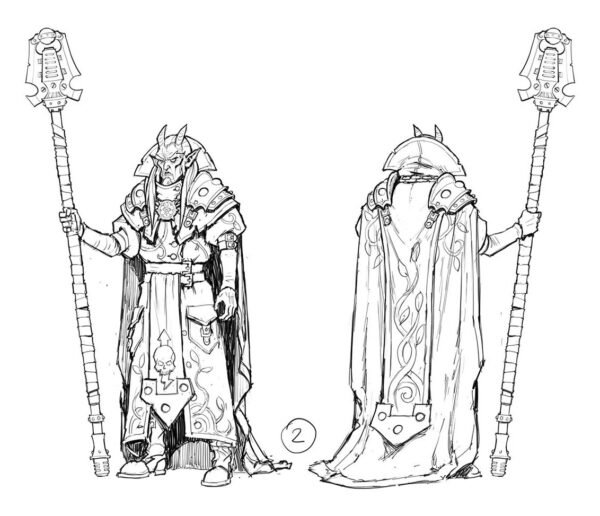 This one feels more like Calibos from the 1981 Clash of the Titans: it's close but not quite there yet. I do like the little touches on the outfit that make it feel a little more like a woodland spirit.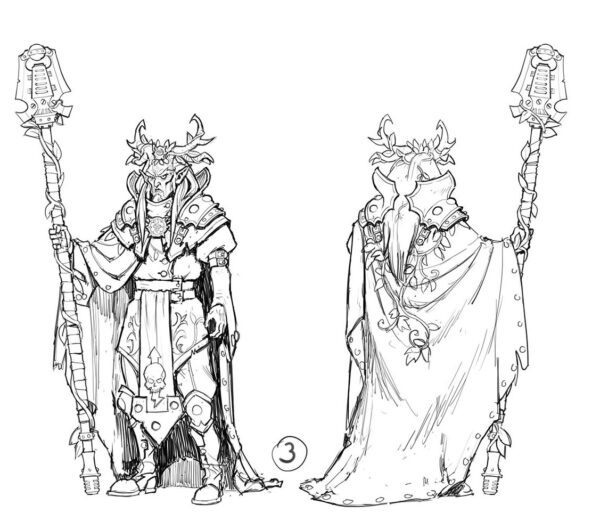 The winner! Theatrical cape/cloak, fantasy-like woodland elements…this feels suitably faerie-like and hits all of the beat notes for me. All that was left was to pick a pose.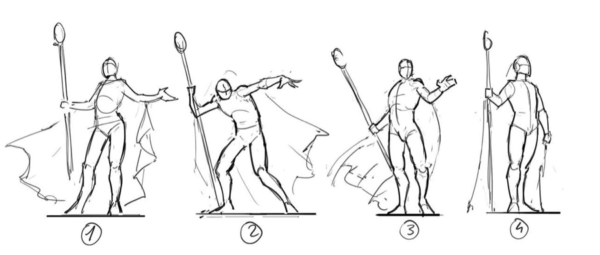 Pose one feels most like a Shakespearean actor and was the clear favorite of the lot. I then took the final line art and worked up a color pass in case we needed an official studio paint scheme.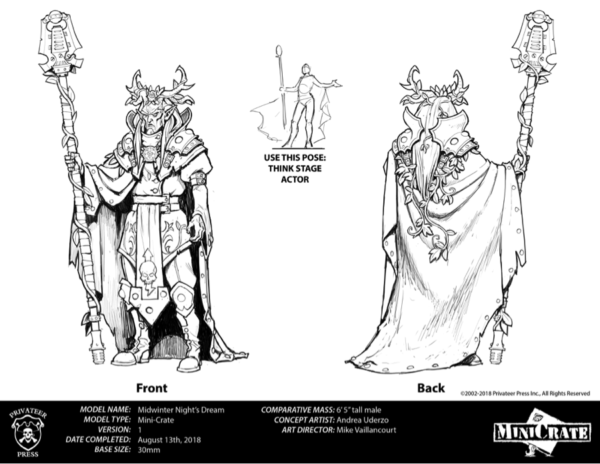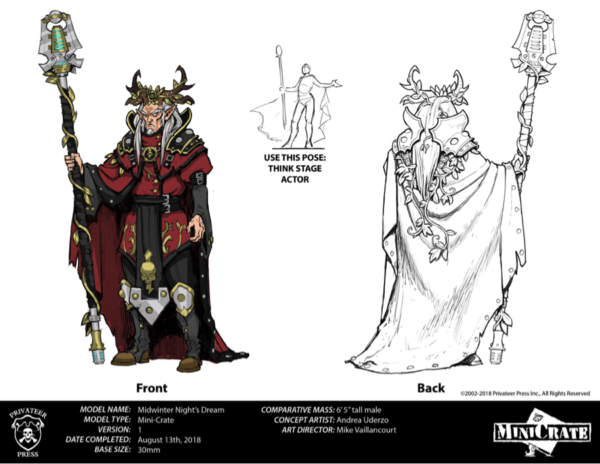 And there you have it! I hope you've enjoyed a small look into the visual development for the Midwinter Night's Dream MiniCrate exclusive model. Go secure your copy today on the webstore, and I look forward to sharing more concept art and illustration work with you all soon after Lock & Load GameFest 2019!