Watcorp Designs
is proud to announce our upcoming Kickstarter – WOESTALKERS

MORE INFO AT WWW.WATCORPDESIGNS.COM/WOESTALKERS
Launching in February 2021 WOE STALKERS is a project that aims to deliver high detail, high quality, highly tested 3D files for a variety of unique war machines for use in tabletop wargames or as display pieces.
​
The first of these machines is the WOE STALKER itself
Standing at between 185 and 220mm (depending on stance) the WOE STALKER is a 40 piece multi-part kit designed for resin printing.
All parts are extensively optimized and test printed on a variety of home resin 3D printers (Anycubic Photon, Anycubic Photon S, Elegoo Mars and Anycubic Photon Mono X).
For ease of use all parts come pre-hollowed for minimal material use and are pre-supported – just slice and run!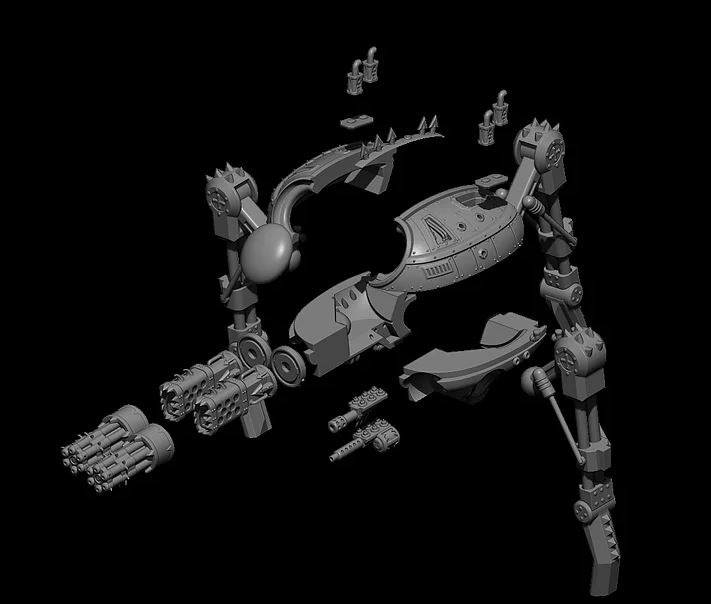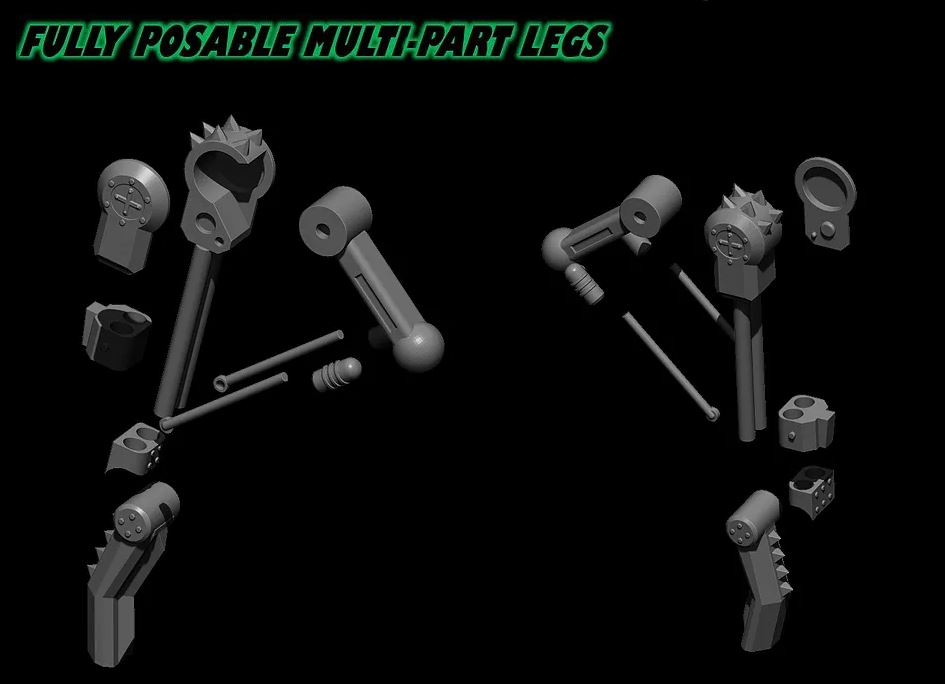 Multiple part flexible claw arm with 2 inbuilt weapon options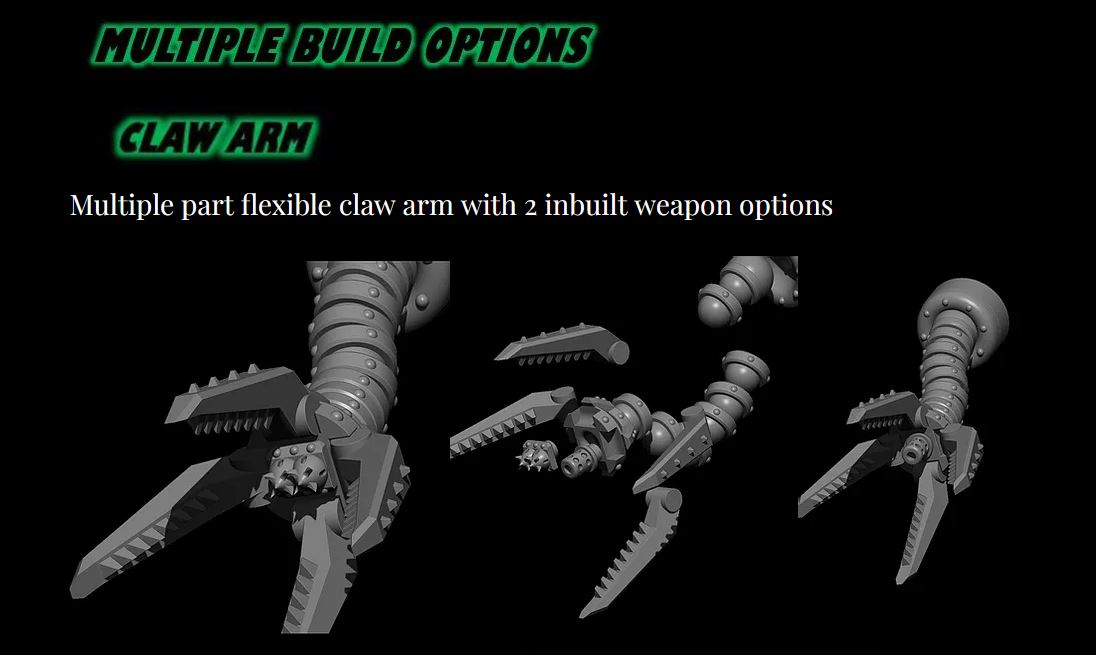 Under hull weapon options