G'day once again from the Slave Dungeon!
This month's release is a small one, but some of you have been asking about for a little while, this is the Wave 2 release of the Goblin Factory range of the unarmored Kobolds. As with all the Goblin Factory range, they have been sculpted by Mike Broadbent and suit the 28mm range perfectly.
Kobolds Wave 2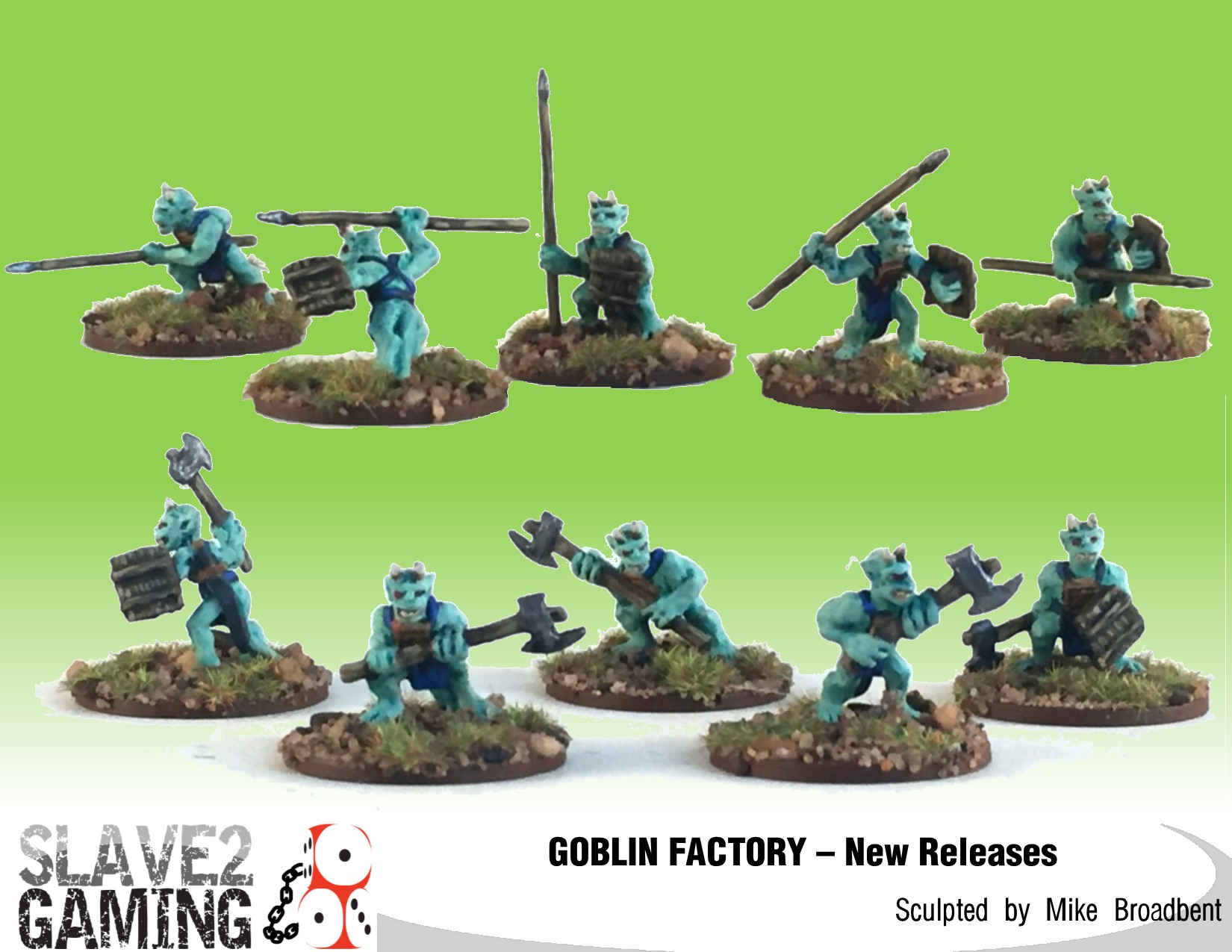 In this release, we see the next two units, the first being the Kobolds with spears. Five uniquely posed metal figures, retailing for $12.50 AUD.
Spears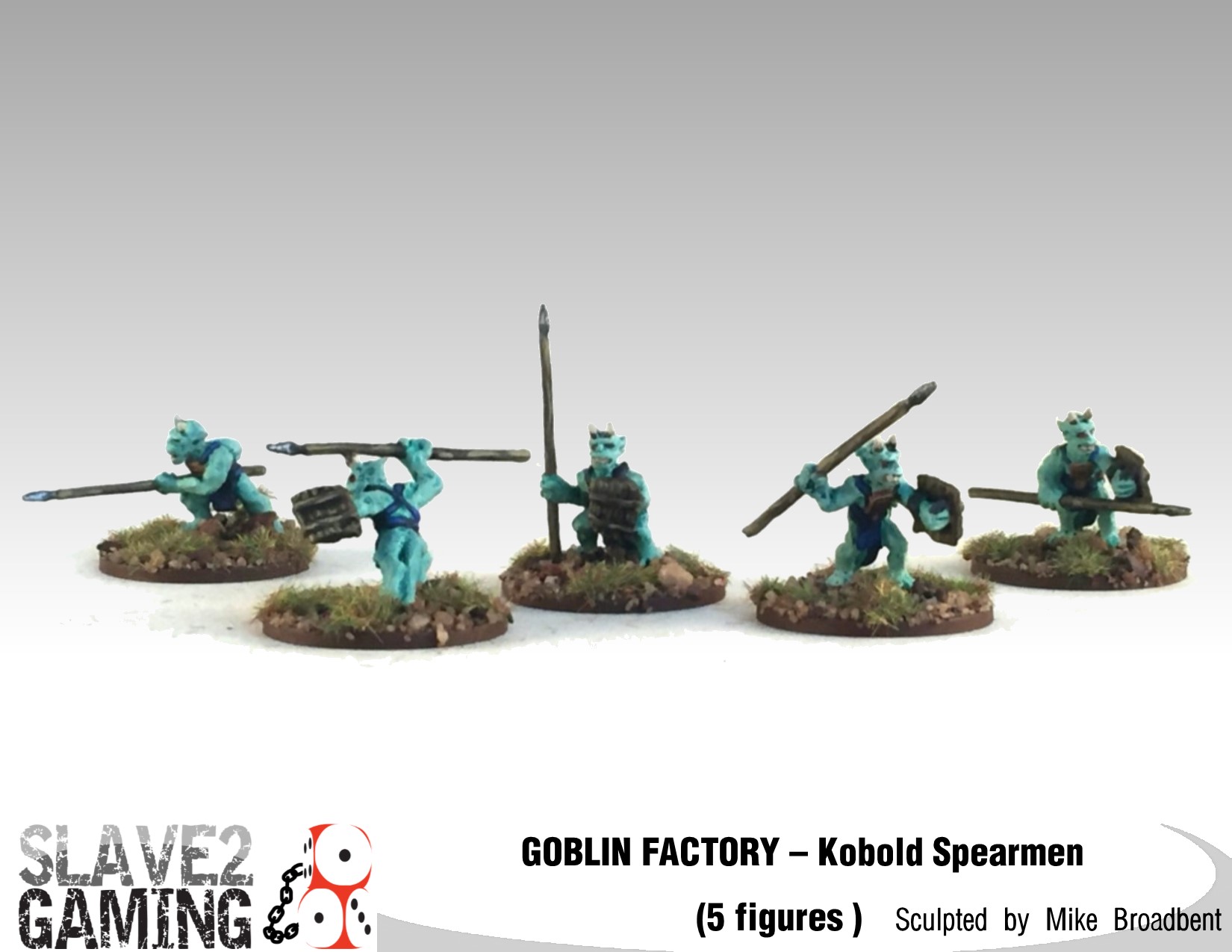 The second unit to be released is the Kobolds with axes. Once again, this pack is an all-metal, five-figure pack retailing for $12.50 AUD.
Axes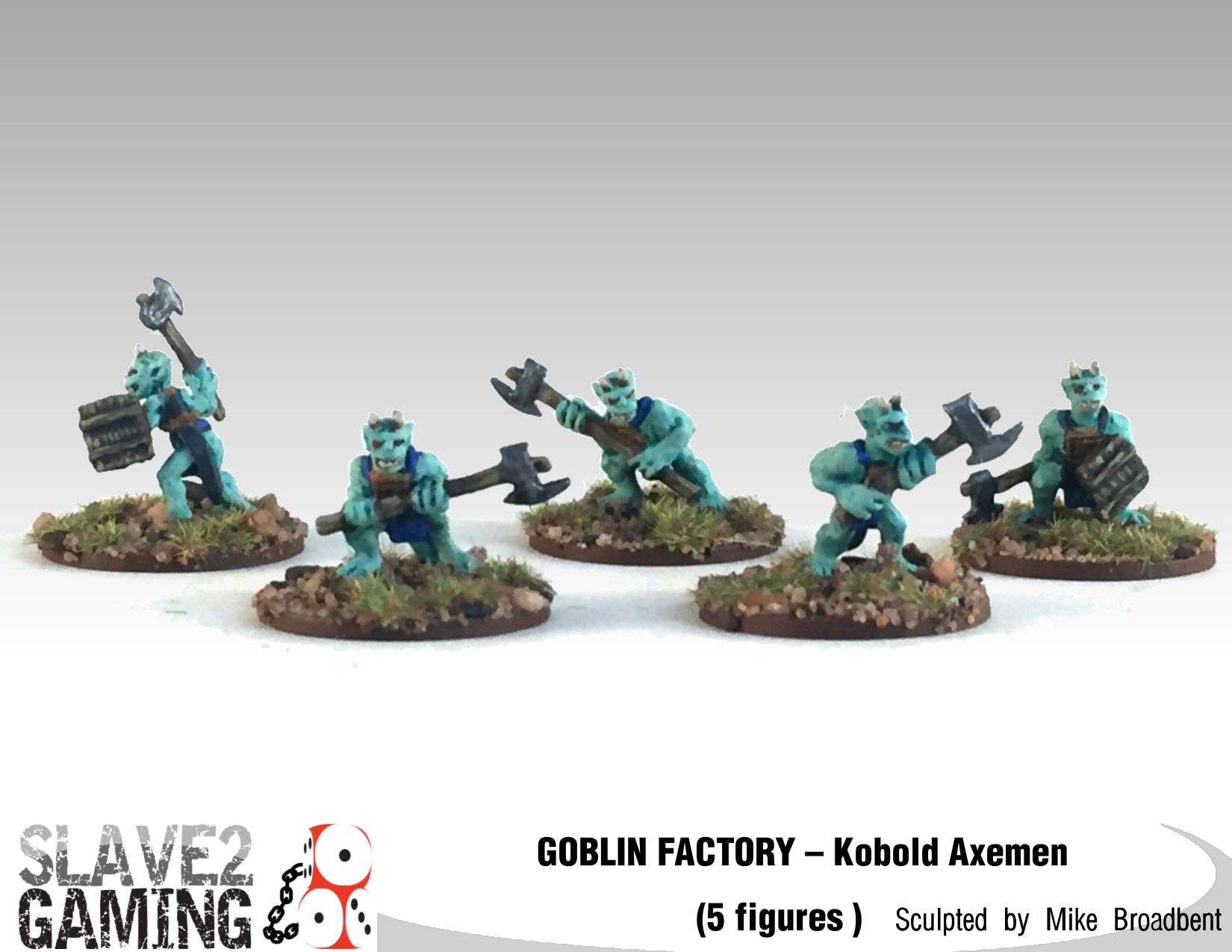 Finally, I've added a picture of our ranges just to show the 28mm size comparison of figures, just in case this helps with deciding:
Size comparison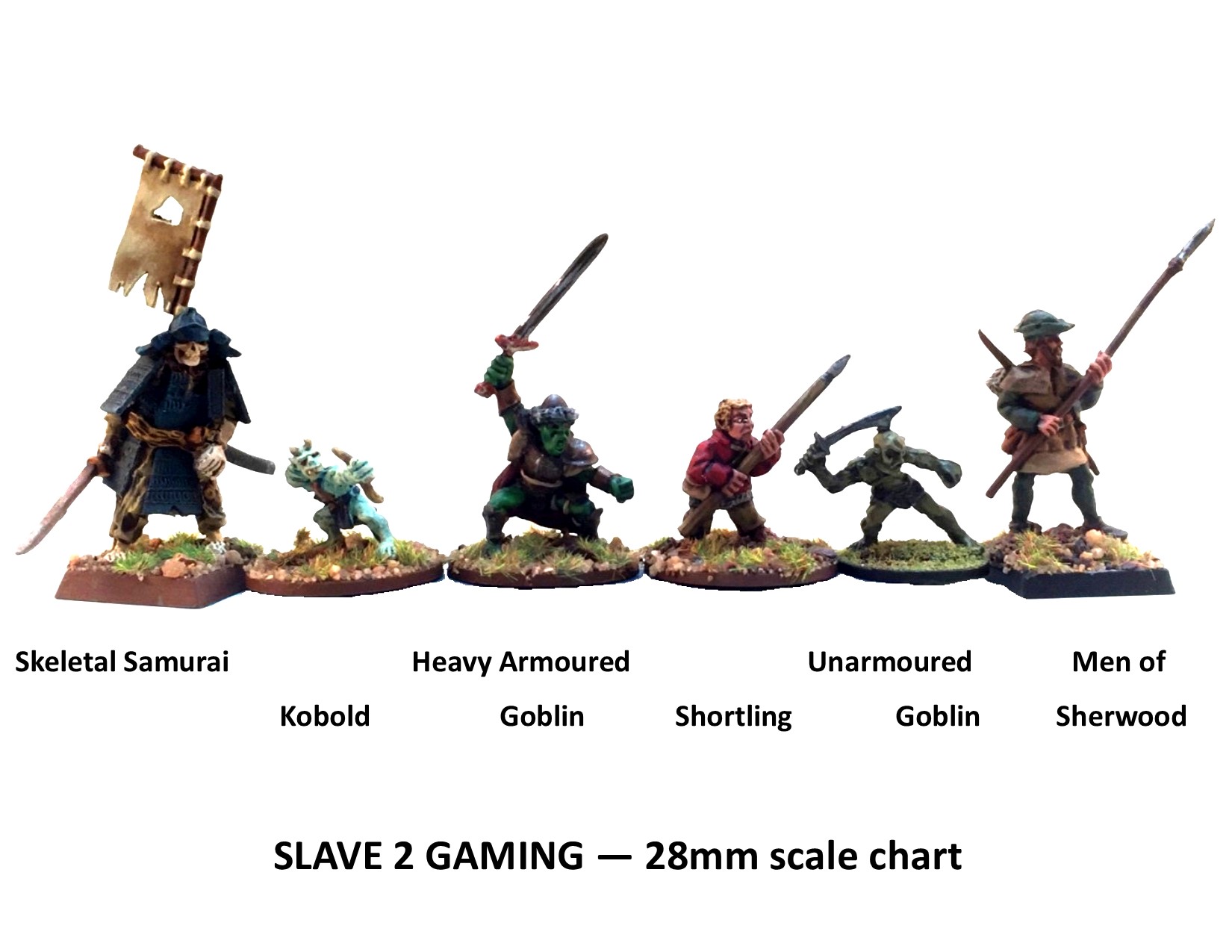 If you have any questions or want to contact us in regards to these or any of our ranges, email us at [email protected] or check out the website at slave2gaming.com