WARMACHINE App Update May 31, 2023
WARMACHINE App Update May 31, 2023
---
IT'S WARMACHINE WEDNESDAY! UPDATE YOUR APP!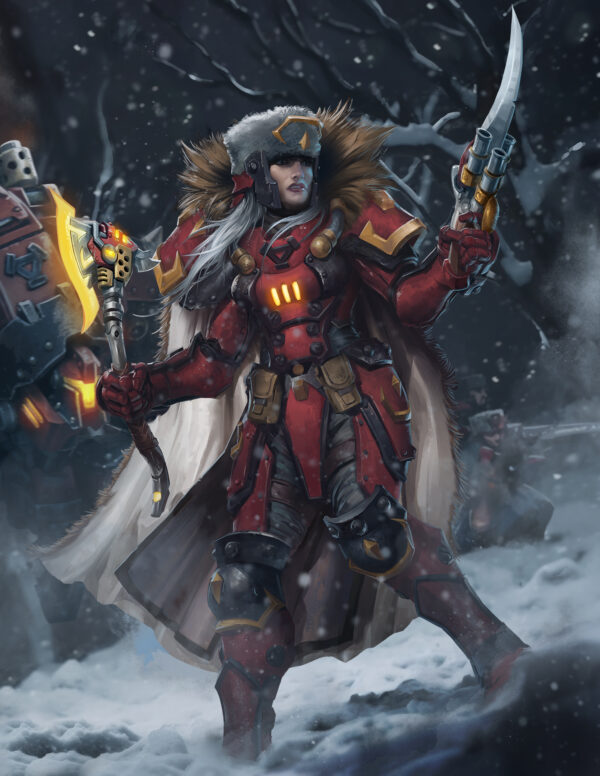 It's WARMACHINE Wednesday, and new content is available to WARMACHINE app subscribers! This week, we have published two new Heroes & Villains biographies to the app library: warcasters Kapitan Ekaterina Baranova and Major Anson Wolfe. The Heroes & Villains biographies dive deep into the histories of the characters they cover, revealing the moment they became aware of their arcane gifts and illuminating the formative events in their lives that brought them to the point where we meet them on the battlefields of WARMACHINE.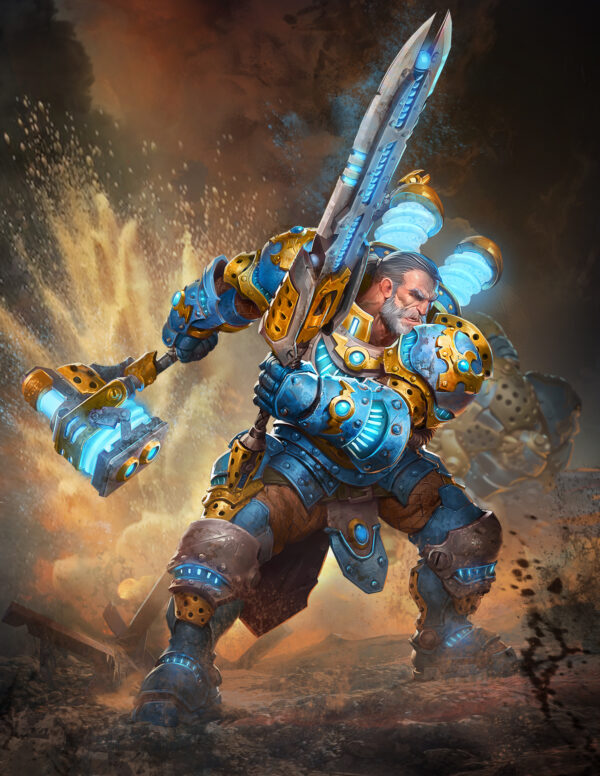 New subscription content is published to the WARMACHINE app every Wednesday, including fiction, lore articles, new scenarios, and the ongoing campaign. If you haven't subscribed, here's a little bit of what you've been missing:
Dark Rising—This six-part series by Aeryn Rudel covers Khador's first contact with the returning Orgoth invaders. The story follows Kapitan Ilari Borisyuk as he comes up against Sea Raider forces and even Sabbreth, the Eternal Annihilation, herself in his effort to carry word of the invasion throughout Khador before finally discovering the apocalyptic plans the Orgoth have in store for the Iron Kingdoms.
Compendium—Each Compendium is a detailed deep dive into the lore of a particular MKIV army, bringing the history of the army's faction up to date with the current timeline while exploring their society, technology, and military organization. Current Compendiums include the Storm Legion, Sea Raiders, and Winter Korps, and the Dusk House Kallyss Compendium is right around the corner!
Battle Forge—Every month, new Battle Forge scenarios are added to the app, with narrative-based setups and customized Mission Modifier and Achievement tables that can change up the victory dynamics every time the scenario is played.
Black Tide Campaign—The first three-part season of the ongoing Black Tide campaign is complete, featuring nine unique narrative scenarios and story-driven conclusions based on the cumulative performance of players during the course of the campaign. And the first part of Season Two is now available in the app, ramping up the War Chest point system to allow additional force customization and even progressive upgrades to character warjacks when playing the campaign.
Heroes & Villains—Of course, many of the exciting new warcasters in MKIV have already been featured in the Heroes & Villains archives, included Horruskh, the Thousand Wraths, Captain Athena di Baro, Kapitan Ilari Borisyuk, and more.
Subscriptions are just $4.99 per month and get you access to all past content and new content while the subscription is active. Additionally, subscribers receive unlimited force storage slots and cross-platform access to saved forces, with desktop computer support going live very soon. And subscriptions can be cancelled any time—so subscribe today!
---
The MKIV WARMACHINE app can be found via the links below.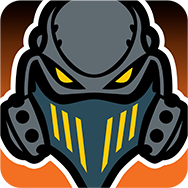 The post WARMACHINE App Update May 31, 2023 appeared first on Privateer Press.