WARMACHINE APP UPDATE May 24, 2023
WARMACHINE APP UPDATE May 24, 2023
---
IT'S WARMACHINE WEDNESDAY! UPDATE YOUR APP!
It's another WARMACHINE Wednesday, but this isn't just any WARMACHINE Wednesday! We have a massive amount of new material going into the app today that you won't want to miss.
In preparation of the soon-to-ship Resurrection League kits, we have released the Resurrection League rules document in the WARMACHINE App library. The league rules document covers everything you need to know to run the Resurrection League, whether you're organizing an in-store event, hosting the league at a club, or are playing casually with a group of friends. Additionally, in an accompanying library document, the first four weeks of Triumphs and Bounties can be found. Triumphs and Bounties are rotating weekly achievements that can earn players league points.
The Resurrection League is designed to be paired with the scenarios in the ongoing Black Tide campaign, and Season Two: Chapter One is now available for WARMACHINE App subscribers with today's update. If you're not a current subscriber or if you are running a league with players who are not subscribers, we've added a downloadable PDF of the scenario rules to the WARACHINE MKIV Downloads section of the Community Hub. You'll also find a handy Player Scorecard that can be downloaded, printed out, and used to track league points and Triumphs and Bounties each week during the league.
https://community.privateerpress.com/t/resurrection-league-downloads/1678/2
You also won't want to miss this season's guest star, Reinholdt, Gobber Spy, whose model stat card can now be found on the Objectives page and added to your force list once you create a match. Reinholdt has some fun tricks that he brings to this first season of the Resurrection League. After the season wraps, Reinholdt will be added to the available force lists of all armies with official non-league rules.
Resurrection League kits, which include copies of Reinholdt, Gobber Spy, Orgoth-themed Fire Pit Defenses, League tracking posters, and promotional window clings will ship in approximately three weeks to stores that have preordered them. So, now is the time to start organizing and preparing for this exciting new league for WARMACHINE MKIV!
If you're following the ongoing Black Tide narrative campaign, the first installment of Season Two is available in your app library. Season Two ratches up the narrative action by expanding War Chest points into a currency that can be spent on one-time advantages as well as unlock campaign-specific Command Cards and character warjack upgrades. While in normal play character warjacks have a set build, in the Black Tide campaign, you'll be able to start with a stock loadout that can be customized over time to build your character warjack over the course of the campaign. Customizable campaign versions of MKIV character warjacks will be showing up in the WARMACHINE App next week for app subscribers.
You can also find a downloadable War Chest record sheet in the WARMACHINE MKIV Downloads section of the Community Hub, though we're also working on a new feature that will provide tracking in the app itself in the future.
https://community.privateerpress.com/t/black-tide-season-2-war-chest-record-sheet/1679/2
Legacy armies for Khador's 5th Division and Cygnar's Storm Knights have also been added to the app this week—just four more Legacy armies to go!
And finally, the 2023 Steamroller Rules document is now available in the WARMACHINE App Library for more convenient reference.
Now that's an update!
---
The MKIV WARMACHINE app can be found via the links below.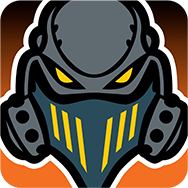 The post WARMACHINE APP UPDATE May 24, 2023 appeared first on Privateer Press.