Warcaster: Art of a Thousand Worlds
Warcaster: Art of a Thousand Worlds
---
by Mike Vaillancourt
In this Insider, I want to tell you a bit about the art for Warcaster: Neo-Mechanika. We've now launched a new Kickstarter that includes a sourcebook to further flesh out the world(s) of Warcaster and the Factions to date.
One of the things that I enjoy the most about art directing is world development, especially from the illustration side. My personal approach to illustration is to treat each piece as a keyframe in a narrative; if there isn't a narrative to the piece, I want to ensure we're at least producing something that further fleshes out the look of the setting, showing something we haven't seen before.
For the book we're putting together now, there are several new scenes that present a more detailed looks at the setting than have been shown before. One example: the Battle Carrier schematics that Andrea Uderzo has worked up. We've previously seen these in separate illustrations done by Vincent Lefevre and the ISA carrier concept by Kevin Prangley.  But the one in particular I was looking forward to seeing how it panned out was the Continuum Battle Carrier from the original rough sketch by Matt Wilson.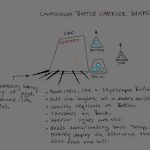 Vincent Lefevre further explored this in the illustration produced for the second wave of Warcaster that also revealed some of the look of the Continuum homeworld.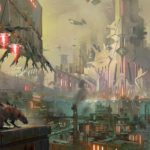 And finally being expanded even more by Andrea Uderzo with the battle carrier schematic.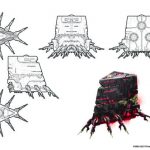 In addition to detailing existing ideas, the new sourcebook will include new worlds like the Empyrean homeworld as illustrated by Yoan Vernet.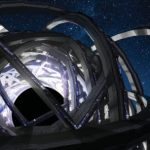 I cannot understate how much fun it is to add to these individual Factions. Those of you who know me know I'm always onboard with anything that can fly, and the Marcher Air Assault Cadre definitely fits the bill! Check out the new models the box art showcases: the Air Assault Cadre!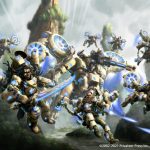 Now that you've gotten a small sneak preview of the new models designs, as well as a glimpse at some of the book contents, check out the Kickstarter to see the rest! I look forward to hearing what you think about all of the new content, and I'm even more excited to see people playing with those models!
The post Warcaster: Art of a Thousand Worlds appeared first on Privateer Press.