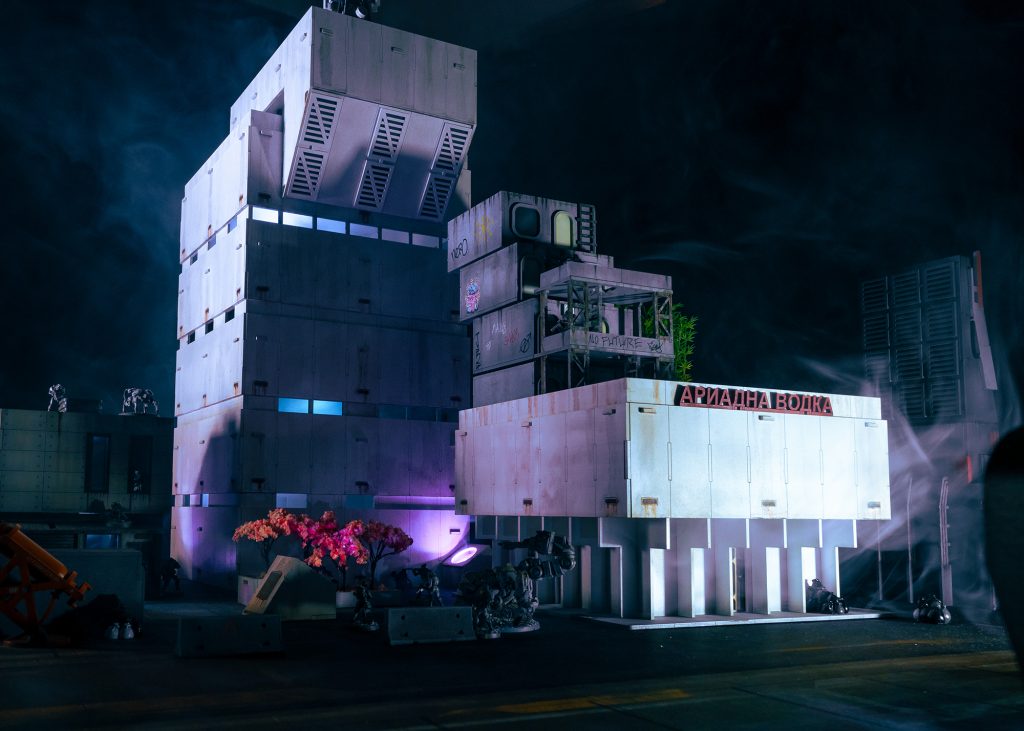 UK Sci-fi Wargaming Terrain – Shipping Now!
UK Sci-fi Wargaming Terrain – Shipping Now!
---
UK Sci-fi Wargaming Terrain fans can now get their hobby on with the new Brutal Cities MDF kits! Earlier this year Brutal Cities released 28-35mm terrain sets. Check out the gigantic modular Bruteopolis Plaza Tower, cyberpunk decals, Russian advertising signs and other accessories.
We're happy to announce we have resumed shipping to the UK, the birthplace of Brutalism!
New Terrain Kits
The base for the Bruteopolis Plaza Tower has been
specifically
designed as an Infinity
objective
room
.
Four 40mm objectives
are engraved
in the corners and you can remove the doors to enter the
objective
room
.

The classic brutalist blade columns base also provide cover during street battles.
It's a functional kit with playable interiors suitable for many game systems.

Turn your table into a real city with this massive imposing kit!
Standing at a whopping 655mm tall, this massive kit consists of several levels:
The Bruteopolis Plaza

Objective

Room, with four doors and engraved 40mm objectives.
2 x Bruteopolis Plaza Tower Modules
Bruteopolis Plaza Roof and Plant room with comm tower
1 x Interior Walls Pack + Extra Lift core
Represent a tower block in the Judge Dredd miniatures game, an Imperial city tower in Warhammer 40k, or as an office tower in modern skirmish games.
Scatter Terrain & Accessories
Accessories like the computer servers and office cubicles allow you to re-enact cinematic firefights over the coffee machine!

The cyberpunk decals allows you to add high-quality pre-cut waterslide graffiti and cyberpunk posters to your terrain.

The Russian sign pack allows you to add some thematic fluoro acrylic and MDF cyberpunk Russian advertising to your terrain.

Check out a review of the new kits here on YouTube
Check out the entire range of terrain now shipping to the UK – sci-fi wargaming terrain, cyberpunk cities and modern buildings.
Make sure to sign up to the Brutal Cities newsletter to be notified of new releases, deals and hobby tips!