Arena Deathmatch was first published in 2007 as a set of rules to pit AoW heroes against each other in the arena. Now in 2020, we are very glad to announce the 4th incarnation of the game. 
This new edition definitely shows the 13 years spent so far behind the development, tweaking and refinement of Arena Deathmatch, which have resulted in a set of very streamlined, deep, tactic and balanced rules to simulate gladiatorial combat with an epic fantasy twist.
Want to test by yourself? You can now learn the game basics in less than an hour with the new Arena Deathmatch "Learn by Playing" tutorial. Try it out here: https://en.avatars-of-war.com/collections/adm?tp=1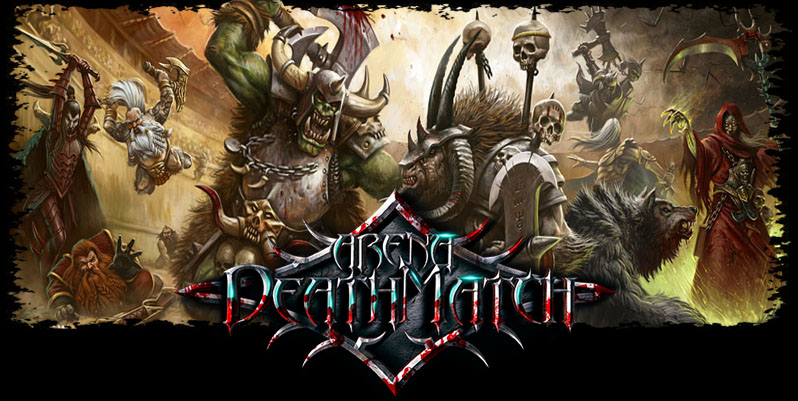 To make things even better, with this new edition we offer for the first time a Core Set (in both physical and electronic format) including all the components you need to play Arena Deathmatch (game board, dice, crowd cards and more), so that setting up a game of Arena Deathmatch is easier than ever!  
Also, for those of you who like playing boardgames on TTS (we know there are many of you) we have created an official Arena Deathmatch Tabletop Simulator module, so you can play Arena Deathmatch online with your gaming mates from around the world!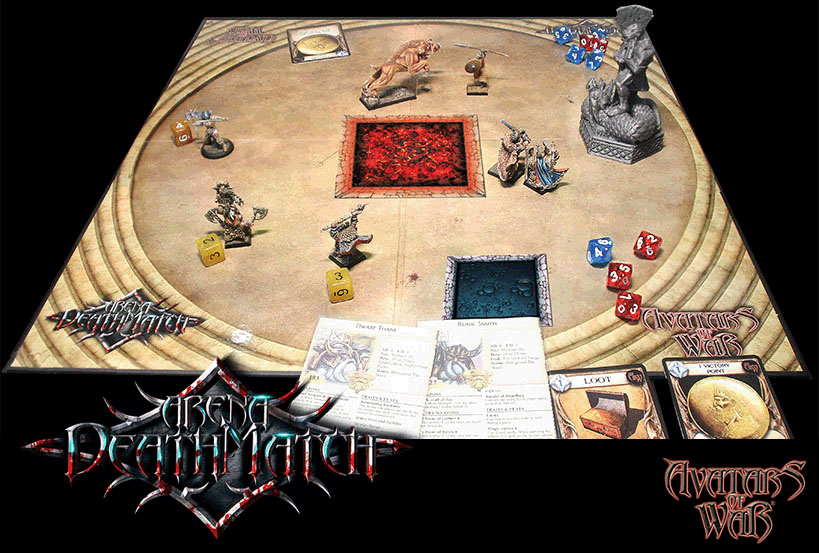 There are a lot of new things for Arena Deathmatch! Be sure to check out the new Arena Deathmatch section on our website for all the details and new products of this brand new 4th edition of Arena Deathmatch.