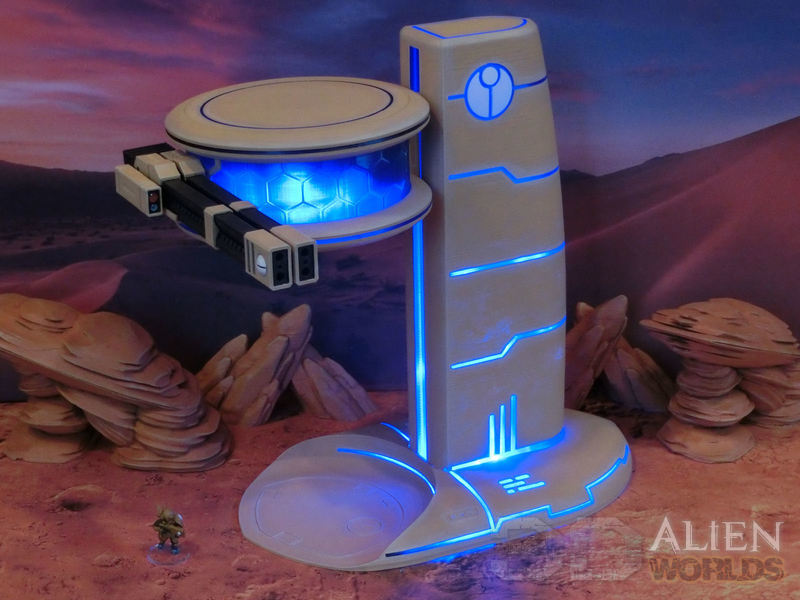 Taui Gun Tower released
Taui Gun Tower released
---
Bring your games to life with our new LED sci-fi terrain model, designed for 28mm scale wargaming and 3D printers. All of these sci-fi pieces fit even the smallest and cheapest 3D printers – available for as little as $100 recently! Cost in materials varies according to your plastic, but each model would be approximately $5~10.
For those without access to a 3d printer, we now have print retailers for our SAMURAI, TAUI, ELDARI and NECRONTYR ranges set up in the US, the UK, Europe, Australia and Canada! See our site for the full retailer list…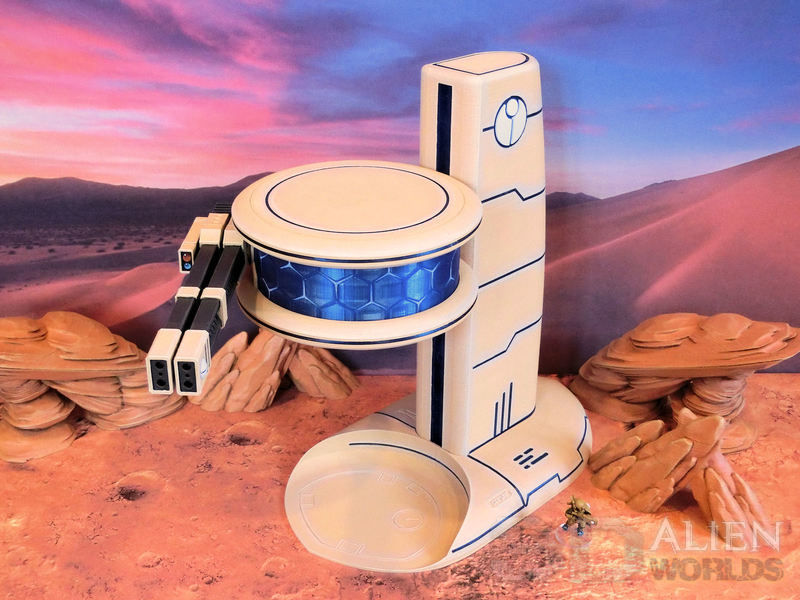 Styled in distinctive rounded shapes, this poseable gun tower is perfect for hi-tech and advanced sci-fi alien settings. This tower measures 284mm x 160mm (11½" x 6½") at the base, with a height of 300mm (12″). The gun turret, with its massive 190mm (7½") twin rail guns, can be raised and lowered during play, and also rotated approximately 250° around the turret.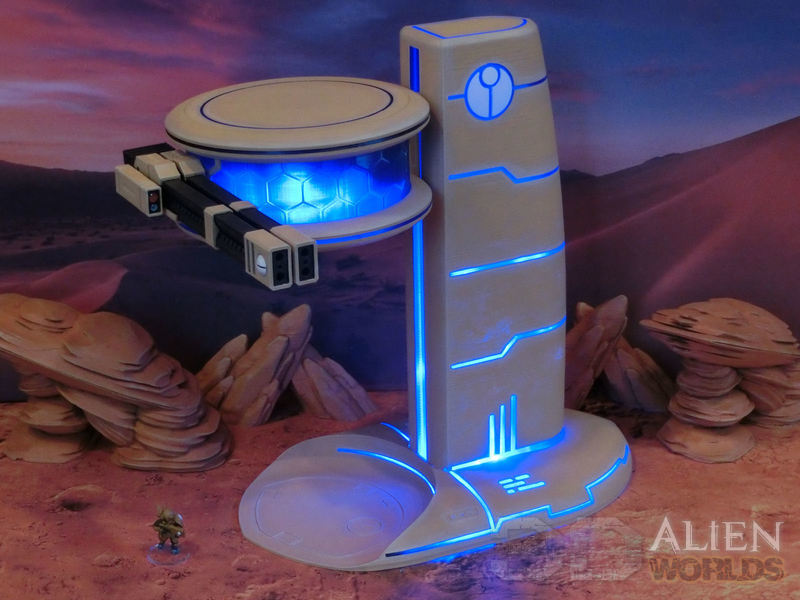 This hollow terrain piece has been designed with clear PLA filaments in mind. The outer walls are approximately 2mm thick, and by printing in your choice of clear or colour-tinted 3D printer filament, you can easily add lighting effects with clusters of LED lights inside the tower, base and turret. Please see the photos of the painted model for examples.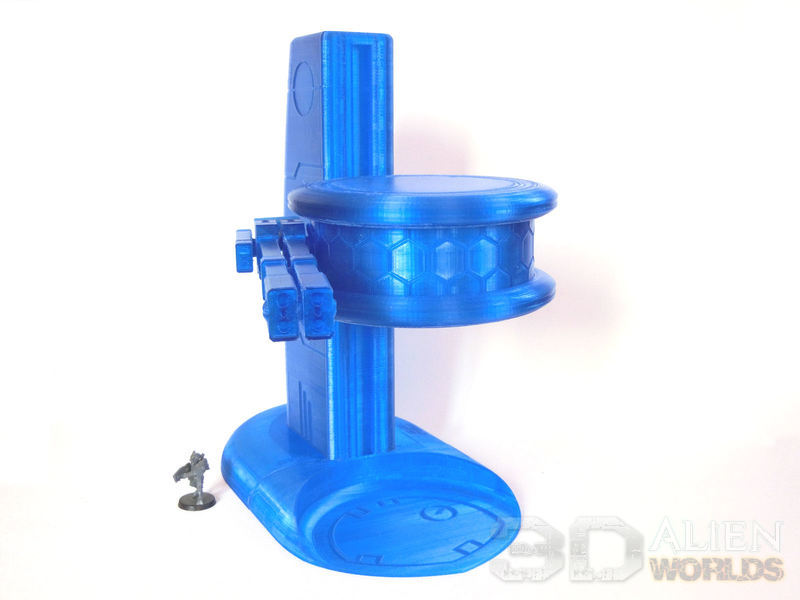 The Taui Gun Tower is available for download today:
https://www.3dalienworlds.com/shop-description.php?ID=1570619253