Make a focal point for your samurai games, with this large 28mm scale wooden tower! They were used as watchtowers in earlier castles and were erected on the battlefield to provide commanders with a better view. All of these samurai terrain pieces fit even the smallest and cheapest 3D printers – available for as little as $100 recently! The cost for printing this watchtower depends a little on your plastic, but is approximately $10.
For those without access to a 3d printer, we now have print retailers for our SAMURAI and NECRONTYR ranges set up in the US, the UK, New Zealand, Australia and now Canada! See our site for the full retailer list…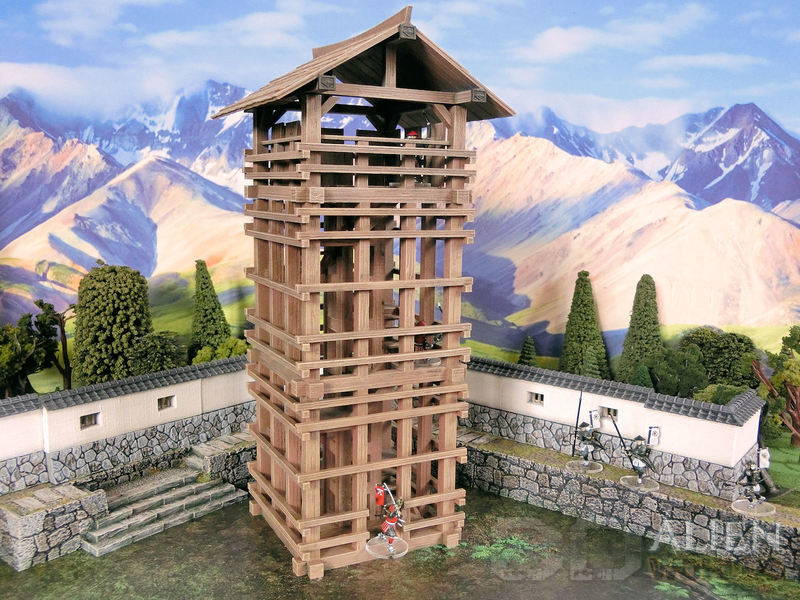 This can be assembled as a large 3 level watchtower…..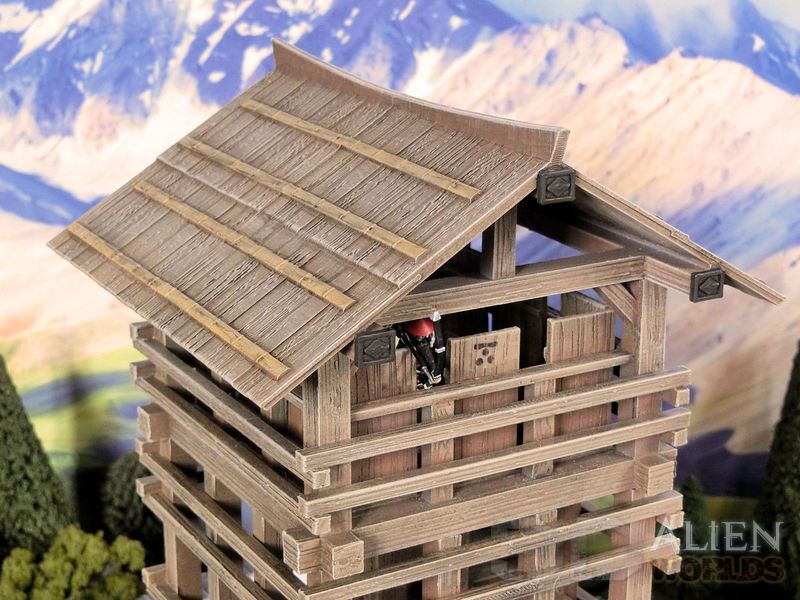 … with full wood texturing on almost every surface and authentic details …..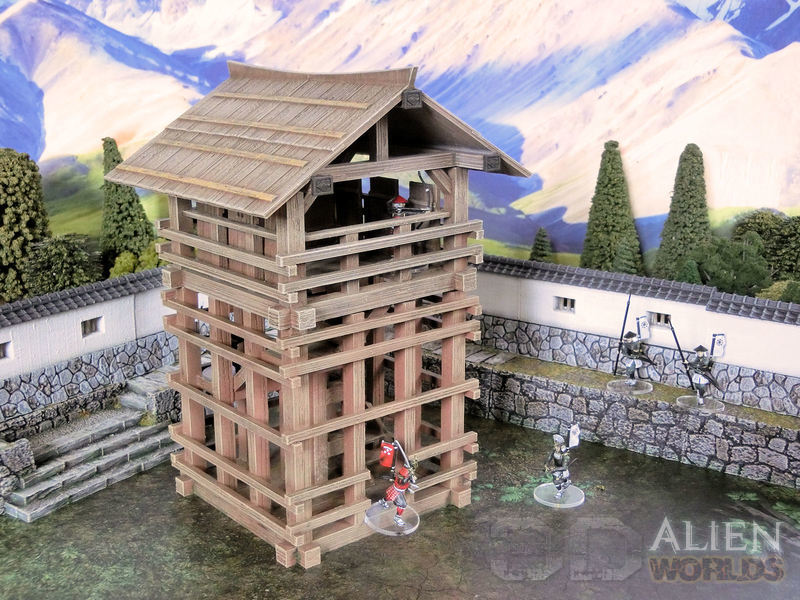 … or you could try just 2 levels for a smaller tower!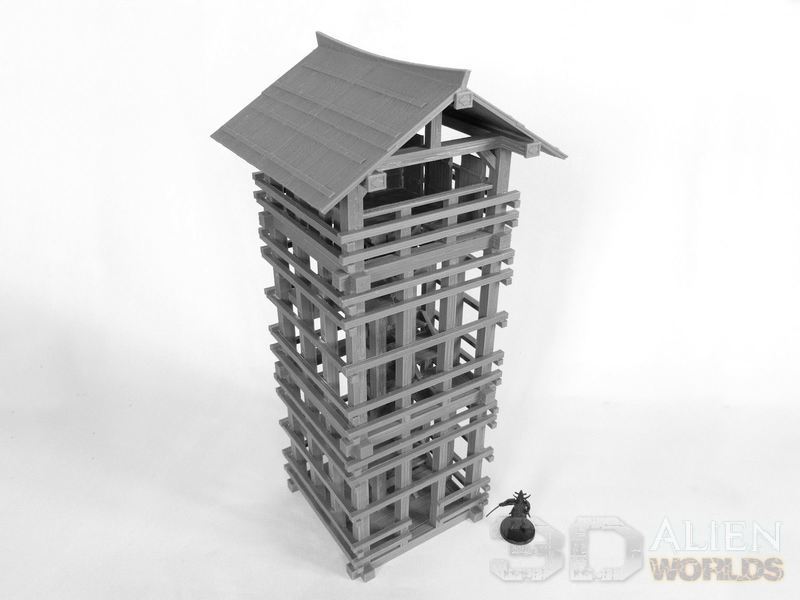 The samurai watchtower is available for download from today:
https://www.3dalienworlds.com/shop-description.php?ID=1516185120