Here's a small set of tatami mat bases, for gamers wanting to theme their force for samurai castle battles! All of these samurai terrain pieces fit even the smallest and cheapest 3D printers – available for as little as $100 recently! The cost for printing a base depends a little on your plastic, but is only a few cents.
For those without access to a 3d printer, we now have print retailers for our SAMURAI and NECRONTYR ranges set up in the US, the UK, New Zealand, Australia and now Canada! See our site for the full retailer list…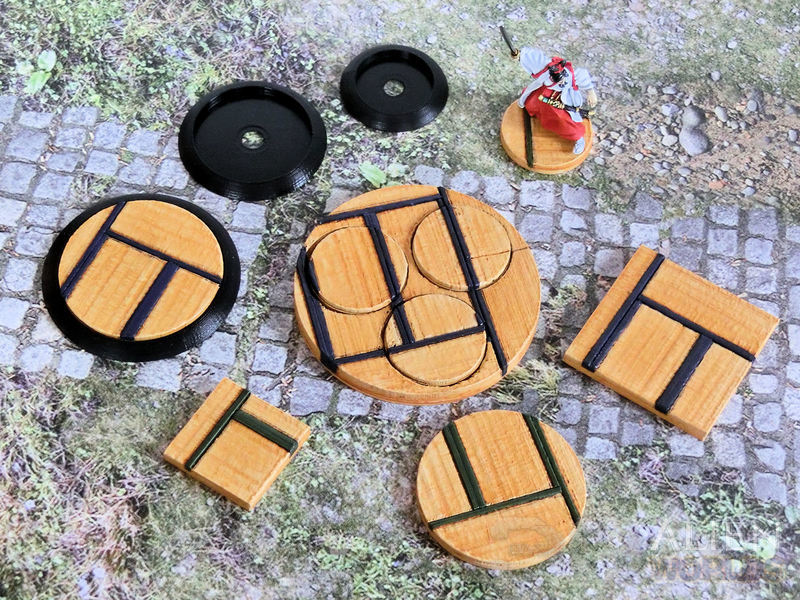 25mm and 40mm round and square bases are included in the set, along with options for round lipped bases for Bushido, and a 60mm group base for Test of Honour players.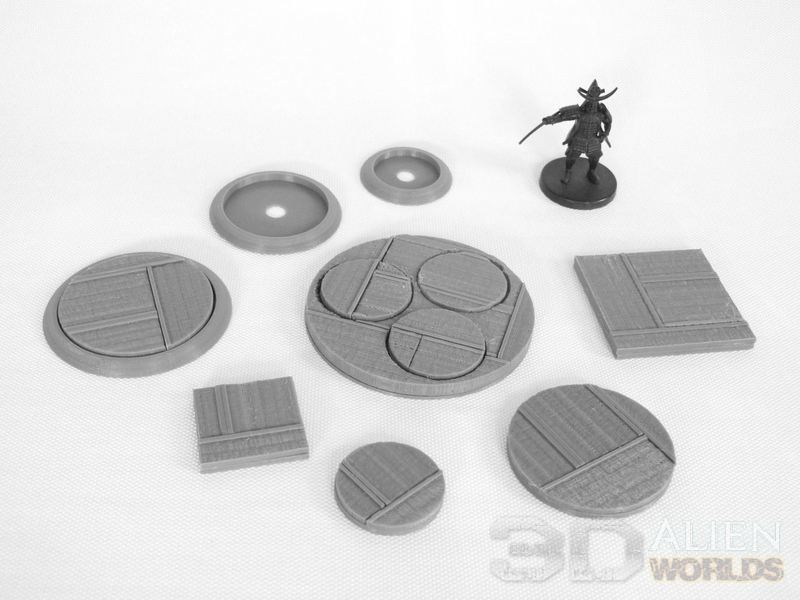 The tatami mat bases are available today:
https://www.3dalienworlds.com/shop-description.php?ID=1568367267
(Look, NEW news! Not rehashed not-news about existing items, like folding tables … every few days)