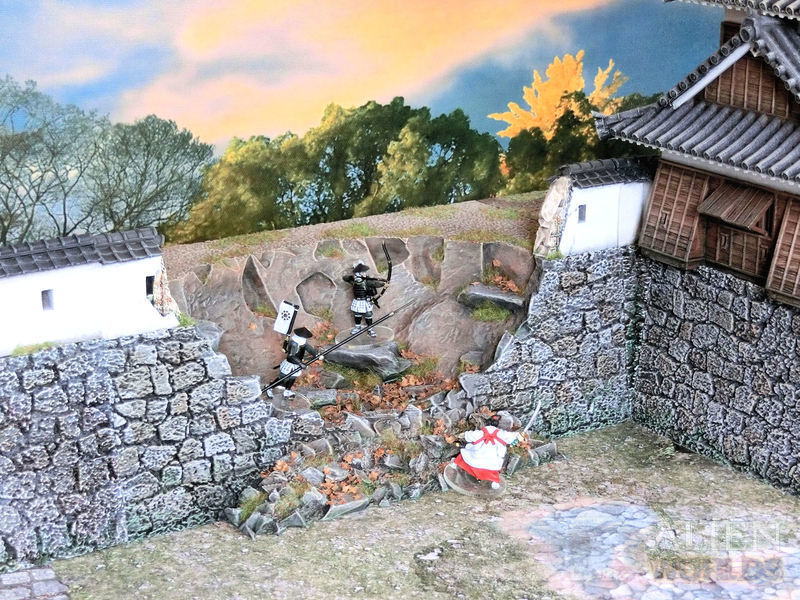 Samurai Ruined Castle Wall released
Samurai Ruined Castle Wall released
---
Expand your samurai castle with this ruined wall section, designed for 28mm scale wargaming and 3D printers. All of these samurai terrain pieces fit even the smallest and cheapest 3D printers – available for as little as $100 recently! Cost in materials varies according to your plastic, but this would be approximately $5-10.
For those without access to a 3d printer, we now have print retailers for our SAMURAI, TAUI  and NECRONTYR ranges set up in the US, the UK, Europe, Australia and Canada! See our site for the full retailer list…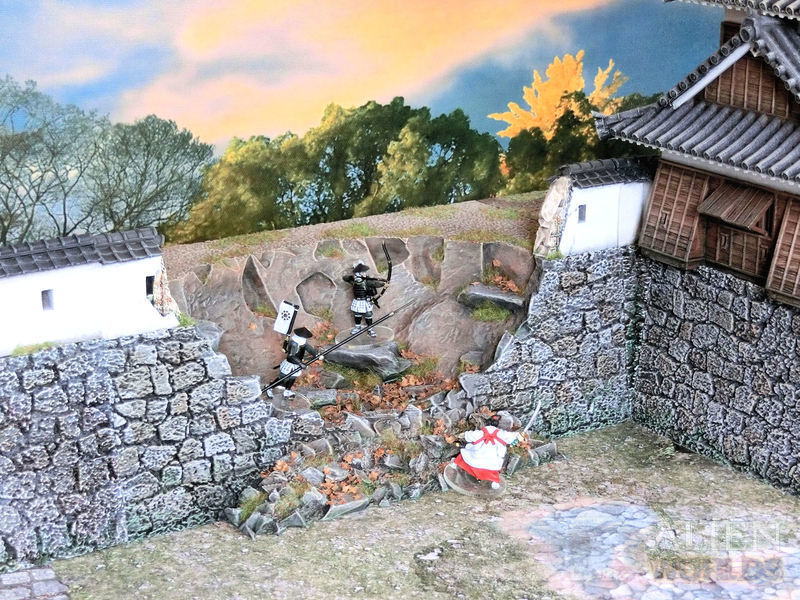 Two short sections of ruined defensive walls with arrow slits (38mm high) can also be added to the tops, and these are included. They feature authentic details such as inner bamboo supports, mud binding and loose tiles.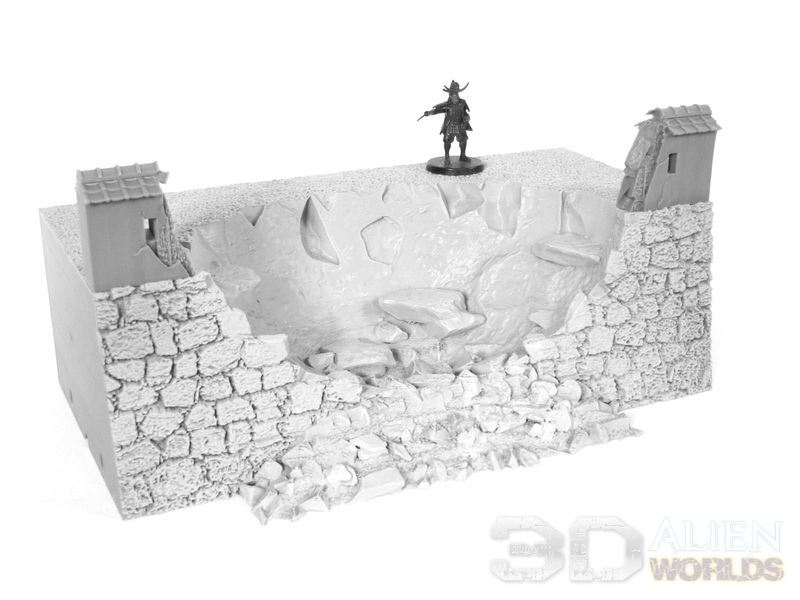 The Ruined Castle Wall is available to download now:
https://www.3dalienworlds.com/shop-description.php?ID=1596480013