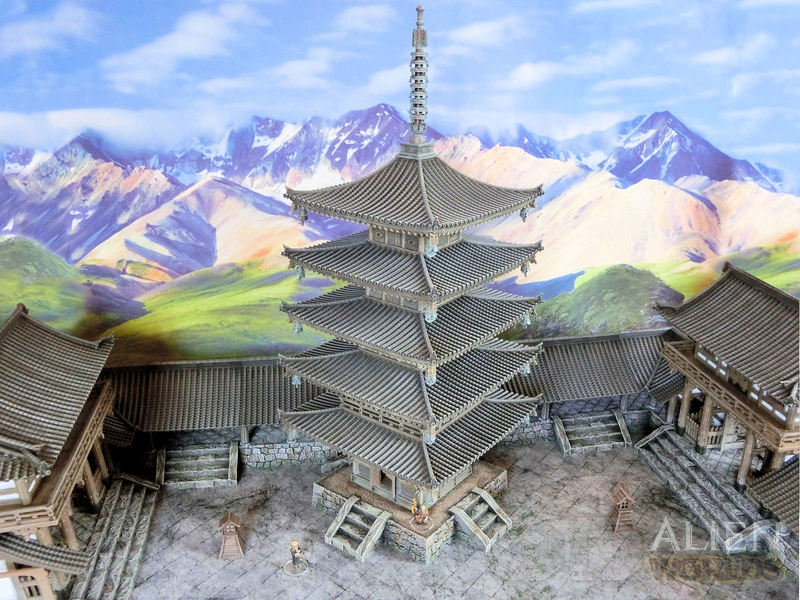 Samurai Pagoda released
Samurai Pagoda released
---
Our temple terrain collection goes vertical with this awesome pagoda model, designed for 28mm scale wargaming and 3D printers. All of these samurai terrain pieces fit even the smallest and cheapest 3D printers – available for as little as $150 recently! Cost in materials varies according to your plastic, but this large model would be approximately $10.00.
For those without access to a 3d printer, we now have print retailers for our SAMURAI, TAUI  and NECRONTYR ranges set up in the US, the UK, Europe, Australia and Canada! See our site for the full retailer list…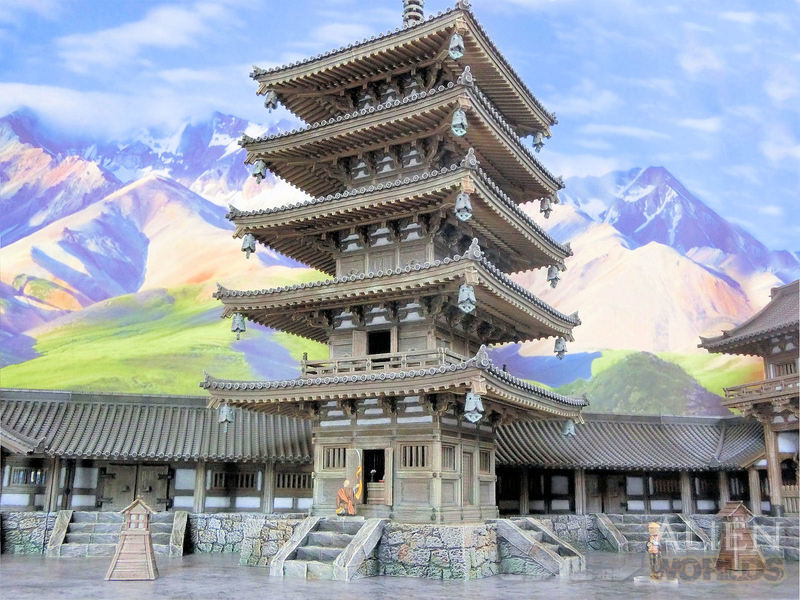 From the base of the model to the tip of the roof spire, this pagoda towers 57cm (23″) above your gaming table. The model's eye view is quite spectacular, with intricate (but easily printable!) wood supports under each roof level.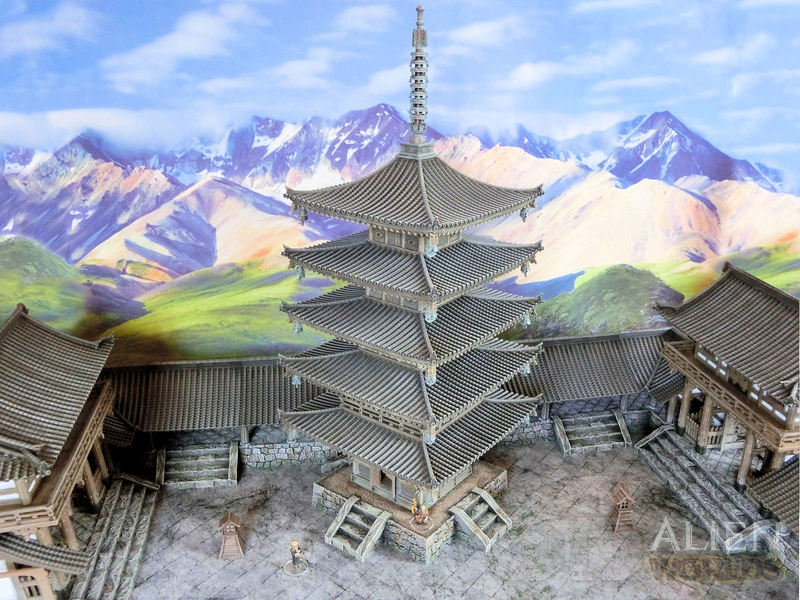 The pagoda makes a great table centrepiece, especially when combined with the other temple walls and gate buildings. This battlemat (by DeepCut Studios) is a perfect match for some great-looking temple fights.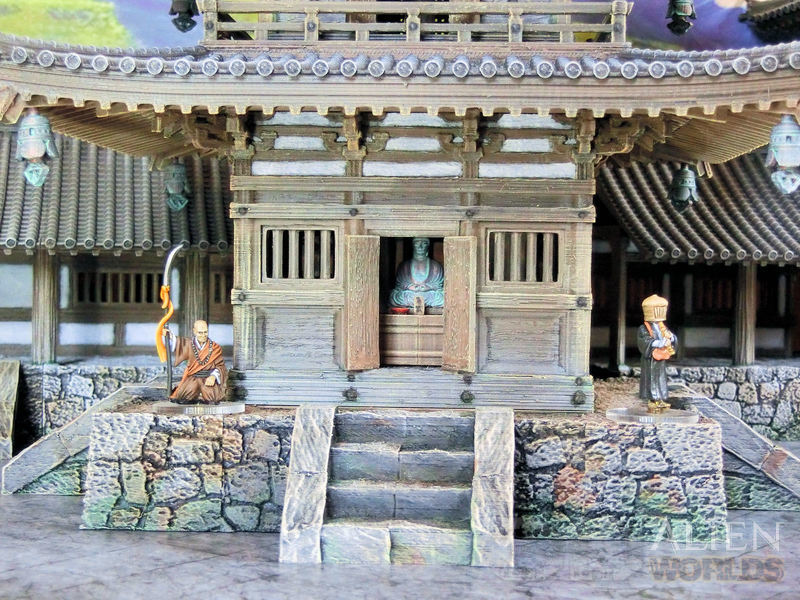 In this moment of peaceful contemplation, two priests stand in front of the pagoda and its serene buddha statue. This could almost be a real photograph taken in days gone by, right?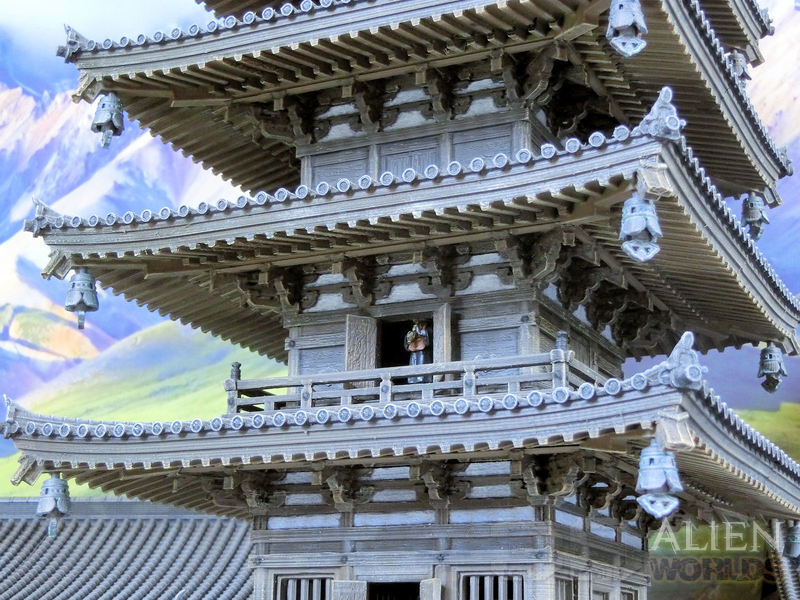 The first and second levels of the pagoda have full interiors, although you can see that you'll have to duck low to get out of the small door onto the narrow balcony!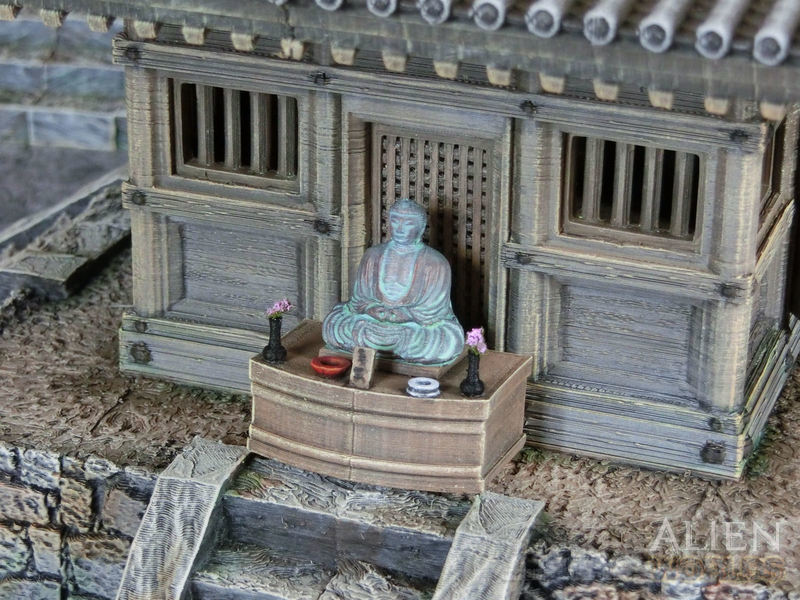 The buddha statue and its table of votive offerings makes a great little piece of scatter terrain, too. I can imagine temple priests fighting to the last man to defend the honour of their temple!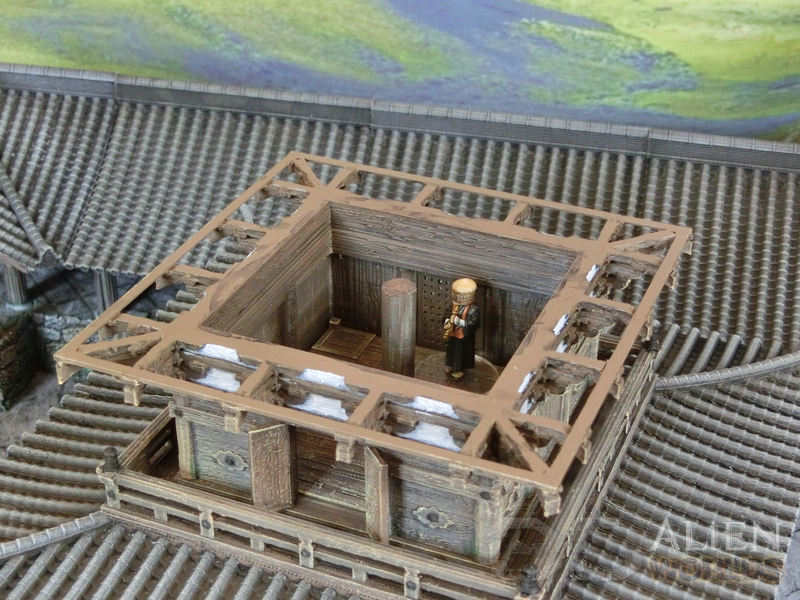 Each roof section can be removed during play, in case you want to fight up close and personal!
(… but personally I think this photo is missing some ninja warriors on those wide rooftops!)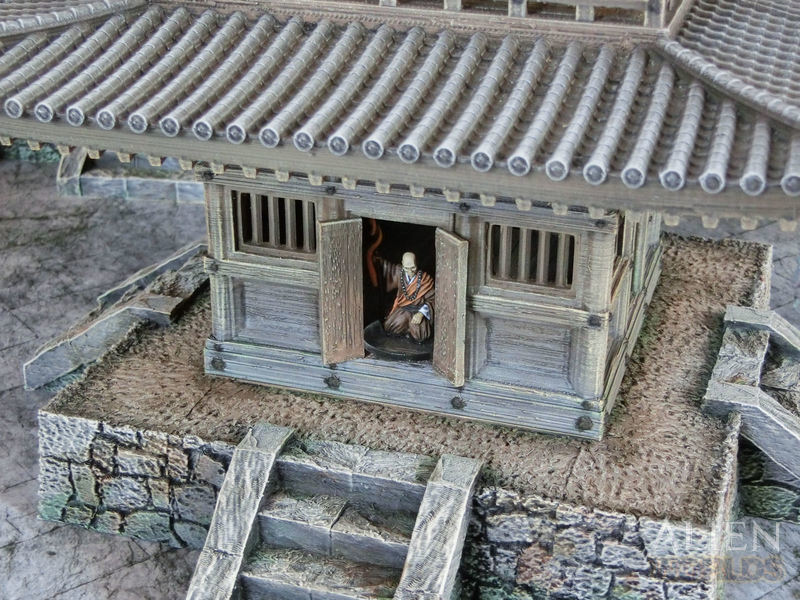 The temple's head priest keeps a watchful eye from the dark interior of the pagoda.
One last pic for you, to show the details of the tall spire on the top level. This looks stunning painted as aged copper, but could also be finished in bright gold or another exotic metal.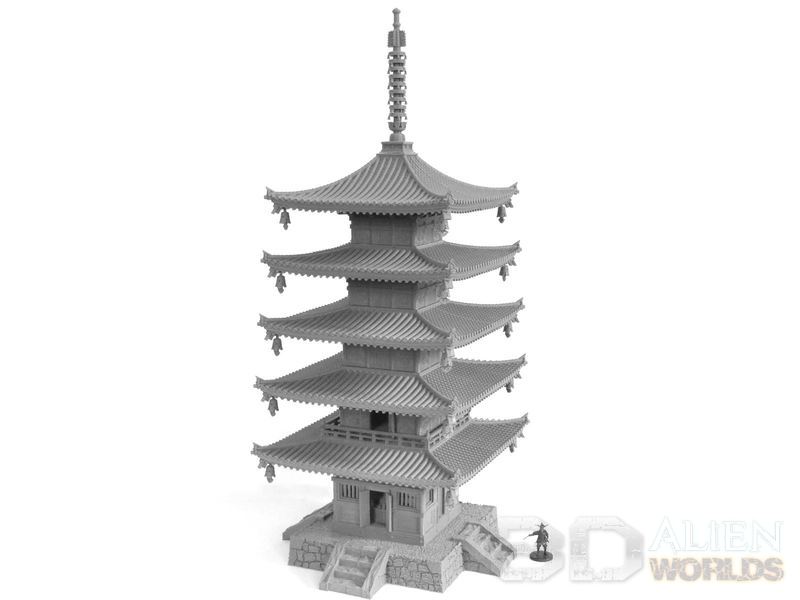 The new Samurai Temple Pagoda is available for download from today!
https://www.3dalienworlds.com/shop-description.php?ID=1516184427