We've just released our modular samurai farmhouse set, letting you build the Japanese feudal village of your dreams! All of these farmhouse terrain pieces fit even the smallest and cheapest 3D printers – available for as little as $100 recently! The cost for printing each section depends a little on your plastic, but is approximately $5 for each house.
For those without access to a 3d printer, we now have print retailers for our SAMURAI and NECRONTYR ranges set up in the US, the UK, New Zealand, and now Australia! See our site for the full retailer list…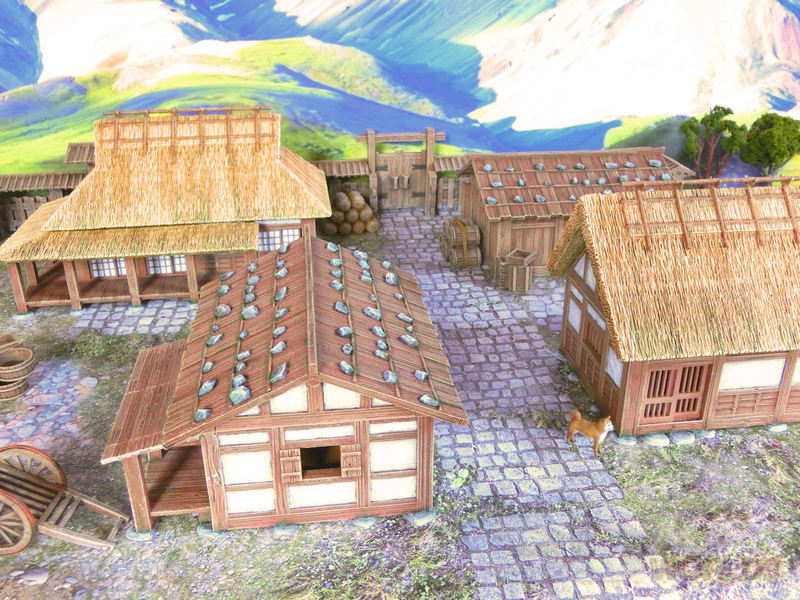 The same set can be used for a variety of shapes of farmhouse, and many types of walls and roofing can be mixed and matched.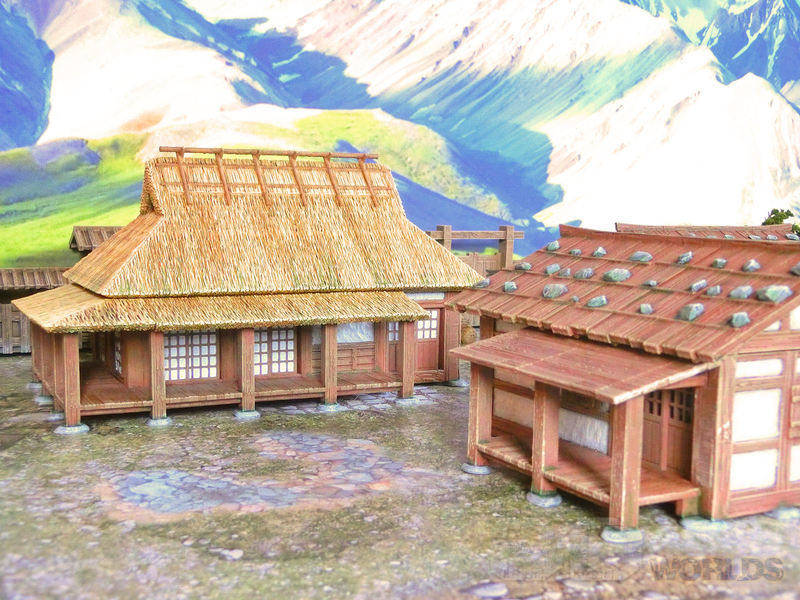 Thatched roof houses and wooden roofing too!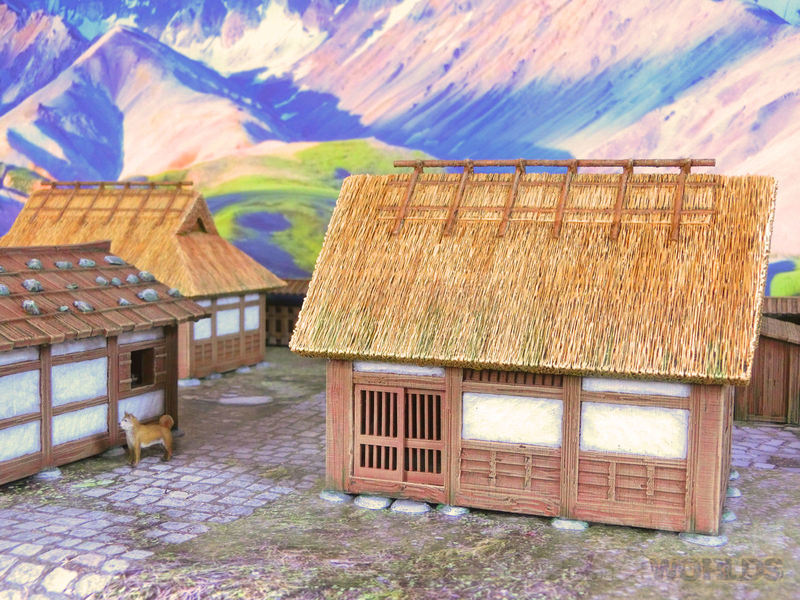 Walls can be half-wood half-mud, or all mud, or all wood. Sliding doors actually slide, of course!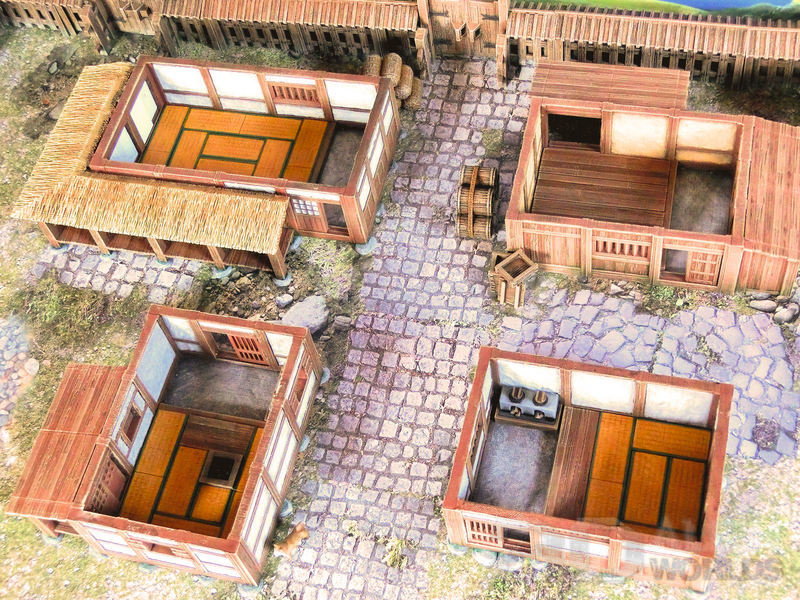 Houses have fully detailed interiors – tatami mats, wooden flooring, dirt genkans, firepits and ovens.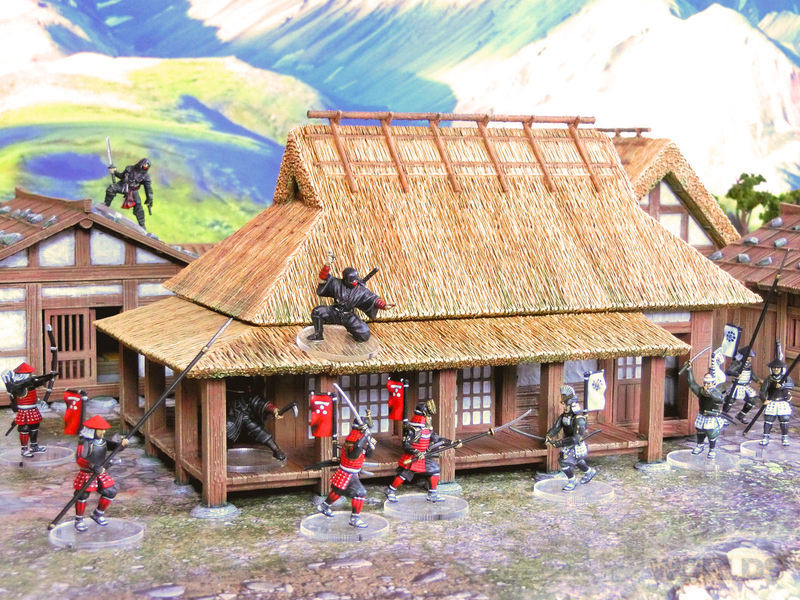 The perfect home for your ninja warriors!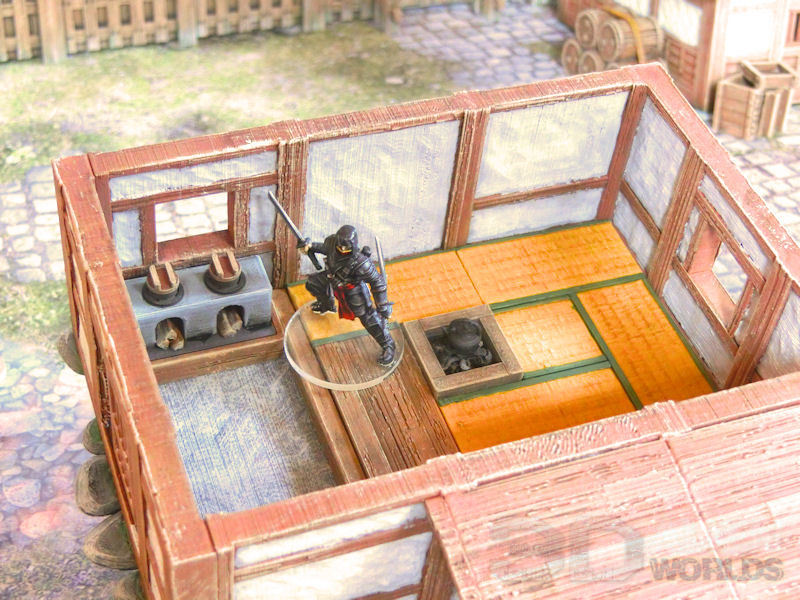 Interior detailing on a typical farmhouse.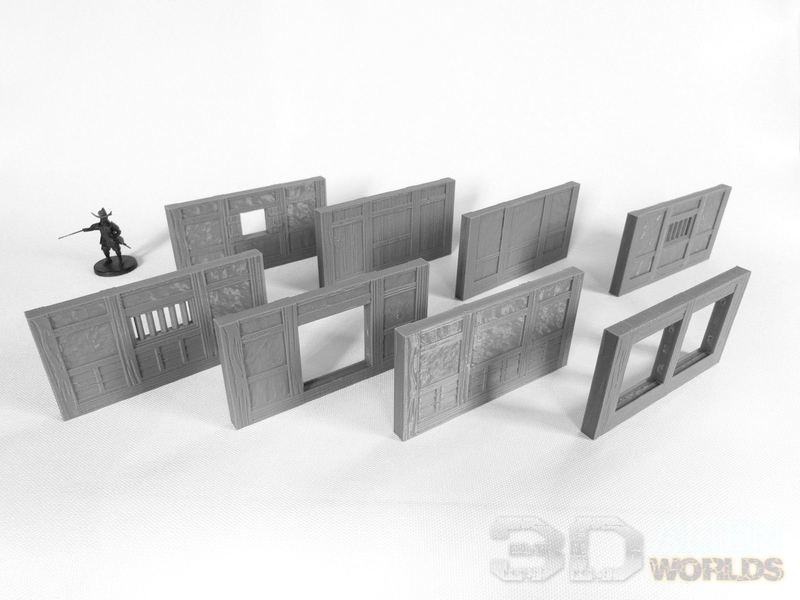 A selection of the end-walls, in a variety of finishes and shapes.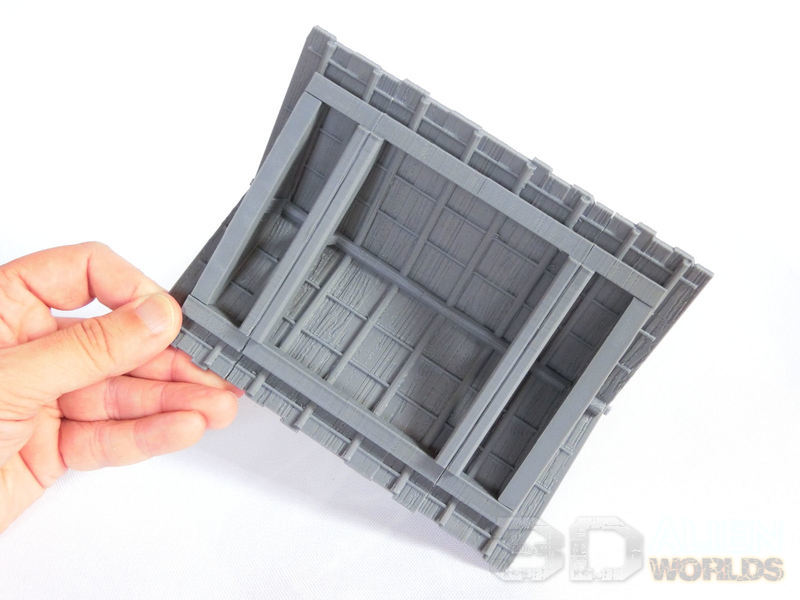 Even the underside of the roof is detailed!
The farmhouse set is available for download now!
https://www.3dalienworlds.com/shop-description.php?ID=1535670294