The huge 5-level Japanese castle is still being constructed, but today we have a chunky new gatetower to show you! All of these samurai terrain pieces fit even the smallest and cheapest 3D printers – available for as little as $100 recently! The cost for printing this tower and base depends a little on your plastic, but is approximately $10~15.
For those without access to a 3d printer, we now have print retailers for our SAMURAI and NECRONTYR ranges set up in the US, the UK, New Zealand, Australia and now Canada! See our site for the full retailer list…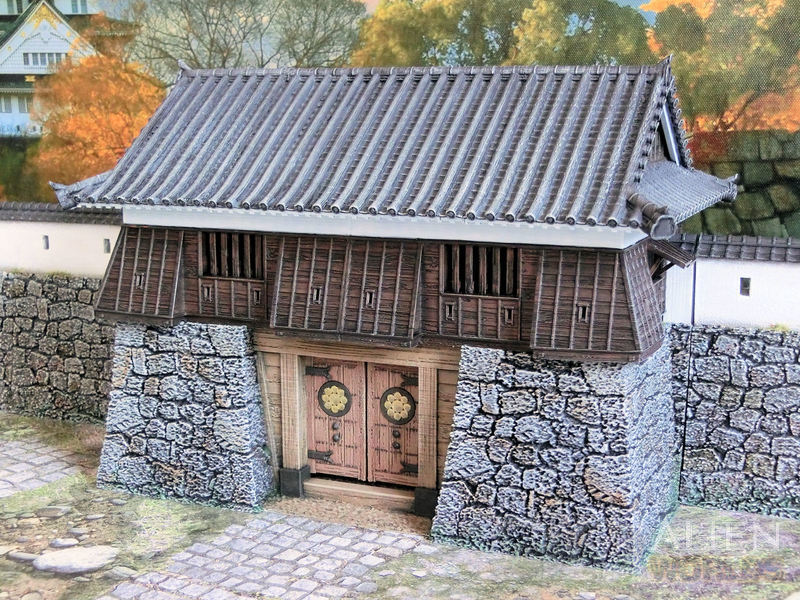 The gatetower is designed to join onto the existing castle walls and corner tower sets. It's the BIGGEST so far!!!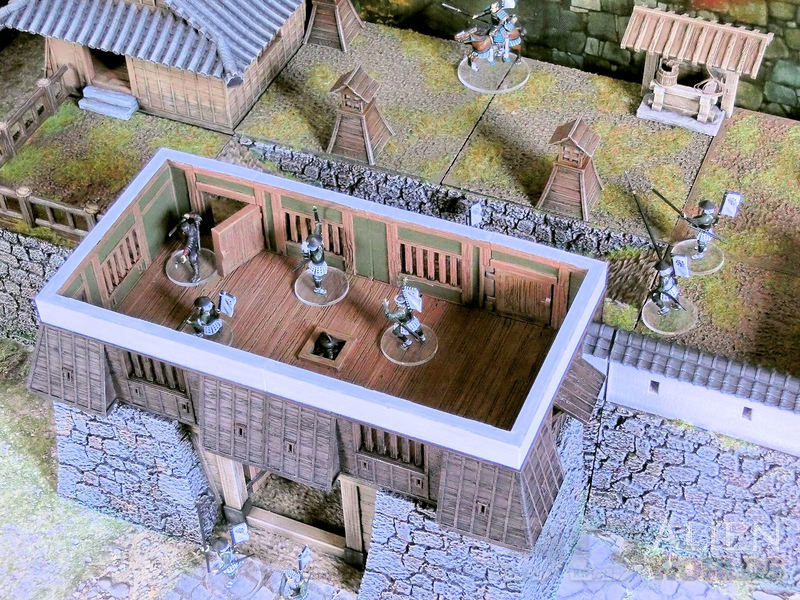 The interior is fully playable too!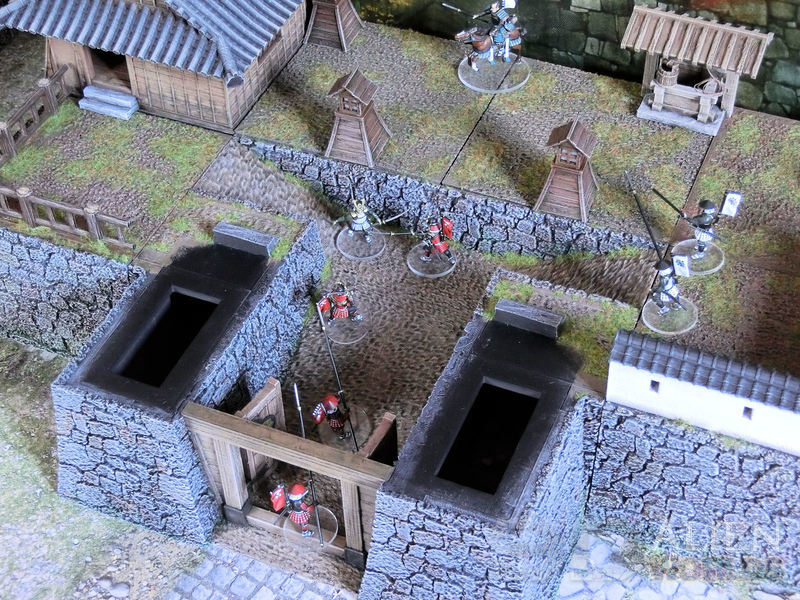 You can even remove the building to play along the gate tunnel beneath!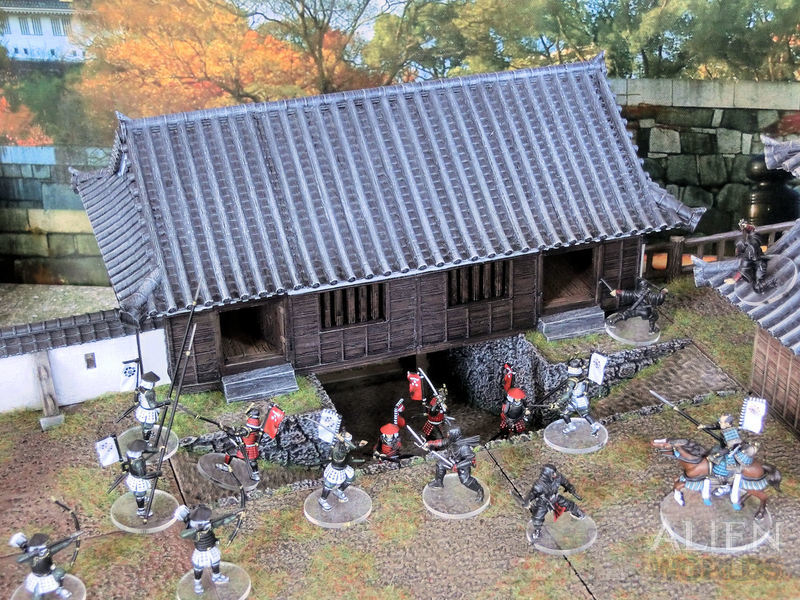 Battle action pic of the rear of the gatetower!
The Japanese castle gatetower is available for download now!
https://www.3dalienworlds.com/shop-description.php?ID=1517069645