All of these farmyard terrain pieces fit even the smallest and cheapest 3D printers – available for as little as $100 recently! The cost for printing each section depends a little on your plastic, but is approximately $1~2 for the biggest piece.
For those without access to a 3d printer, we now have print retailers for our SAMURAI and NECRONTYR ranges set up in the US, the UK, New Zealand, and now Australia! See our site for the full retailer list…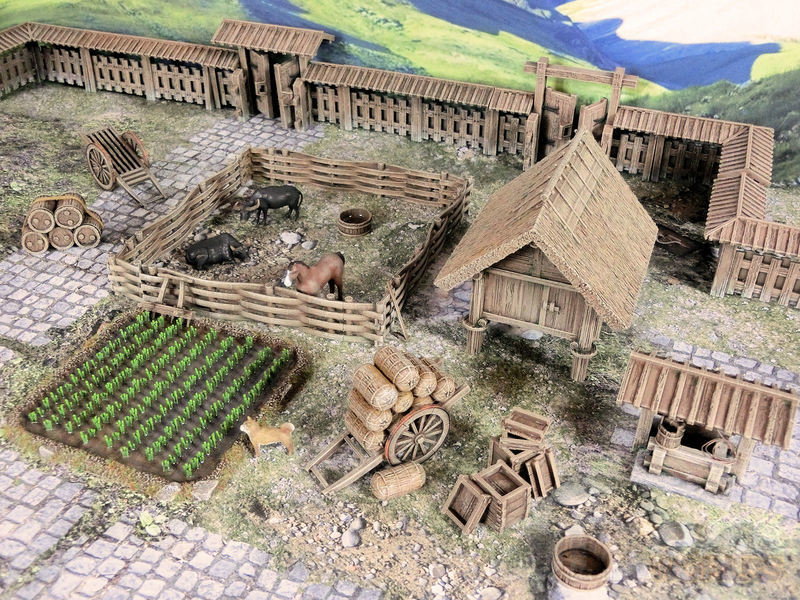 A set of farm structures, fields and accessories from old Japan.
Rice barn with thatched roof
Rice paddy with various options
Bamboo fence with straight and corner sections
Water well and bucket
Hand cart
Farm boxes, barrels and bundles
Farming tools and tubs
Farm animals
The farmyard set is available for download now!
https://www.3dalienworlds.com/shop-description.php?ID=1516184784