If you don't already know me, my name is Jeff Handley, and I am the Social Media Coordinator for Privateer Press. If you've read an Insider or seen any posts on Facebook, Twitter, or Instagram in the last two months, then you've already interacted with me on some level.
And let me say: I love my job. Really, can you blame me? I get to spend my days talking about the games I'm passionate about with people who are a lot like me, both on the Internet and here at work.
However, this was not always the case.
Less than two years ago, I had a job that was not fulfilling or engaging. I would get up every day, go to work and put in my time, then go home. The best thing I could say about it was that it paid the bills and allowed me to go to game night every week. Toward the end of 2017, I realized that I had spent nearly 11 years doing the same work every day, week, month, and year, and nothing had changed. I had lost nearly a decade of my life and questioned what I had actually gotten out of it.
It was time for change.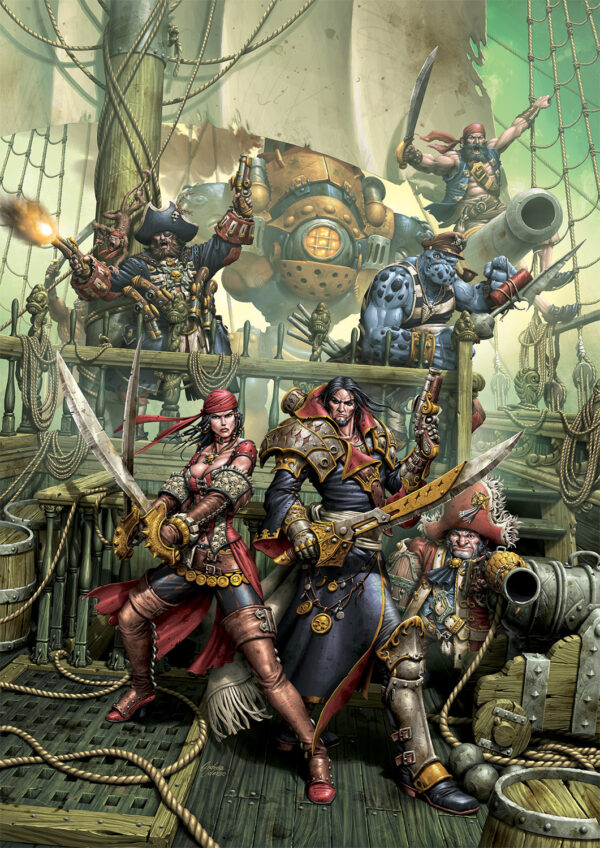 I applied for a job at Privateer Press in the Resin Casting department. Actually, I applied for a job as a warehouse clerk, and I got a call back asking me if I was interested in interviewing for a position in Resin Casting. I didn't care, though. I was just trying to get my foot in the door.
Fast-forward 18 months and I'm sitting at a desk writing an Insider, scheduling spoilers about Oblivion, and developing a program to better support the champions of our community.
But none of that is important.
What's important is that this could be you.
Privateer Press is hiring for entry-level positions
in our warehouse and on the production floor. This is a chance for you to get your foot in the door. Obviously, we're looking for people with a strong work ethic and initiative, but we're also searching for people who are passionate about the games we make and the brand that is Privateer Press. We know you're out there—because we were all out there once, too.
I have experienced first-hand the opportunities available here through hard work and dedication. Less than two years ago, I just thought it would be neat to work for a company I love. Now I play a vital role in how Privateer Press interacts with our communities.
Two years from now, this could be you. Get your foot in the door.