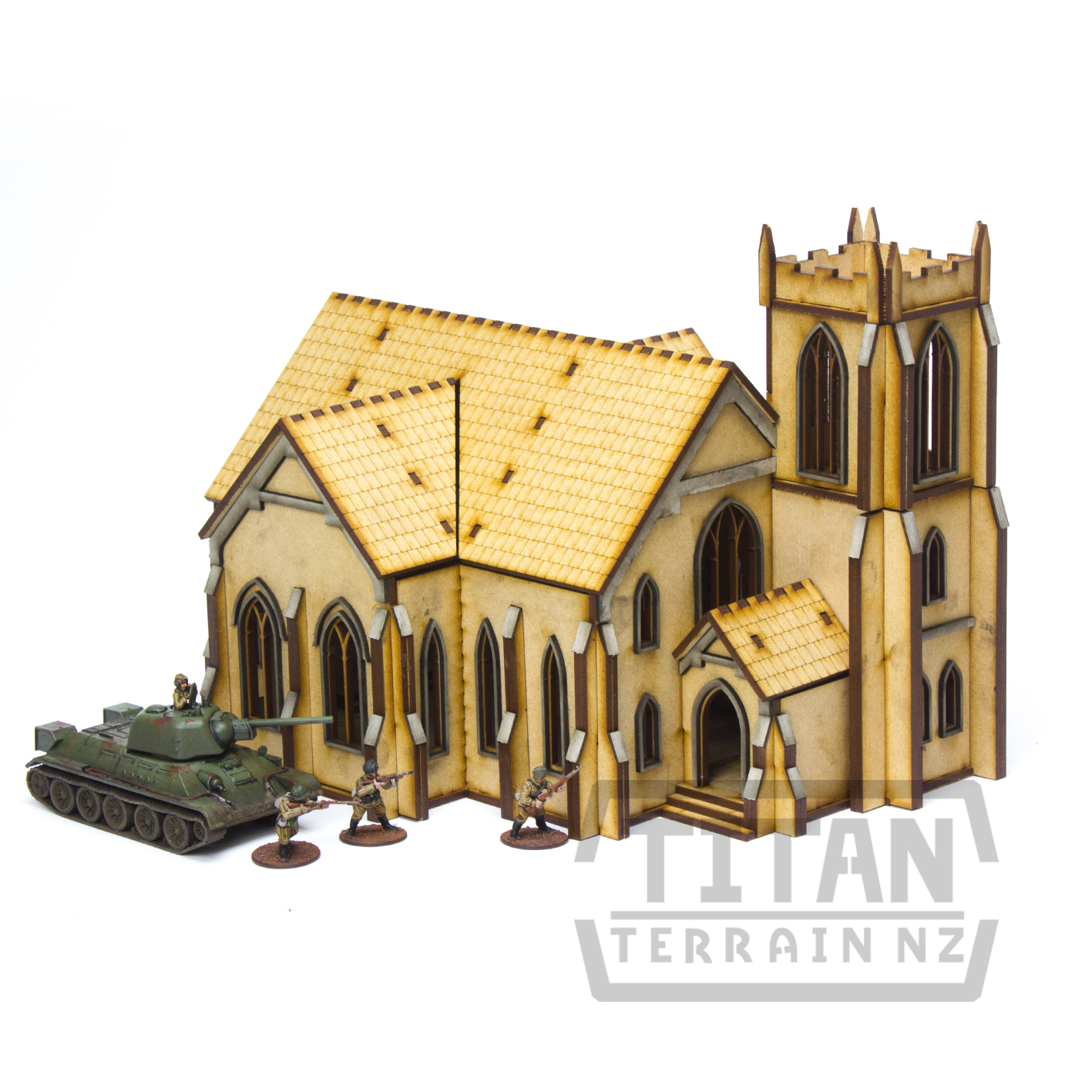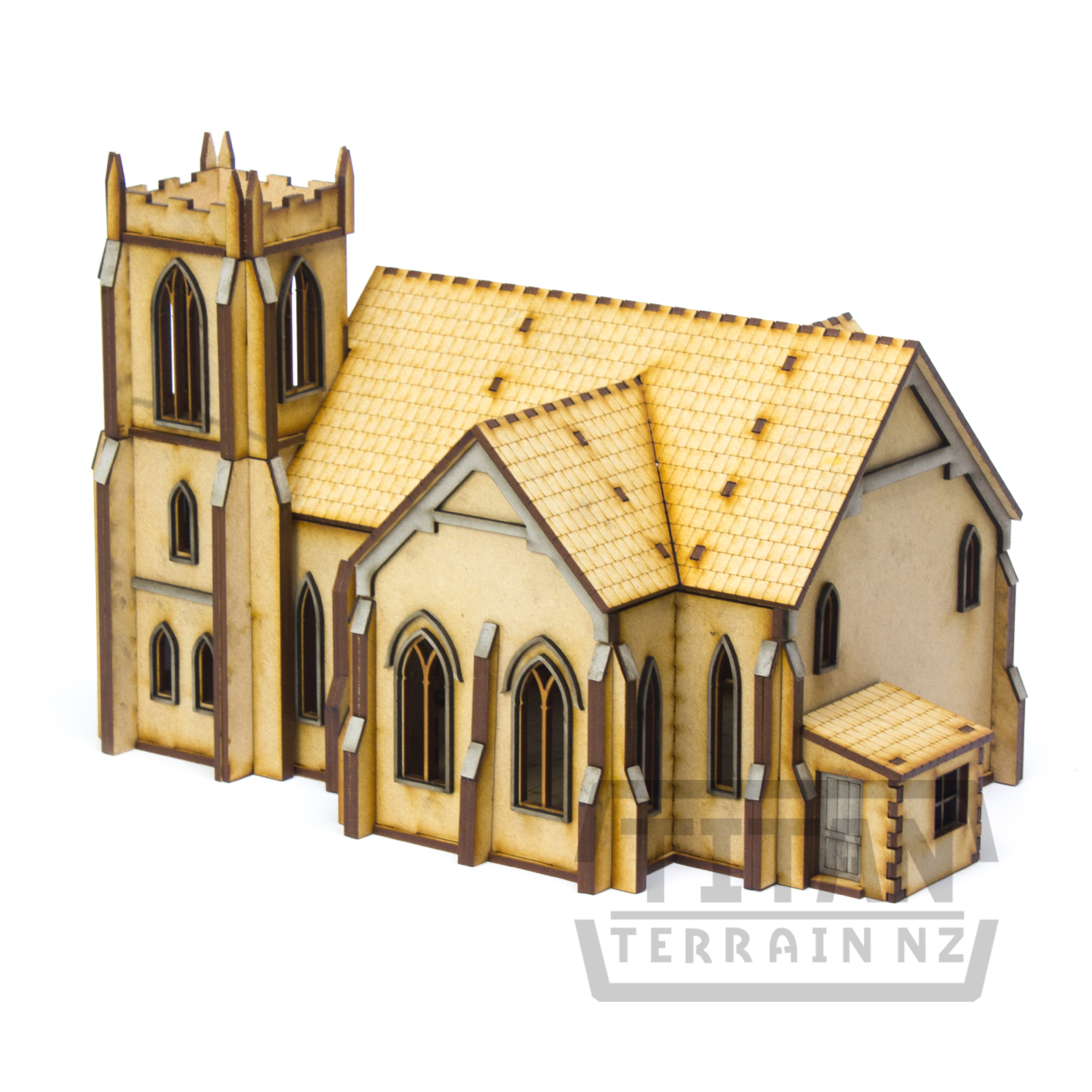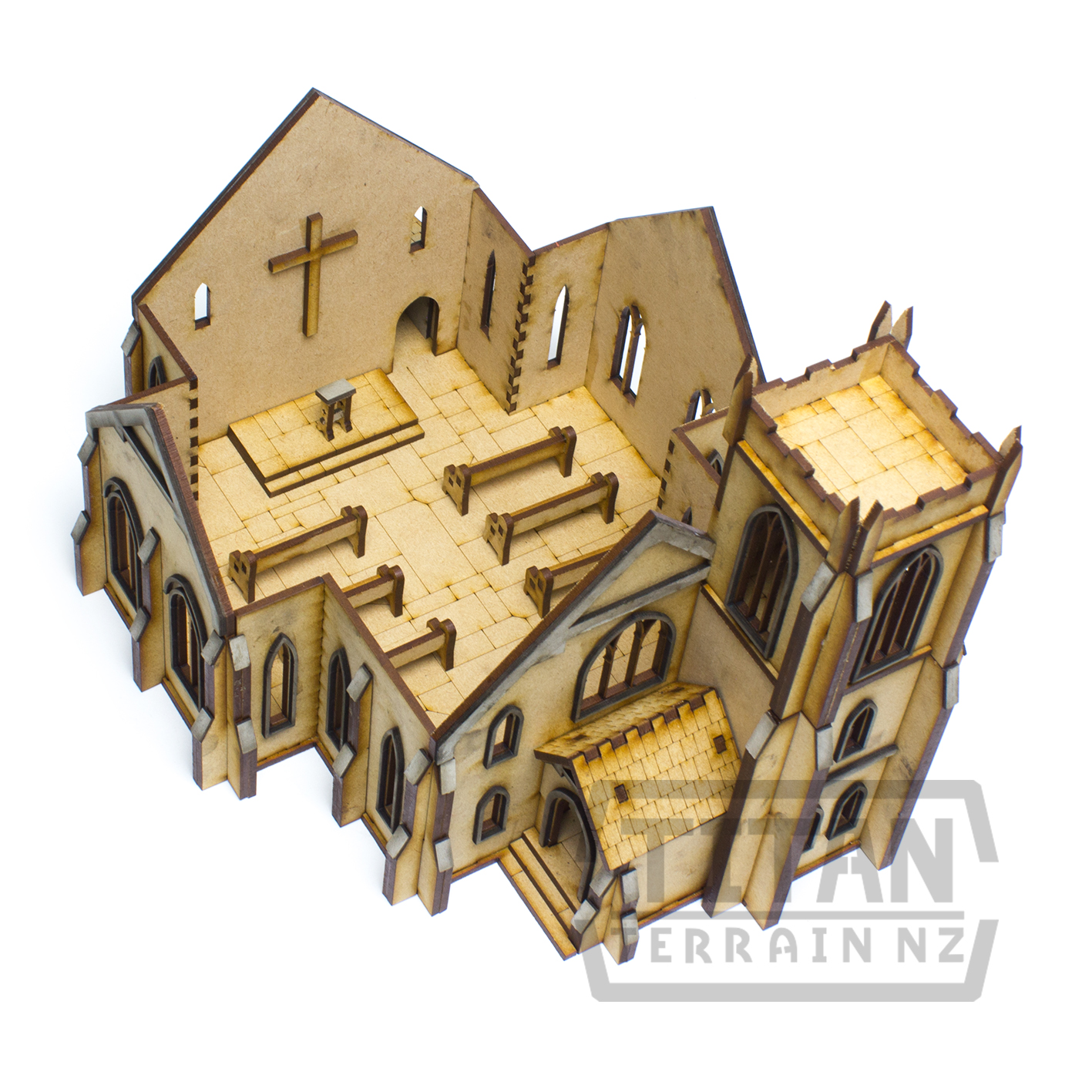 A new release from Titan Terrain NZ, down in the south Pacific.
Always fancied re-enacting your favorite "sniper in the bell tower" scene? Well now you can! All the roofs are removable and the tower breaks into separate parts allowing infantry to be placed inside.
Perfect for 28mm WW2 games such as Bolt Action or Chain of Command. It also wouldn't look out of place in a game of Warhammer 40,000 either, maybe without the crucifix though ;).
You can find the church here. Titan Terrain have great shipping rates worldwide with DHL Express.