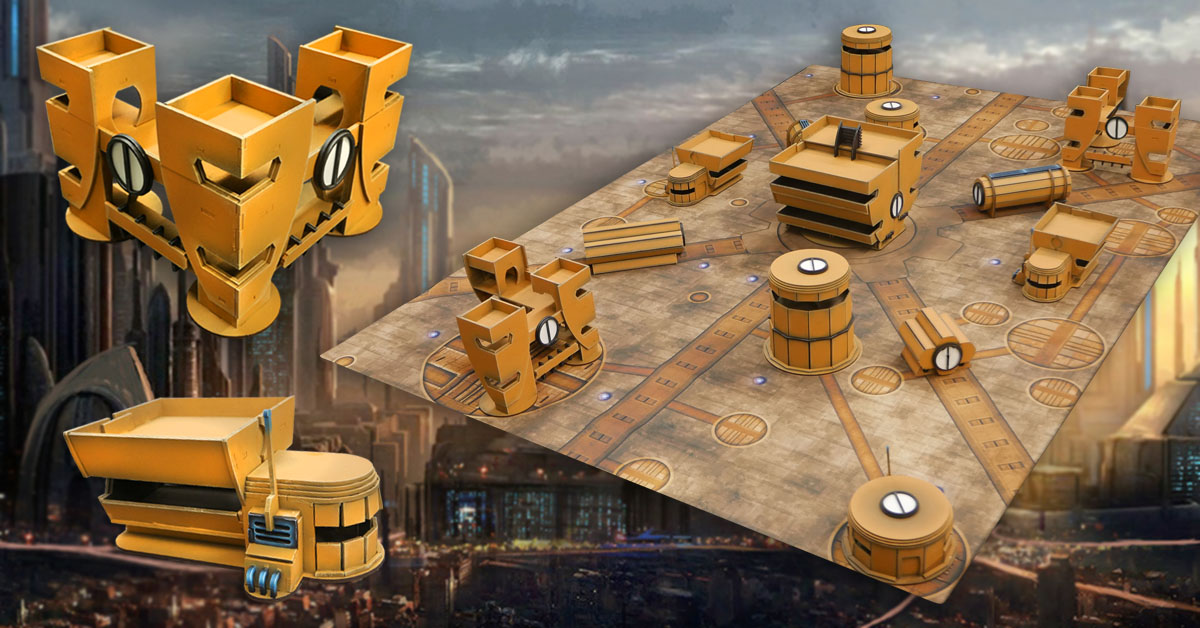 New ITC Terrain Series Set: Interstellar City
New ITC Terrain Series Set: Interstellar City
---
We're very excited to announce a brand new set of ITC Terrain: Interstellar City!
ITC Terrain is durable, easy to build and paint, affordable and provides a fully themed set of tournament appropriate terrain and mat for your miniatures games. Interstellar City evokes a far future urban setting that could work for human or alien civilizations. It's perfect for games such as Warhammer 40,000, Infinity, and many more. The terrain is scaled for miniatures games in the 28mm range.
We've got individual pieces for sale and bundle deals–some of which include the Interstellar City FLG Mat–available at discounted prices, too. Grab yours, today!
And remember, Frontline Gaming sells gaming products at a discount, every day in their webcart!