Prepare for battle with the set every wargamers tabletop needs, the new Bolt Action Battlefield Accessories. Perfect for this year's campaign!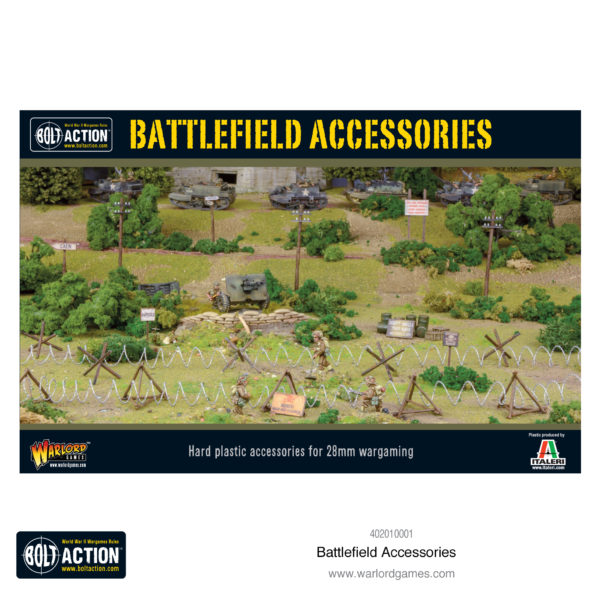 View in Store
This brand new set allows you to build a large variety of signs to confuse your enemy, warn your friends of mines, add communication lines and defended positions – giving you a great choice of how you battlefield will look!
This most excellent set contains:
Signposts
Sandbags
Hedgehogs
Telegraph poles
Crates
Oil drums
2 meters of barbed wire
1x waterslide decal sheet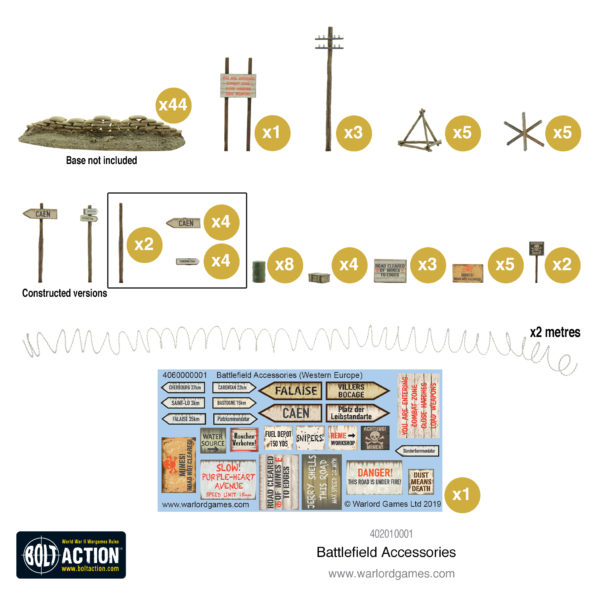 View in Store
More terrain
With the D-Day campaign about to kick off, you'll be wanting to freshen up those battlefields. We've got a vast selection from bridges to obstacles, Houses to farms and more:
View in Store
View in Store

Keep posted on all the latest articles and releases with our weekly newsletters. Sign up today:
The post New: Bolt Action Battlefield Accessories appeared first on Warlord Games.