Here's the first of a new batch of necron-themed releases, for all your growing Necron tombcities!
All of these terrain pieces fit even the smallest and cheapest 3D printers – available for as little as $100 recently! The cost for printing each section depends a little on your plastic, but is approximately $3.00 for each section.
For those without access to a 3d printer, we now have print retailers for our NECRONTYR range set up in the US, the UK, New Zealand, and now Canada! See our site for the full retailer list…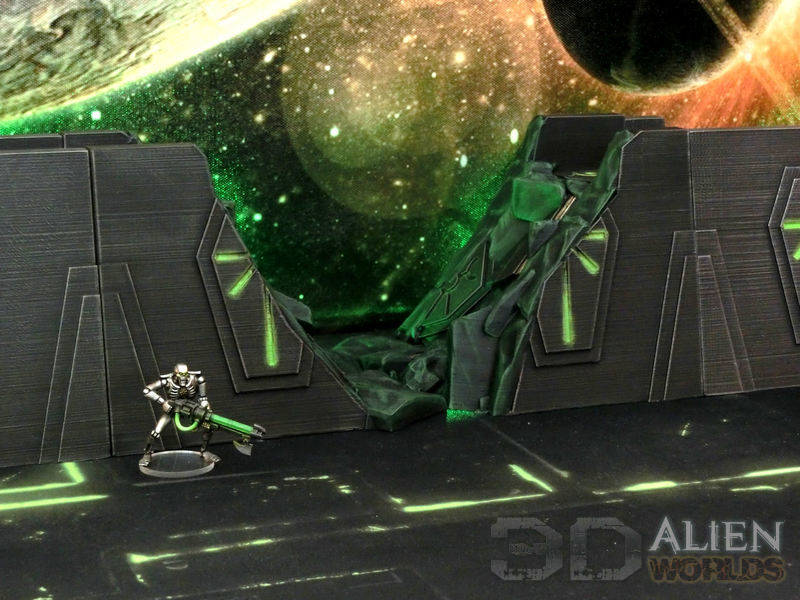 This ruined wall section, intended for use with the Tombcity Wall Set, is 105mm tall, and features approximately 40mm of intact walkway at the top – the rest is buried amongst the monumental slabs below.
Two of these ruined wall sections can be combined to form a wall breach 240mm long, as shown in the pictures, and can easily be used to replace two regular wall sections mid-battle if required.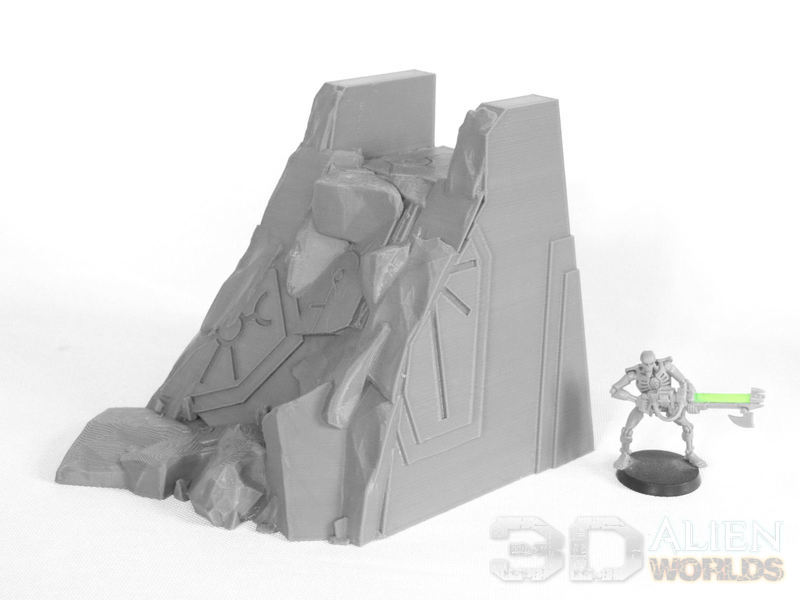 The Ruined Wall is available for downlaod today:
https://www.3dalienworlds.com/shop-description.php?ID=1592388385