You kept asking for low defensive walls, as a replacement for the imperial Aegis Defence Lines. So here's a little set of walls and gun emplacements for all your growing Necron tombcities!
All of these terrain pieces fit even the smallest and cheapest 3D printers – available for as little as $100 recently! The cost for printing each section depends a little on your plastic, but is approximately $0.30 for each wall.
For those without access to a 3d printer, we now have print retailers for our SAMURAI and NECRONTYR ranges set up in the US, the UK, New Zealand, and now Australia! See our site for the full retailer list…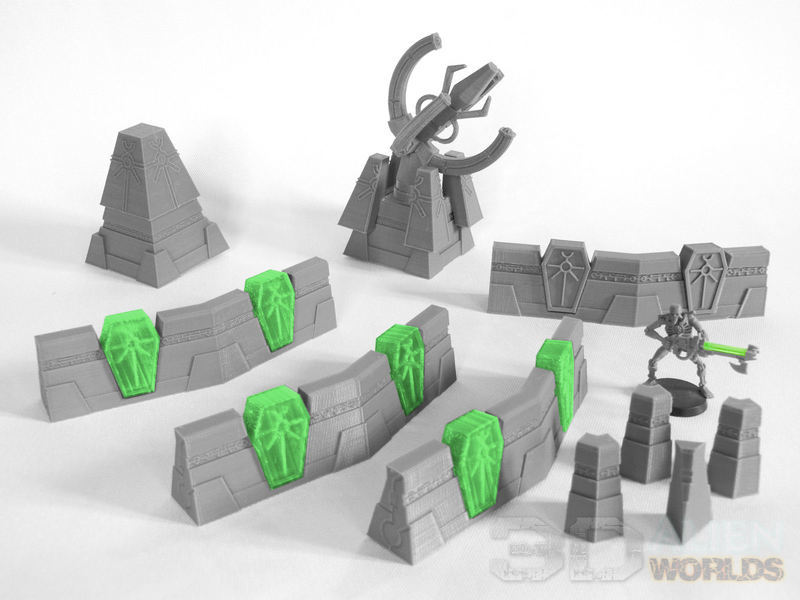 Set contents include walls with separate symbol inserts, joining pieces and two vesions of the gun tower.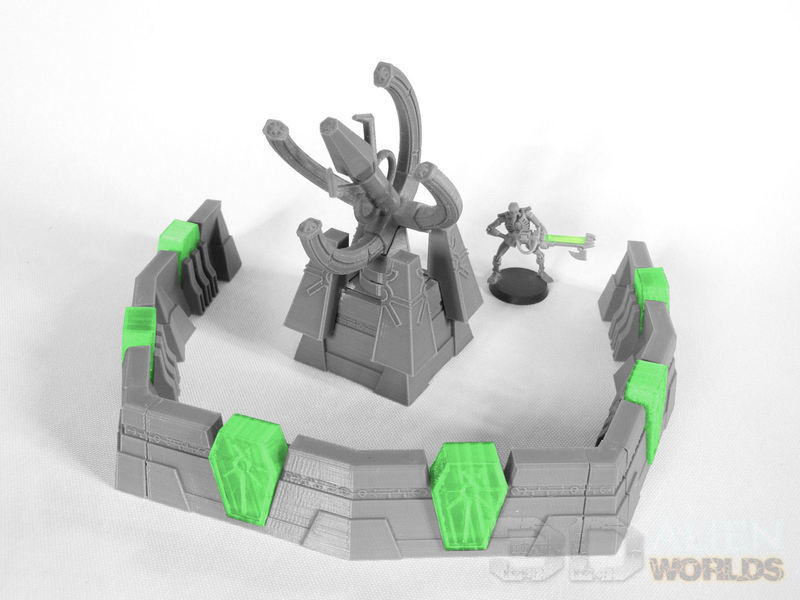 Simple wall arrangement, with a deployed energy weapon turret.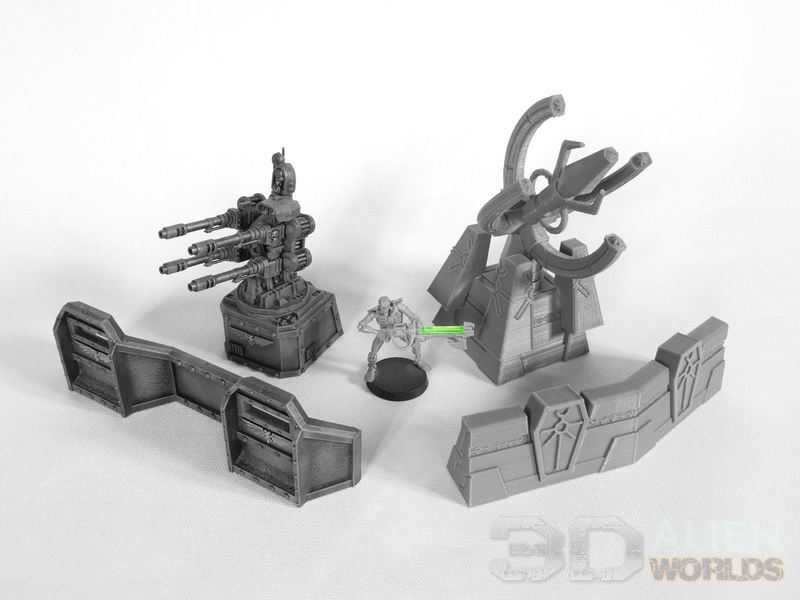 Scale comparison photo.
The Necrontyr Defence Walls are available for download today:
https://www.3dalienworlds.com/shop-description.php?ID=1510478749