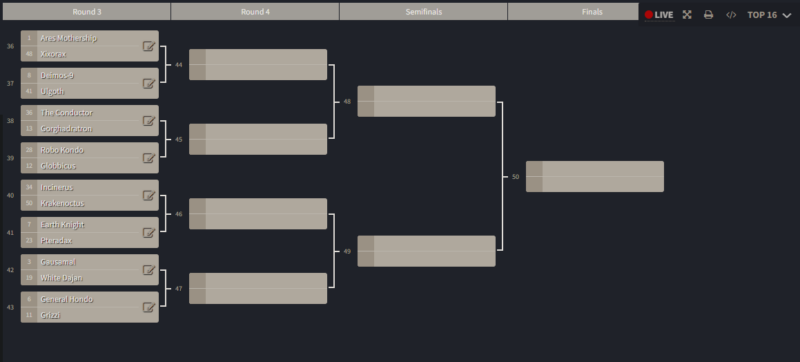 Monsterpocalypse Mayhem 2022 Standings
Monsterpocalypse Mayhem 2022 Standings
---
If you've been following the Monsterpocalypse Facebook group and Twitter, you'll have seen that we're two weeks into voting for the Monsterpocalypse Mayhem and to the Top 16 overall!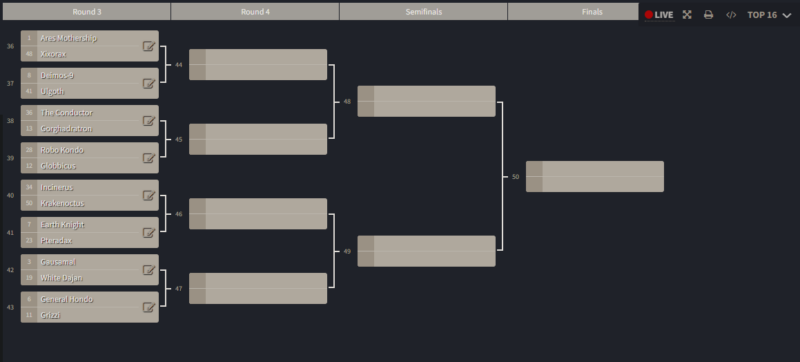 For the Destroyers, we have Ares Mothership, Xixorax, Deimos-9, Ulgoth, The Conductor, Gorghadratron, Robo Kondo, and Globbicus. Subterran Uprising, Planet Eaters, and Zerkalo Bloc have all been eliminated (remember, Necroscourge and Ancient Ones weren't in the bracket). And the matchup that I'm sure most of the meme generators are looking forward to is Deimos-9 vs Ulgoth, which I suspect will have the highest voter turnout as it is a rematch from last year!
On the Protectors side, we have Incinerus, Krakenoctus, Earth Knight, Pteradax, Gausamal, White Dajan, General Hondo, and Grizzi. ON this side of agendas, Legion of Mutates, G.U.A.R.D., and Shadow Sun Syndicate have been eliminated l (with First Guardians and Vegetyrants not included). We have a matchup of fire and water with Incinerus and Krakenoctus dueling this round. Can Grizzi make it past Hondo? You'll make the decisions.
When it comes to predictions, we don't have anyone that's completely out on picks yet, but this round may cause that to happen. In first place, we have a bracket that has only missed 6 total picks so far, which is such a freaking awesome prediction! (Let's hope I didn't jinx them too much!) Based on the current top 10 predictions, we have Grizzi (4), Ulgoth (2), The Conductor (1), King Kondo (2), and Incinerus (1). With King Kondo out, it looks like we're collectively hoping for Green Fury, Lords of Cthul, Masters of the 8th Dimension, and Elemental Champions for a top 4! Will they make it?
We will be doing four matches on June 20, four on June 21, four (the Top 8) on June 22, two (Top 4) on June 23, and the finals on June 24! Please watch Facebook and Twitter for the polls to get your chance to help predict the outcome.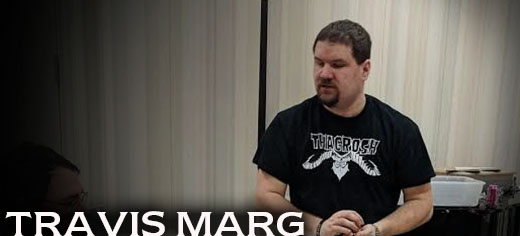 The post Monsterpocalypse Mayhem 2022 Standings appeared first on Privateer Press.