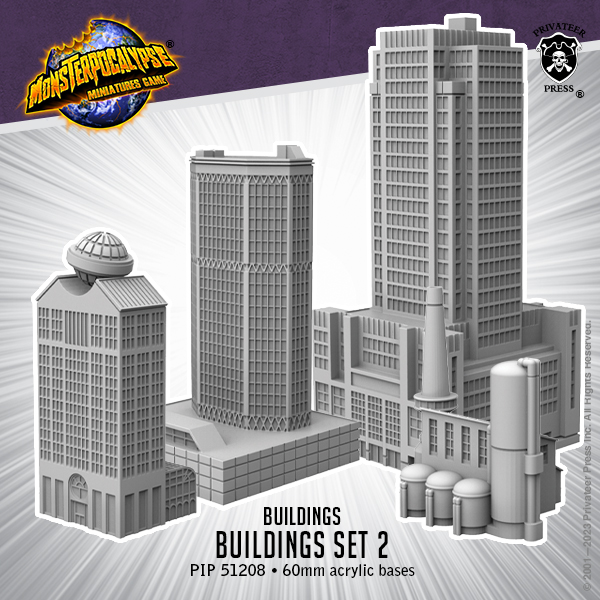 MONSTERPOCALYPSE BUILDING SETS
MONSTERPOCALYPSE BUILDING SETS
---
It's a Monsterpocalypse Monday, and we have an exciting new development for Monsterpocalpyse players. Thanks to recent advancements in our production process, our team has managed to reproduce many of the buildings for Monsterpocalypse using 3D print manufacturing, allowing us to offer new building sets at a fraction of the price that the original hand-poured resin buildings cost.
We have assembled two box sets of buildings that are now available through the Privateer Press Online Store and are available to order by retailers and distributors.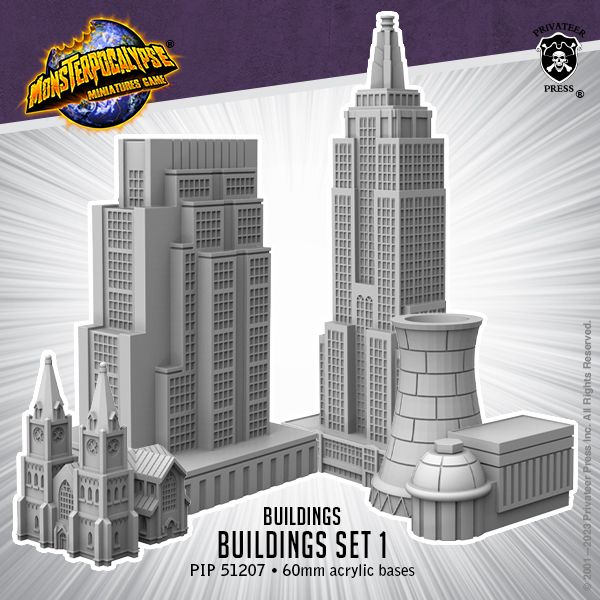 PIP 51207 — Building Set 1 ($34.99 MSRP)
Contains:
Imperial State Building
Downtown High-rise
Power Plant
Cathedral
4x 60mm Acrylic Bases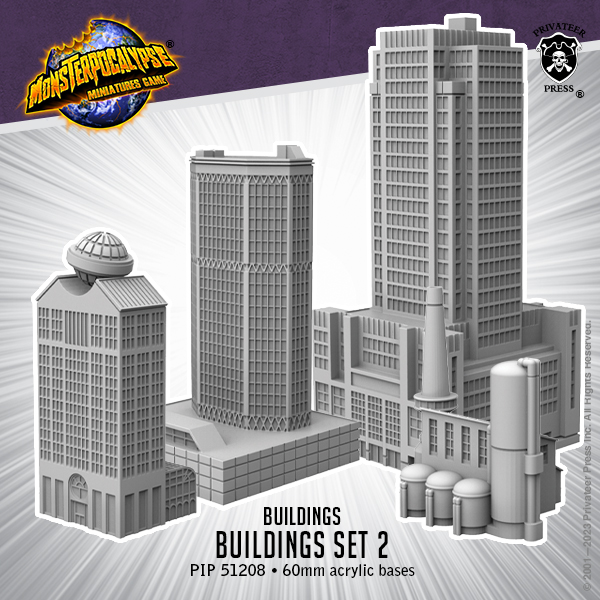 PIP 51208 — Building Set 2 ($34.99 MSRP)
Contains:
Skyscraper
Corporate Headquarters
Media Company
Industrial Complex
4x 60mm Acrylic Bases
The post MONSTERPOCALYPSE BUILDING SETS appeared first on Privateer Press.