After 4 successfully completed campaigns with thousands of happy backers around the globe Drawlab Entertainment is back for Season 5, which includes 7 new sets, for a total of 43 different thematic coin sets for gaming.
We are offering coins for board games, RPGs and now even TCGs like Magic the Gathering or Keyforge.
Our coins are the heaviest in the market and each set can be used in multiple games.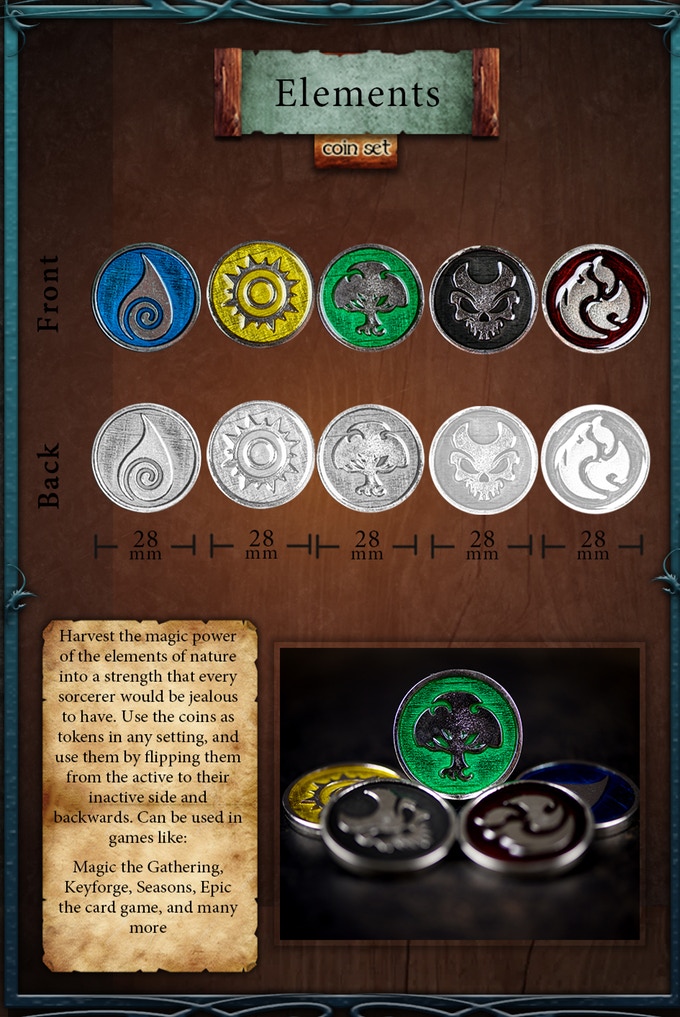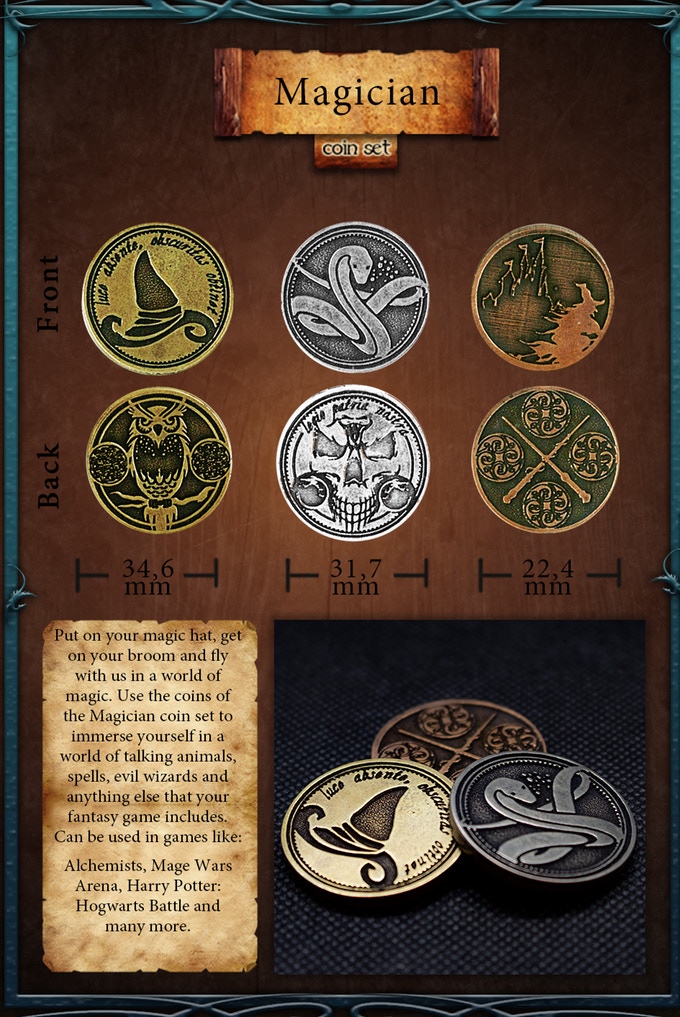 Each coin set can be used in a board game as currency of that world, in a War Game or a Card Game as a token. In the Kickstarter campaigns, the backers can also choose their own cusom coin set for their games or RPG campaigns.