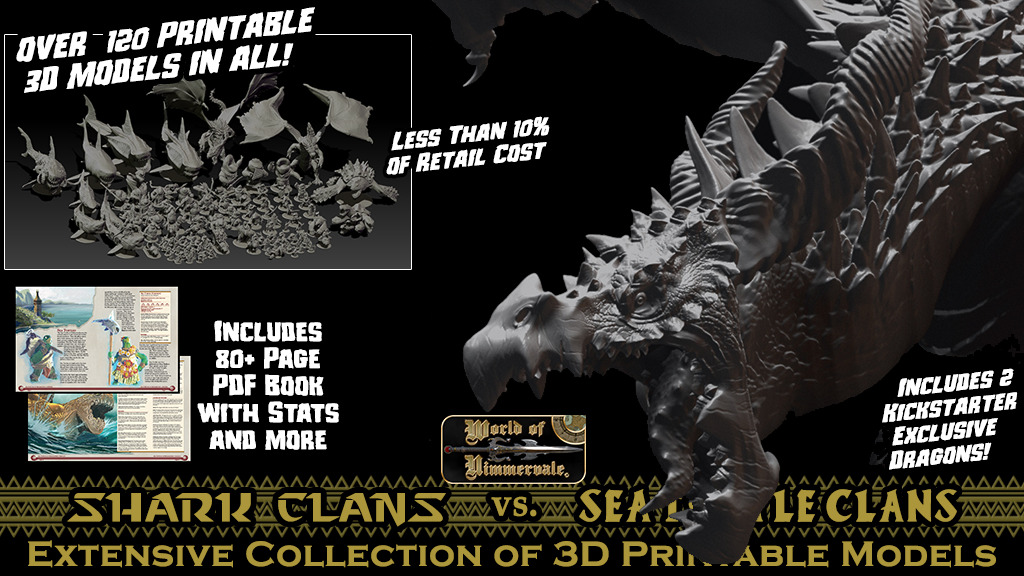 [Kickstarter] Shark Clans vs. Sea Tortle Clans 3D Printable Miniatures
[Kickstarter] Shark Clans vs. Sea Tortle Clans 3D Printable Miniatures
---
The World of Nimmervale – Shark Clans vs. Sea Tortle Clans is a collection of over 120 DnD5e compatible 3D printable miniatures designed for resin 3D printing. It is divided into four clans, 2 for the sharks and 2 for the sea tortles. Each clan is compromised of 30+ models!
The set price is less than 10% of its retail value and will only improve as stretch goals are unlocked.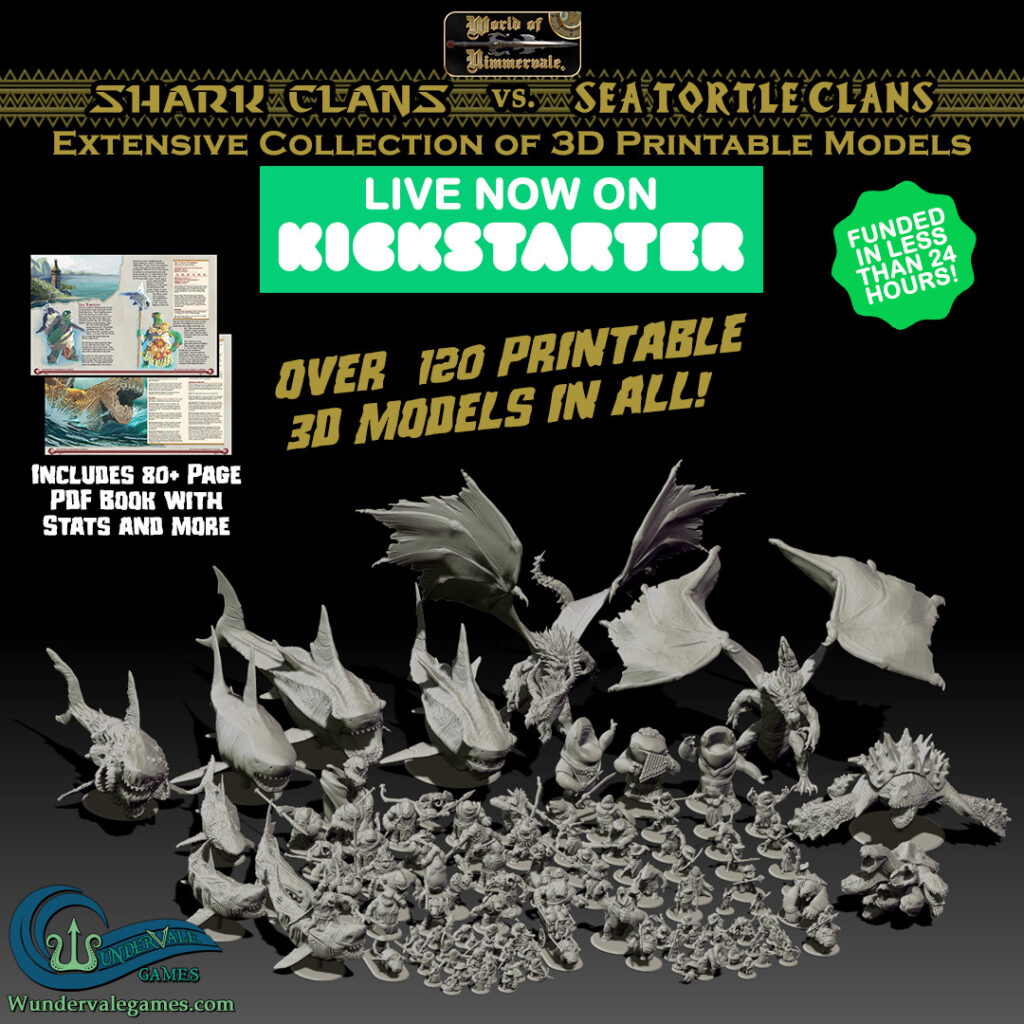 Includes a copy of our 80+ page, Full-Color PDF detailing each creature's stats, lore, and other data for this region.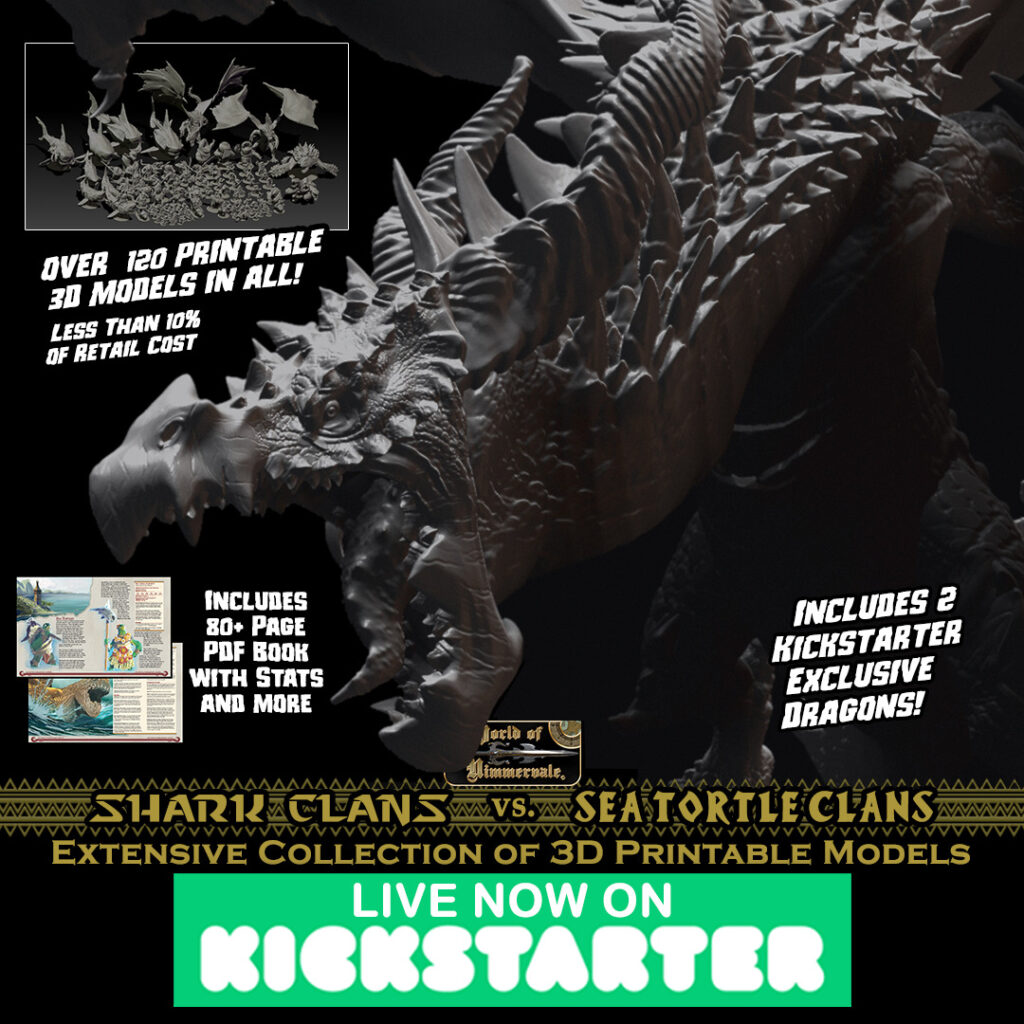 2 Kickstarter Exclusive Dragons are Included with Qualifying Pledge Levels.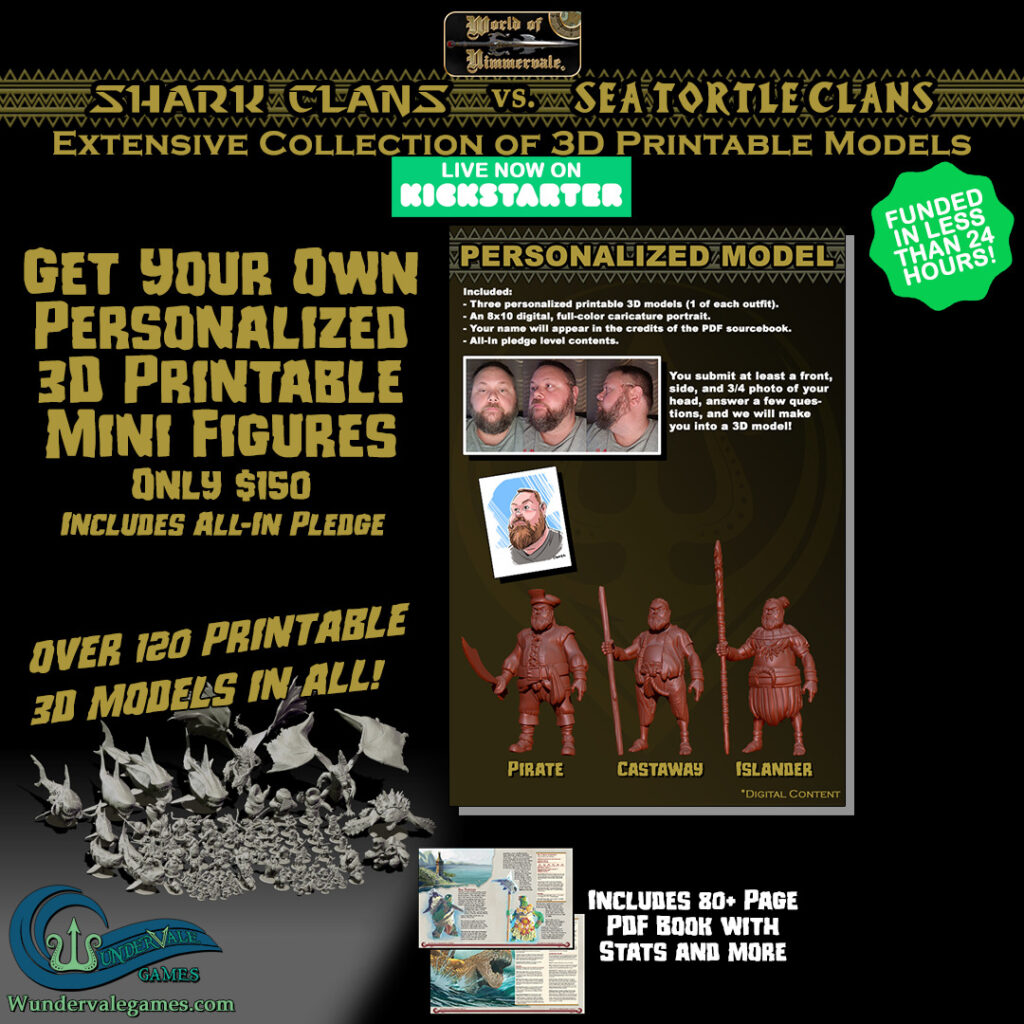 For the true gaming collectors, why not add yourself to your next gaming sessions with our personalized mini pledge level and get 3D printable miniatures of yourself on 3 figure types?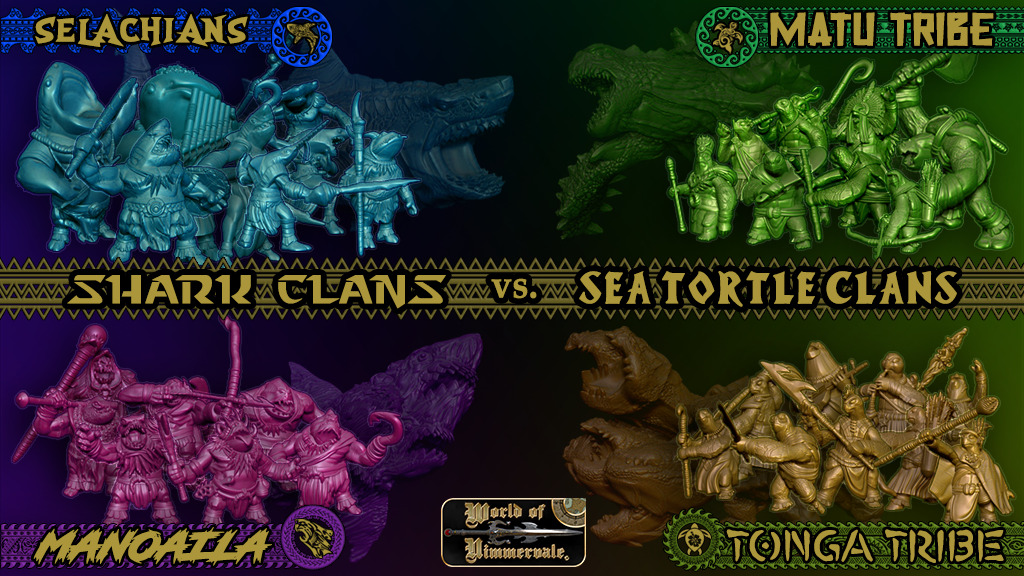 http://www.kickstarter.com/projects/worldofnimmervale-v1/world-of-nimmervale-sharks-clans-vs-sea-tortles-clans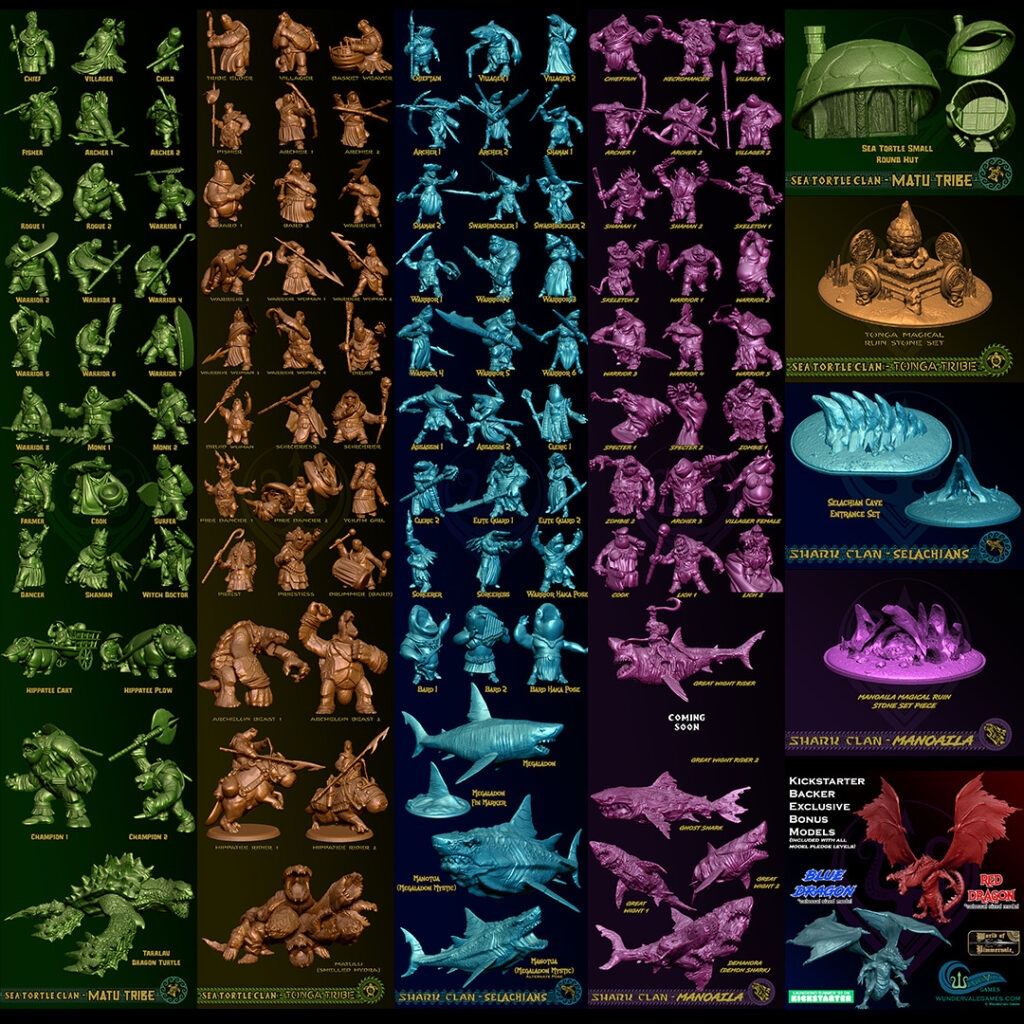 Try out our FREE sample 3D printable miniature and see for yourself.
The link is to our MyMiniFactory page for the Manoaila Villager 02 from this campaign. It includes with and without base and with and without supports for each.
https://www.myminifactory.com/object/3d-print-manoaila-villager-02-251957