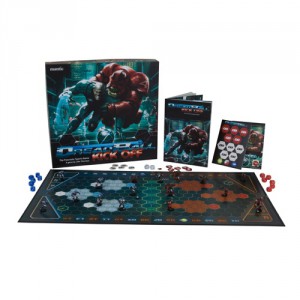 Kicking off 2014 the right way!
Kicking off 2014 the right way!
---
We're into the second year of DreadBall and we want more people playing it – lots more! If you've been on the fence, now is the perfect time to start.
Throughout January on our website and through our retailers, we are going to be giving away a free Extra Time pack with every copy of DreadBall Kick-off – this means you can start your DreadBall Experience with two teams, pitch, cards, referee and all the dice and counters you need to play for just £29.99/$49.99.
Still undecided? Check out Beasts of War's DreadBall Academy series and then grab yourself a copy of Kick-off – you've got until the 31st January to take us up on the offer!