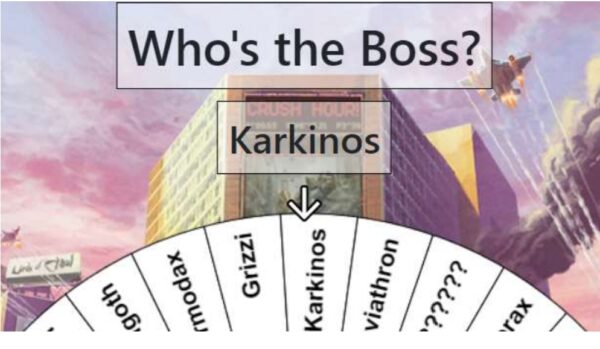 Kaiju Classic Online
Kaiju Classic Online
---
Hi, everyone, it's your friendly neighborhood kaiju Dev Emanuel and I have a monster-full Insider for you today. I want to tell you about what's going on in the Monsterpocalypse community and how you can join in on the fun!
This weekend, November 11th–13th, Brett Kasper is hosting the second annual Kaiju Classic Online. This is a digital Discord convention in which players from all over the world join on Discord to play in three days of online Monsterpocalypse games. First place—our Kaiju Classic Champion—as well as our first-place painter will earn a room badge to play Monsterpocalypse in Vegas at the Las Vegas Open!
Tickets for LVO can be found at the link below. Sign up so we can reserve all the table space we need for a Massive Monsterpocalypse Total War Slamfest!
https://store.frontlinegaming.org/products/7760525263080-lvo-2023-monsterpocalypse
Players will be tested differently on each day, and we have three wacky fun formats to push players to their limits. 
Kaiju Classic Event Breakdown
The Kaiju Classic Online is a digital event that is part of a larger in-person event structure. 
Players participate in three days of Monsterpocalypse events. 
Players who place in any of the events will have their names added to the respective trophies associated with that event. 
Players can earn points toward their kaiju score in each event. 
A scoreboard will be displayed with reported scores in a Google Spreadsheet. 
The player with the highest overall score is crowned the Kaiju Classic Champion and has sway over how the events play out for the next Kaiju Classic. (Our last Kaiju Classic Champion, Brett Kasper from Canada, helped add the new twists to this year's event!) 
Trophies for This Event
Speed Trials: Ultraman trophy (new!)
Crush Hour—Total War: 1st, 2nd, 3rd (Godzilla Fire, Mechagodzilla, King Kong)
Who's The Boss: Godzilla trophy (tall)
Painting Beast Champion: King Kong trophy (tall)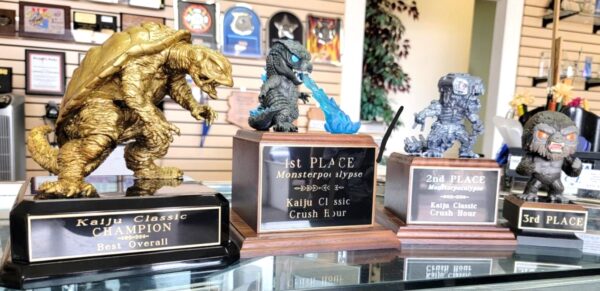 Day 1
On Day 1 of the Kaiju Classic, we will host the Monster Arena, where players can come and participate in casual play as well as hang out with other players and talk shop in our Players' Lounge on Discord. 
Players who participate in at least five games in the Monster Arena will have +1 point added to their Kaiju score.
Our Day 1 event is a mixed event that combines the boss monster battle of Megaton Mashup 1, the chess clock from Crush Hour, and a special narrative twist that makes this one sweet cocktail of mayhem and destruction. 
Players compete in Megaton Mashup up games to see who can close out the game with the best time possible. 
But there's a catch. We pick the map, we pick the boss monster, and we give each player four buildings they must use in their list. 
Players must place these buildings during the building draft phase. 
If the Boss monster destroys all eight of the players' assigned buildings, the game is over, and the boss monster wins. 
Players will be awarded +1 point to their Kaiju score for attempting the scenario game. The top three fastest times will be given +1 additional point added to their Kaiju score. 
The first-place player gets an additional +1 point added to their Kaiju score for the overall best time.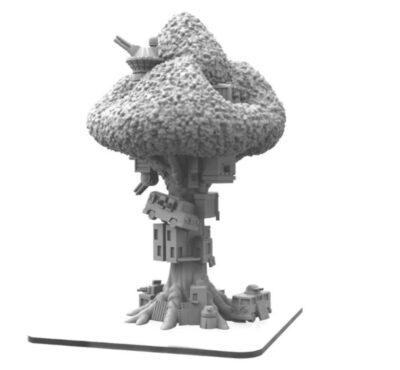 "S.O.S From Fort Ironwood" 
Map: River City Rampage
Building Lock: Each player must bring two World Tree buildings and two Fort Ironwood buildings (rules for Fort Ironwood to be provided at the event).
Monster: Mucustos
Mucustos Special Rules
Alpha
Motivator: Before this monster activates, move each enemy Razor Beetle in play not already on an objective space, adjacent to a World Tree, or adjacent to Fort Ironwood 4 spaces closer to the nearest objective space, World Tree, or Fort Ironwood.
Infestation: After this monster has activated, place a Razor Beetle adjacent to Mucustos' base on each side. If there is an objective space the Razor Beetle can be placed on, you must place it on that space instead. 
Hyper
Stampede: Before this monster activates, place a Razor Beetle adjacent to each World Tree and Fort Ironwood. After this monster activates, place a Razor Beetle on each open objective space.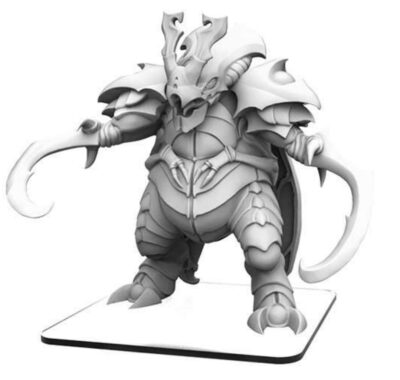 Day 2
On Day 2, we'll host our Crush Hour and Painting Competition!
The Painting Competition has three categories. 
Best-Painted Monster

Best-painted Building

Best-painted group of models (limit 5)

Painting Beast Champion (total rank from all three categories)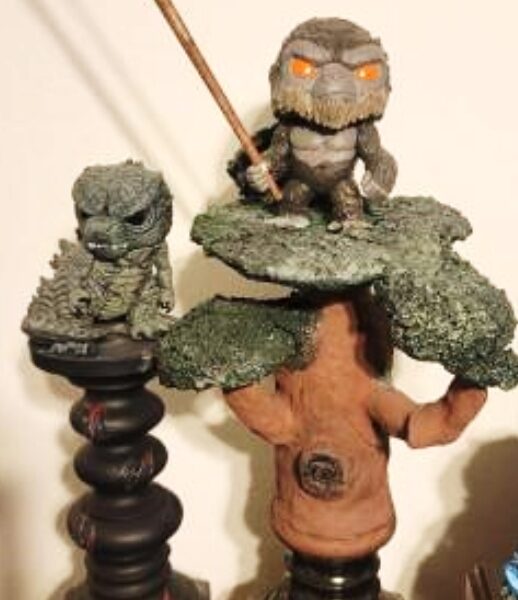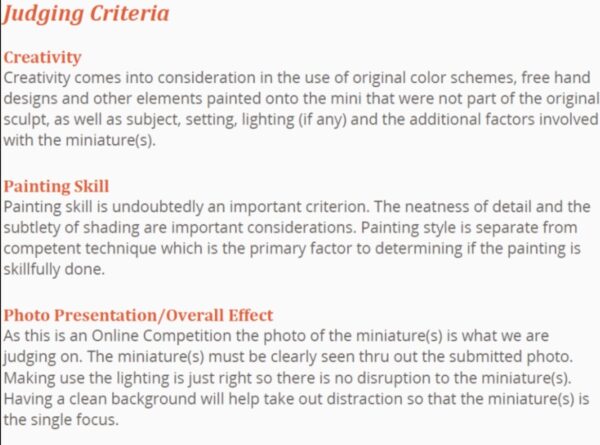 Painters must submit their painted Monsterpocalypse models to the Kaiju Classic Painting Competition Discord channel no later than midnight, Saturday, 11/12/22. 
The event will be judged by none other than Monsterpocalypse painting legend Ayumi Yamada from PowerGorged TV. (Streaming at Twitch.tv/Powergorged)
Winners will be announced during closing ceremonies on day 3 of the event. 
Players will get +1 point for participation in this event added to their Kaiju score. 
The top three painters in each event will receive an additional +1 point added to their Kaiju score and the Painting Champion will receive an additional +1 bonus point added to their Kaiju score.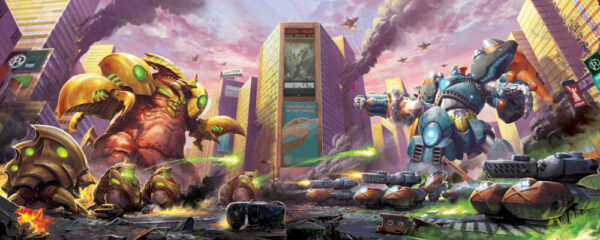 Crush Hour—Total War
Our Day 3 Crush Hour event also has a twist. In addition to the Crush Hour rules listed for Monsterpocalypse Organized Play, the Total War format allows players to play with more of their armies.
Each player is responsible for bringing a list with 3 monsters, 30 units, and 14 buildings. Players will register their list with the TO before the event.
After the roll has been determined for which player will go first and the second player has chosen a map, players will have 5 minutes to sideboard models until they have a standard Crush Hour list (2 monsters, 20 units, and 12 buildings). 
Players may end the sideboarding phase early if both players are ready to do so.
The top three players will have points added to their Champion score and names added to the respective trophies for each placing. 
1st Place: +3 Points
2nd Place: +2 Points
3rd Place: +1 Point
All Participants: + 1 Point
Day 3 
Whose Boss Is It Anyway?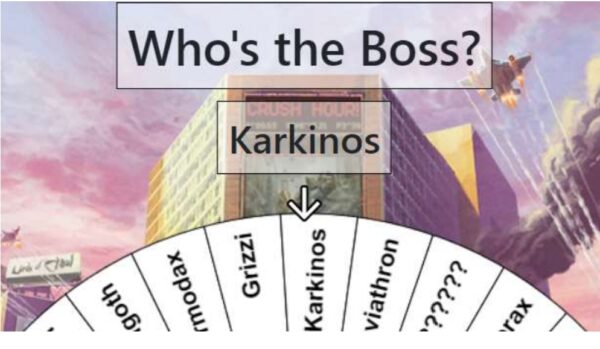 On Day 3, players will compete in a "Who's the Boss" style event. 
Before the event, players declare their Agendas as either a Protector or a Destroyer. 
Each match, the TO will spin the wheel for each player twice, randomly assigning each player two monsters. 
Players can be assigned monsters from opposing agendas. 
Players cannot receive the same monster twice. 
After receiving their monsters, players are given 10 minutes to build a list using units from their chosen Agenda and any buildings required for to play. 
Players can also include any units from the Factions of the monsters they were assigned, regardless of Agenda they declared. 
The top 3 players will have points added to their Champion score and names added to the respective trophies for each placing. 
1st Place: +3 Points
2nd Place: +2 Points
3rd Place: +1 Point
All Participants: + 1 Point
After our Who's The Boss event, we will announce the winners in each category and then crown our new Kaiju Classic Champion. 
Even if you don't have time to play or aren't quite familiar enough with Monsterpocalypse to play, that's okay—stop by anyway. We'd love to show you! This weekend will be a summit of some of the best players and painters in the game talking about what they think and how they play.
Games From the event will be streamed on Fishfins; the channel for this is https://twitch.tv/fishfins88/home
Tune in to hear commentary from the previous Kaiju Classic Online winner, Brett Kasper. He will also be hosting a variety of guests to shed some light on what they like most about Monsterpocalypse games. 
Registration for the events is open until the event starts! So, sign up here before it's too late! 
https://docs.google.com/forms/d/e/1FAIpQLSfxMVx8i9BgvY7vtam8q0pw-TFCvna2qQq9ZoRHa_U9_Hv8aQ/viewform
I plan to be playing in the event and hanging out with players all weekend long on Discord. I will also be discussing Monsterpocalypse monster design and development, so if you want to get the inside scoop on all things MonPoc, come hang out with us this weekend! Hope to see you there! 
The post Kaiju Classic Online appeared first on Privateer Press.