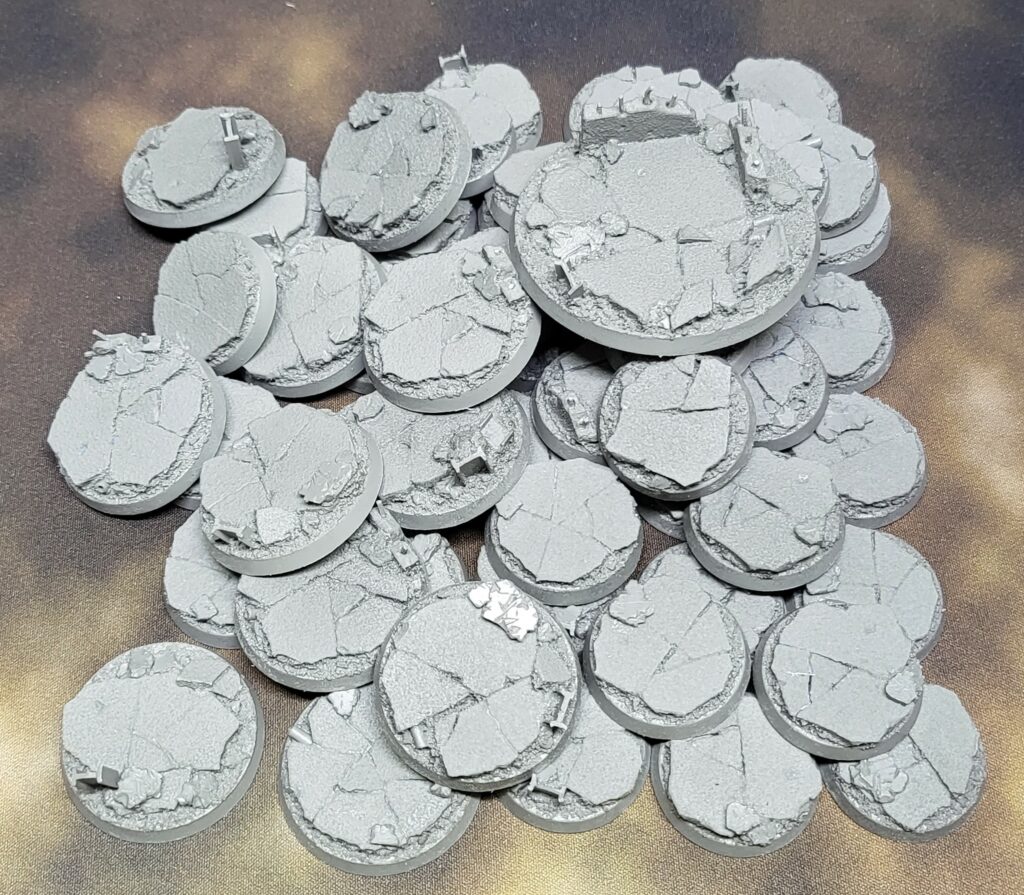 Horus Heresy Age of Darkness Bundles, Siege Works, Cursed Cathedral, & Titanicus Trench Line Releases
Horus Heresy Age of Darkness Bundles, Siege Works, Cursed Cathedral, & Titanicus Trench Line Releases
---
Horus Heresy Age of Darkness Bundles
Elrik's Hobbies is excited to release our Horus Heresy bundles compatible with the Horus Heresy Age of Darkness box set from Games Workshop.  During the Horus Heresy, the Siege on Terra was one of the largest events to ever effect mankind with Siege Works (our newest base line) encapsulating the sheer ruin realized during this event.  Order now to put your models on the table even faster.  Get all the bases you need for this box set in one purchase.
You can find these bundles at the following link:  Horus Heresy Bundles
Our Horus Heresy Age of Darkness bundles include City Ruins, Cursed Cathedral, Fractured Pavement, Imperial Walkway, Industrial Ruins, Lava, Scorched Earth, Shattered Terrace, and Slate.
Siege Works
Additionally, we have separate Siege Works sets in 32mm, 40mm, 60mm and 80mm and will complete all remaining base sizes over the next six to eight weeks. Have a legion worth of troops? We have you covered.
You can find the new Siege Works line at the following link:  Siege Works Bases
Cursed Cathedral
Finally – our full Cursed Cathedral line is available.  The path to the Cursed Cathedral is laced with peril. In 40K – Bring the purifying flame with your Adeptus Sororitas, Grey Knights and Inquisitors. For Age of Sigmar, the Soul Blight Gravelords, Night Haunt, Flesh Eater Court and Legions of Nagash will bring your enemies into the crypt.
You can find the new Cursed Cathedral line at the following link:  Cursed Cathedral
Titanicus Trench Line
Keep an eye out over the next two weeks.  We will have sneak peaks of our new Titanicus Trench Line on Elrik's Hobbies Facebook and Instagram.  We will have bases for all of your titans in a prepared trench line.