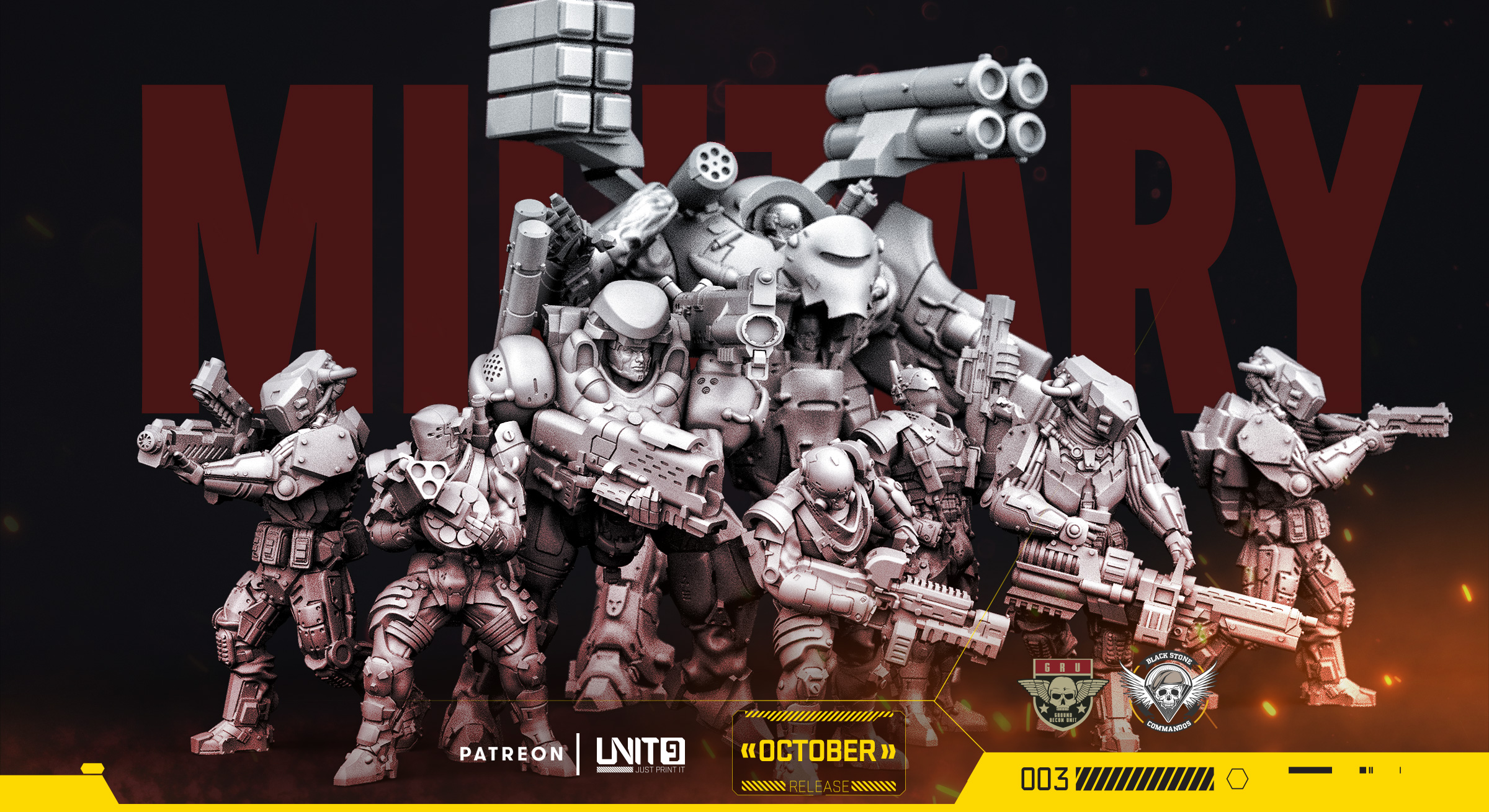 Good news travels fast. Another month behind us, which means new miniatures, new characters are ready for action in the cyberpunk world. We are proud to present a completely new set of miniatures, including two large models – GRU Suppressor manned by two operators and MTS or Manned Tank Suit. The models are just amazing and full of details.
Maybe a short introduction to begin with.
+++++++++++++++++
Immediately after corporate wars, army representatives drew attention to the fact that in today's world of hybrid wars, light scout units require heavier support than before.
'Quick, mobile units, with the ability to adapt to any conditions and react to any kind of danger are absolutely essential if you want to gain a local advantage, which you can then use at a strategic level' – says Colonel Robert Clark
Decisions were made instantaneously, the tenders were in full swing and the results were not long in coming. Private companies queued up for government orders, unit training programs were adapted to the requirements of new equipment, new tactics were developed. The military personnel was just waiting for the opportunity to put their new toys into practice. This is how the GRU units – Ground Recon Units were formed.
Join us on www.patreon.com/unit9
UNIT9