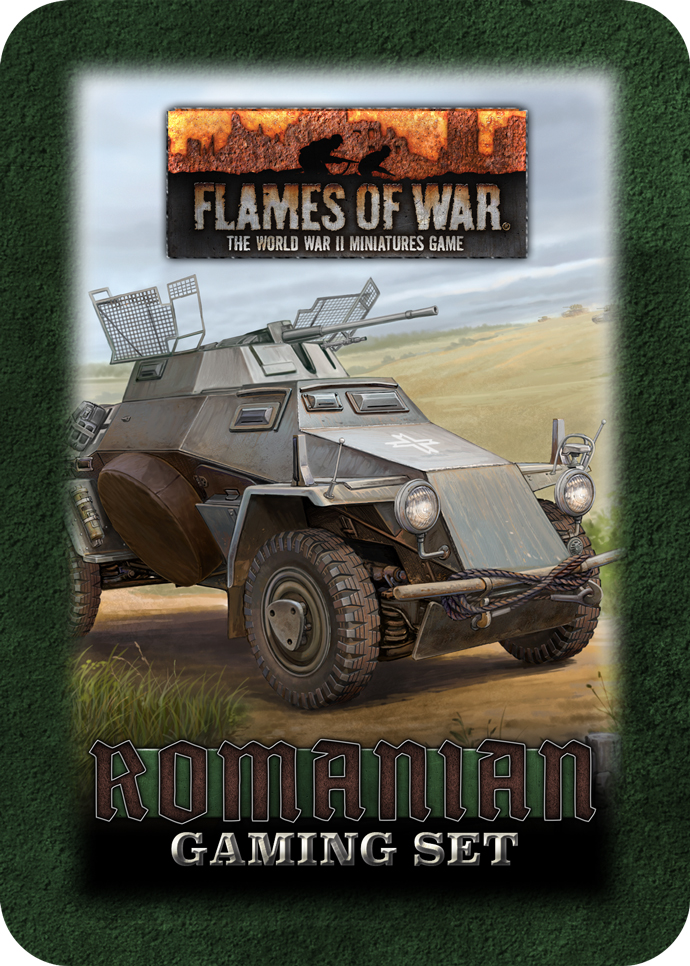 Flames Of War – Romanian Gaming Aids Releases
Flames Of War – Romanian Gaming Aids Releases
---
Romanian Gaming Set (TD043)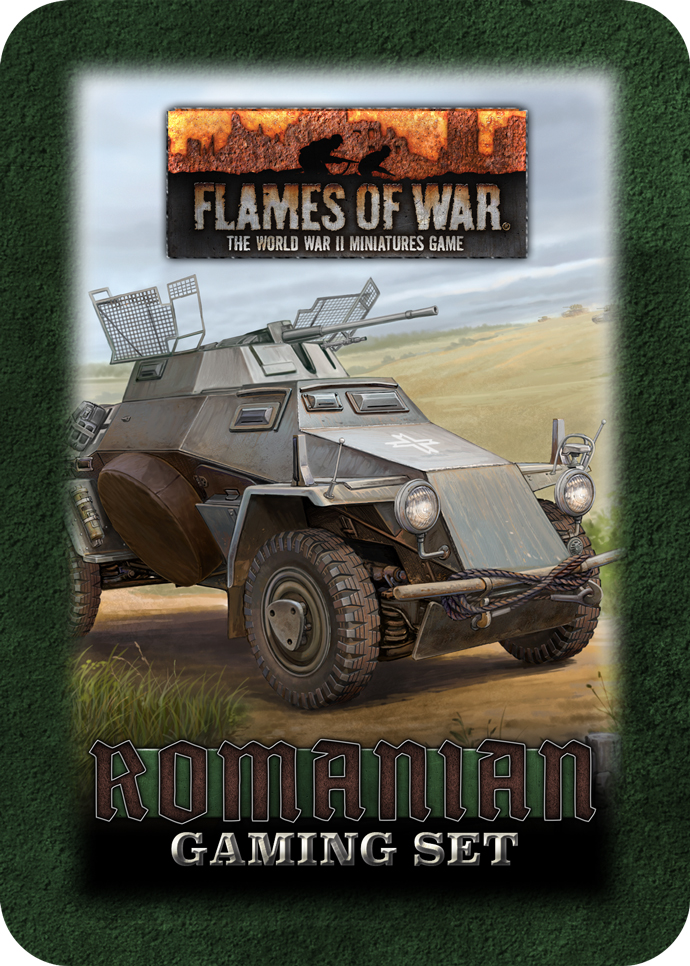 Even though they are toy soldiers, your troops react to heavy fire like real soldiers. Sometimes they get pinned down or bail out of their tanks. They can dig foxholes for protection or go to ground, hiding from the enemy. Tokens help you keep track of the state of your troops. The Romanian Gaming Set contains 20 gaming tokens, 16 Dice and two Objective tokens all inside a collectable themed tin.
Bagration: Romanian Command Cards (FW269RC)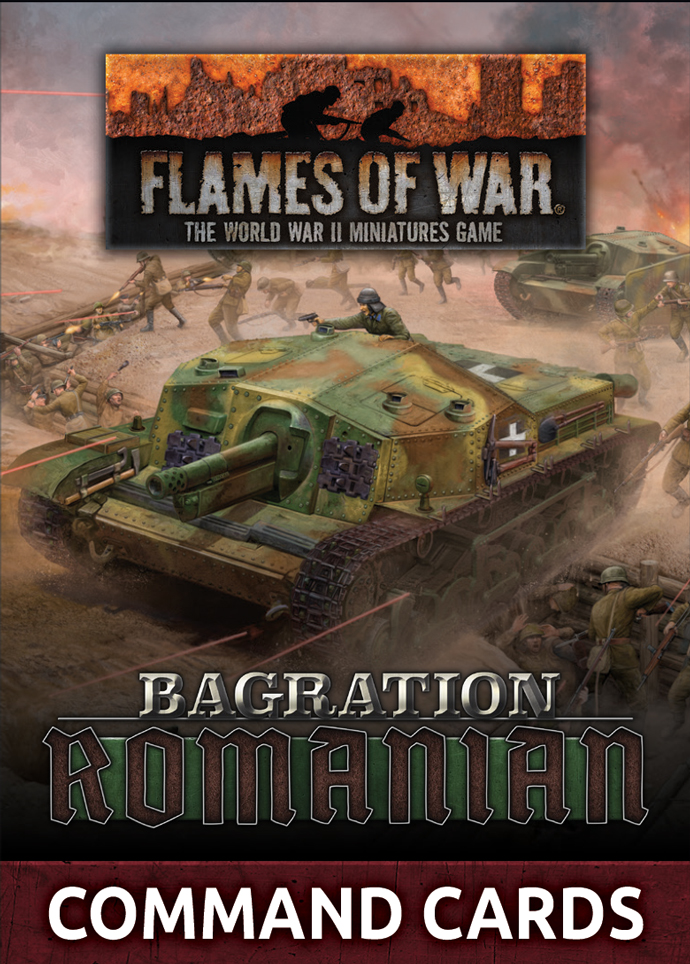 Command Cards allow Flames Of War generals to field iconic warriors, build new types of units, field new types of equipment, enhance your commander's capabilities, and bring new tactics and stratagems to the battlefield.
Bagration: Romanian Unit Cards (FW269RU)
For a limited time only boxes of Unit Cards will be available for each Flames Of War Late War book. The packs will contain one of each Unit Card that relates to their book. The packs have been designed to assist existing players that have already bought our miniatures and built their armies under previous editions and want cards to help transition to V4.