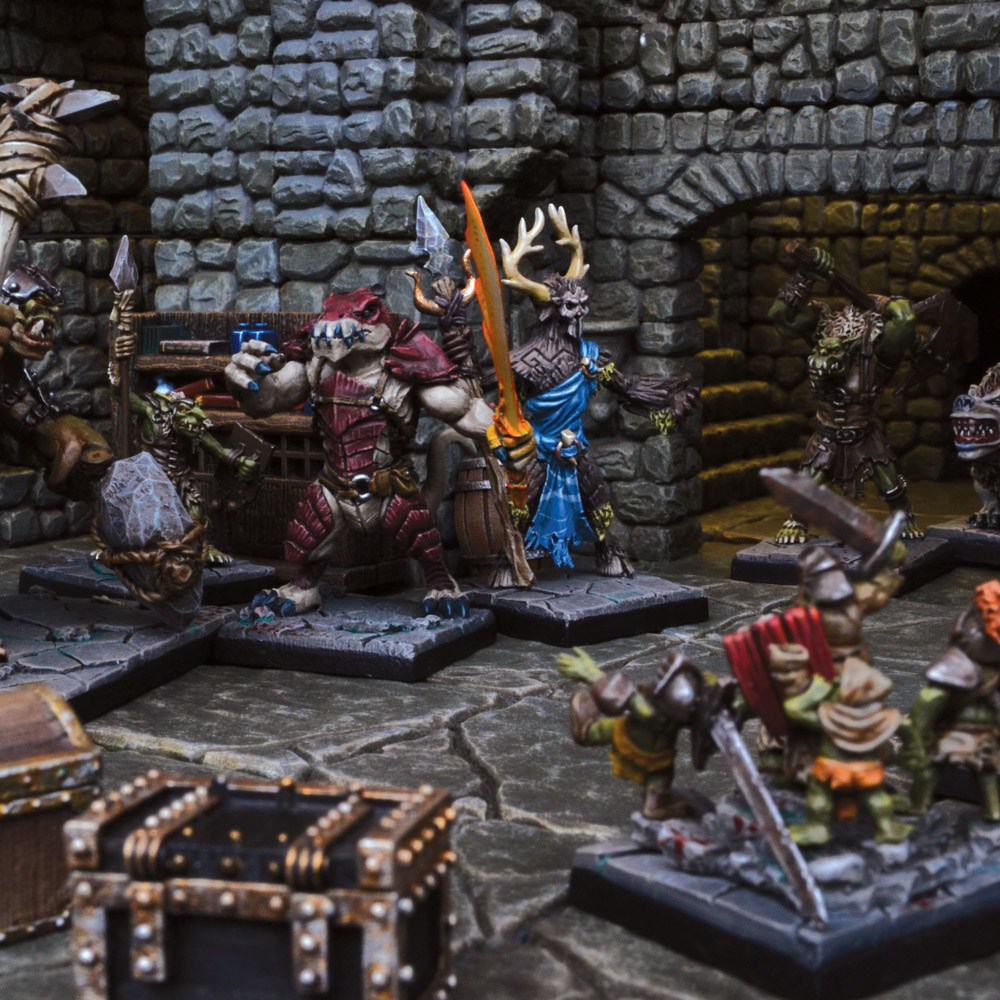 Dungeon Saga: The Warlord of Galahir
Dungeon Saga: The Warlord of Galahir
---
You no longer need to be green with envy – the Warlord of Galahir is in stores now and available to purchase from our website, too. On top of this, you can also pick up the Legendary Heroes of Galahir and the Green Rage Miniatures Set to add to your adventures!
If that's not enough, Dungeon Saga: the Dwarf King's Quest, The Adventurer's Companion and the Return of Valandor are also back in stock to purchase and be shipped out to our retailers! Get them while they're hot!
Between the core game and all of these expansions, you'll have hours of adventuring to get through – from the ruins of Dolgarth, to the Orc-infested Penn-Scarr, your heroes will face Skeletons, Trolls, Orcs, Zombies and even ancient gods as they become legends in their own right.
Your next adventure is just around the corner – where will you start?
---
Dungeon Saga: The Warlord of Galahir is available now! You can find the whole Dungeon Saga Range on our website, or in all good hobby retailers.
The post Dungeon Saga: The Warlord of Galahir appeared first on Mantic Blog.