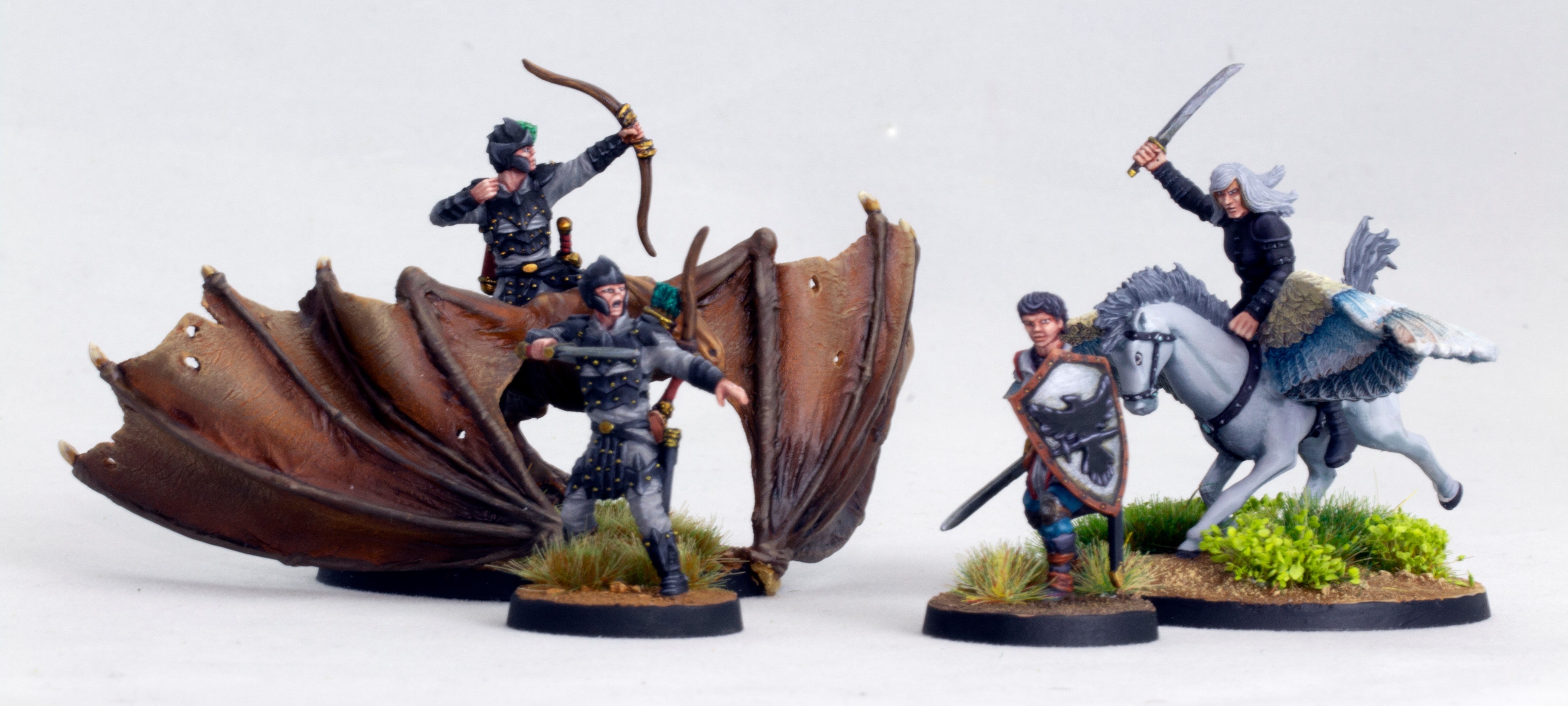 DGS Announces Adeptigone Sale
With Adepticon gone so is the chance to hang out with all of you and talk about our cool game and figures!  Adepticon was going to be a fantastic opportunity to meet all of our wonderful players and host our largest Tournament ever.  In lieu of Adepticon, we have a sale going through March 30th that will help take away some of those Adeptigone Blues.  Head to the webstore, fill your cart with Freeblades goodies, and use the code AVALANCHE at checkout to receive 20% off an order of $30 dollars or more.  This includes all of our hot new releases which we put up a week early just for this occasion!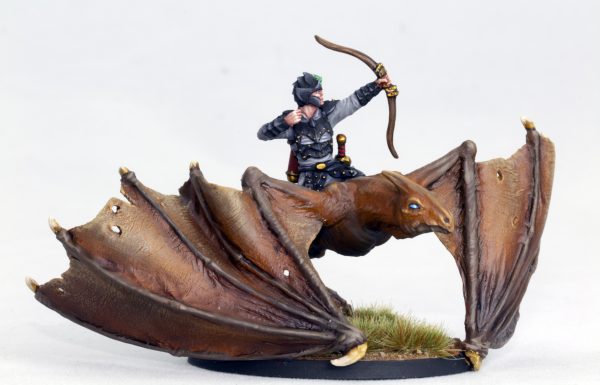 The Falkaaran Perakkir
When the Tribes that would become the Falkaaran first poured over the Moonshadow Mountains and defeated the Traazorite Empire, a brilliant raid captured an eyrie high in the mountains that contained a wing of Traazorite Daklos.  These Wyverns have been bred and utilized to this day by the Falkaaran, who call them Perakkir.  They are used in a scouting role, and have both melee and ranged attacks.  Even better, The Traazorite Daklos Ravager and Falkaaran Perakkir can trade riders!  Both riders fit on either creature, allowing you to differentiate the wyverns in your Freeband.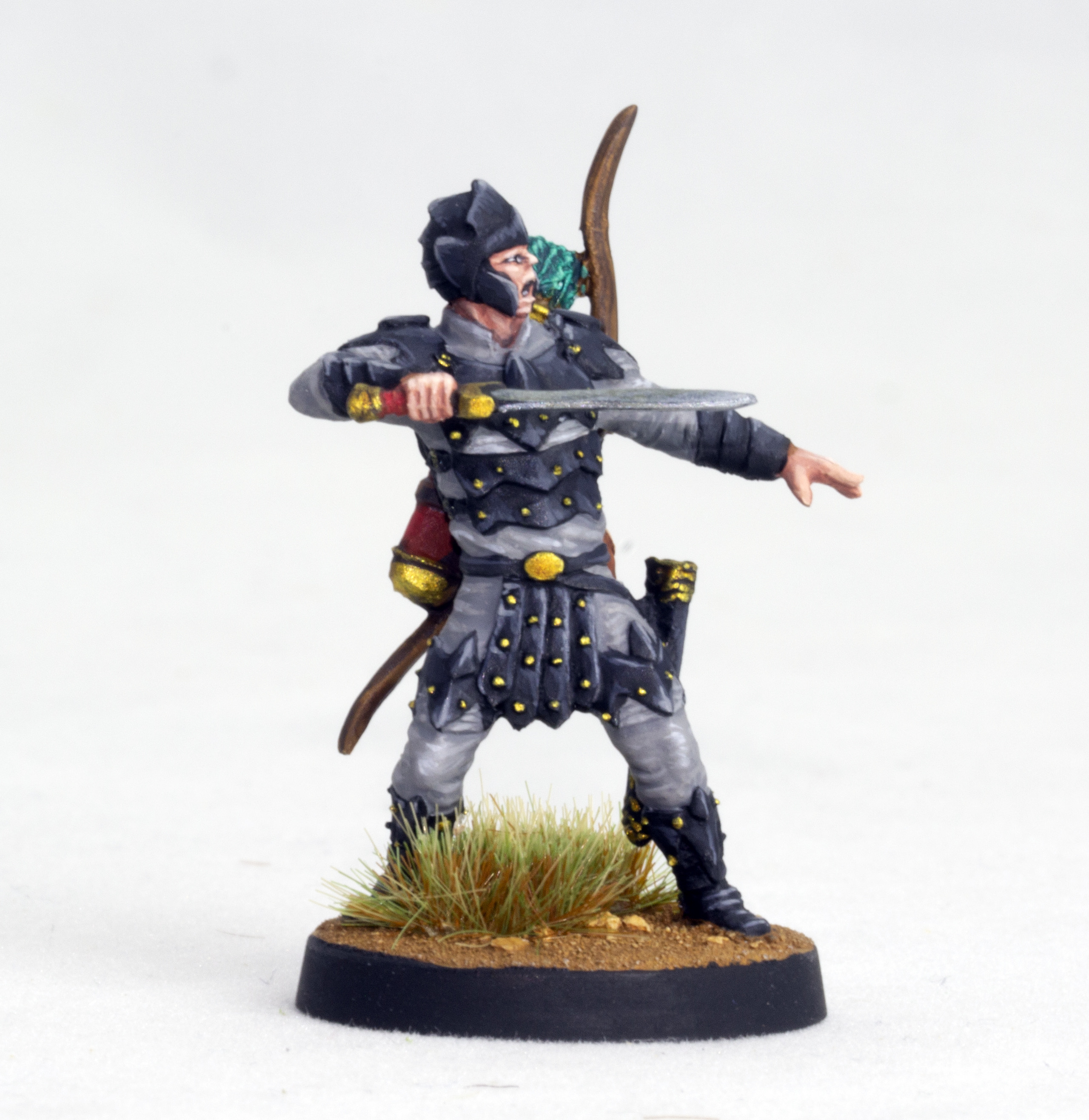 The Perakkir Scout
The scouts that ride the Perakkir don't always have their mounts for every mission.  The Perakkir Scout can act as a dismounted figure during gameplay or can be used with the Perakkir Scout stats on their own!  Notice that their armour mimics that of the Traazorite Ravager. They still retain the Sakhazet that the Traazorite are so well known for.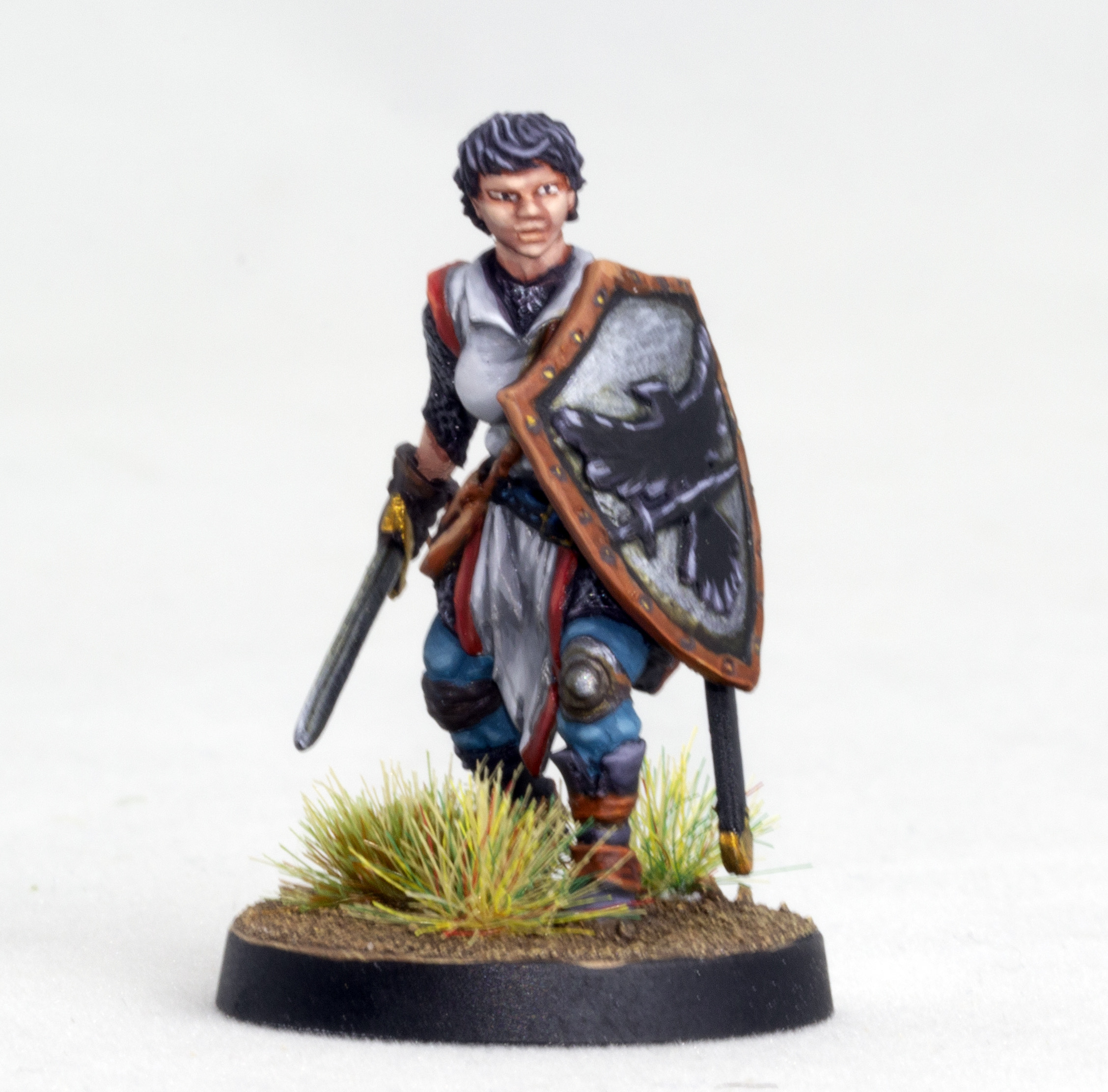 The Ravenblade
The Ravenblades are one of the most renown mercenary companies in Faelon.  They have been around since the First War, and are always led into battle by a woman.  Today, the Ravenblade are much sought after and lend troops to many different nations.  They always keep a cadre of able women warriors to assume the mantle of leadership should the need arise.  The Ravenblade can be built with a helmet or without, allowing your model to be the Leader version:  The Ravenblade, or the hero version:  The Ravenblade Soldier.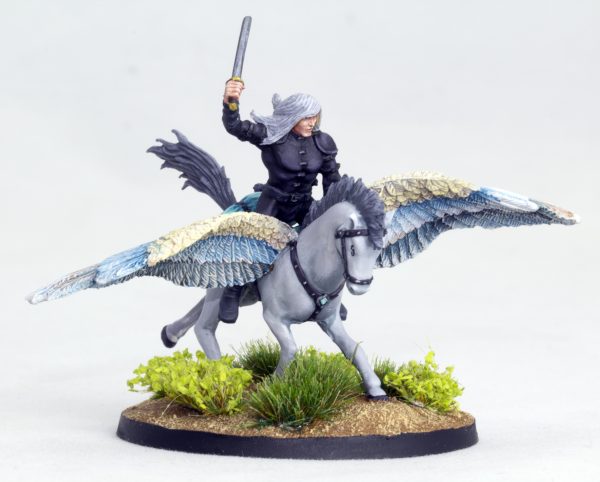 The Trilian Talsytar
The Winged Talsytar had remained a well kept secret from the rest of Faelon until the start of the Brightsword War.  In a time of desperate need, they revealed their mounts weren't what they seemed.  The Talsytar gives the Trilian player even more flexibility and speed, something that the Bladerider and Bladerider First have already brought to the table.