The first miniature for our newest faction, a new 100 Kingdoms character, a fiery collaboration and wave 2 army support packs close this month with a bang!
The W'adrhŭn Scion Preview Edition!


We know you can't wait for the W'adrhŭn and, well, we can't wait to bring them to you. So we decided to give a preview a month in advance!
Now available a limited edition preview edition of the Scion of Conquest!
Box Contents
●    1 Resin Character Miniature
●    1 Infantry Plastic Base
Scale 38mm
The Servite!


The Servite. Many forget that the strengths of the Orders are not limited to their warriors…
With their subtle guidance and support, even the Militia become a forced to be reckoned with, adding +1 to their March and Resolve!
Box Contents
●    1 Resin Command Upgrade Miniature
●    1 Infantry Plastic Base
Scale 38mm
RAGE X FIRE!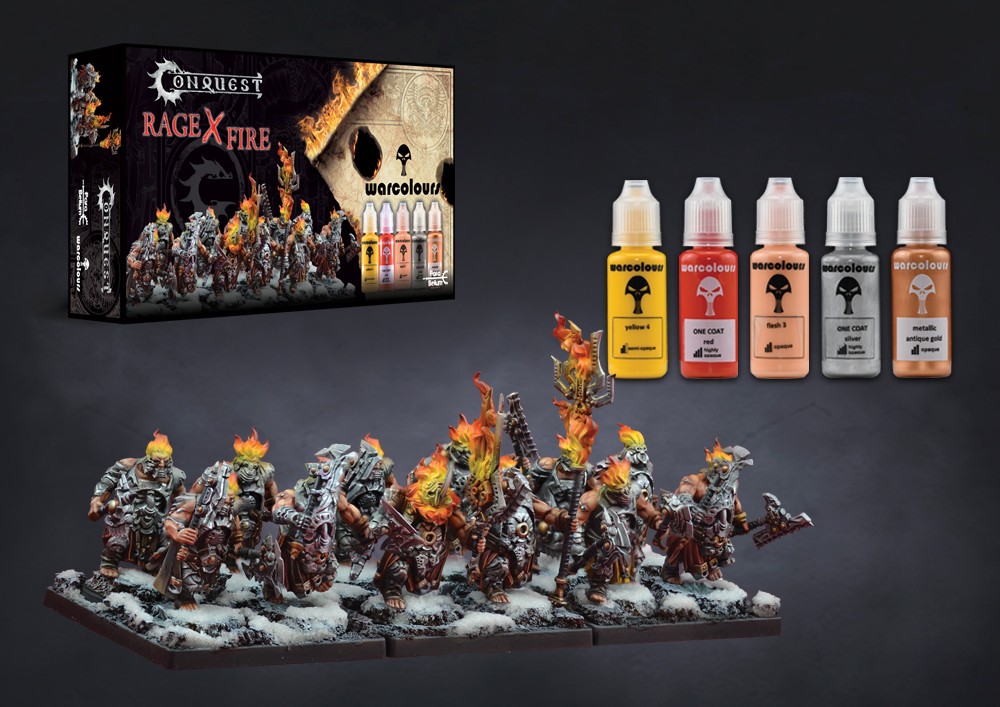 Warcolours paints and Conquest collaborated on a new look for the Dweghom Flame Berserkers. Rage X Fire brings a bright look using the high quality acrylic paint of Warcolours and the fine sculpting of Conquest together in a new boxed set.
These 12 Flame Berserkers are ready for action, especially after you paint them with the 5 specially chosen Warcolours paints included in this set.
The lead painter of Conquest and the team at Waarcolours chose colors that bring out the personality of this infantry.
Box Content
Contains 12 Plastic Miniatures (with the option of making 2 command models)
3 Plastic Infantry Stands
12 Bases
5, 20ml bottles
Metallic Antique Gold
Yellow 4
One Coat Silver
One Coat Red
Flesh 3
Army Support Packs Wave 2!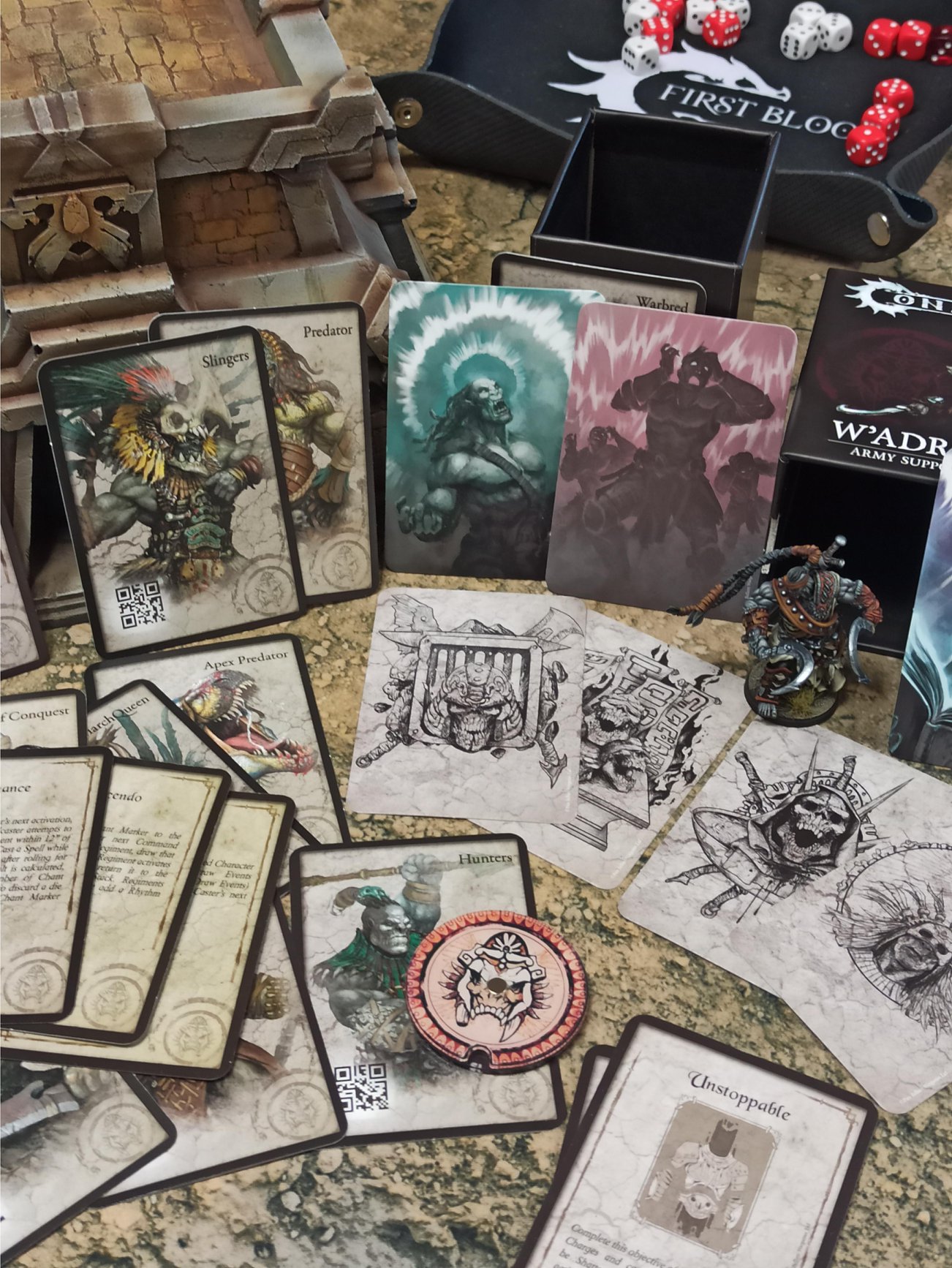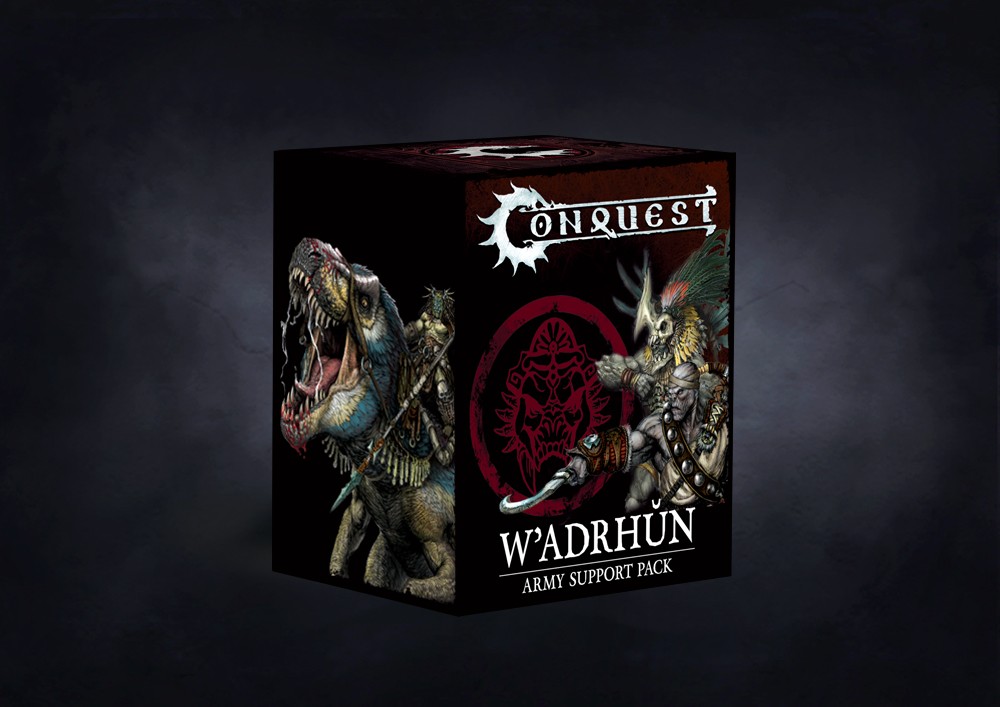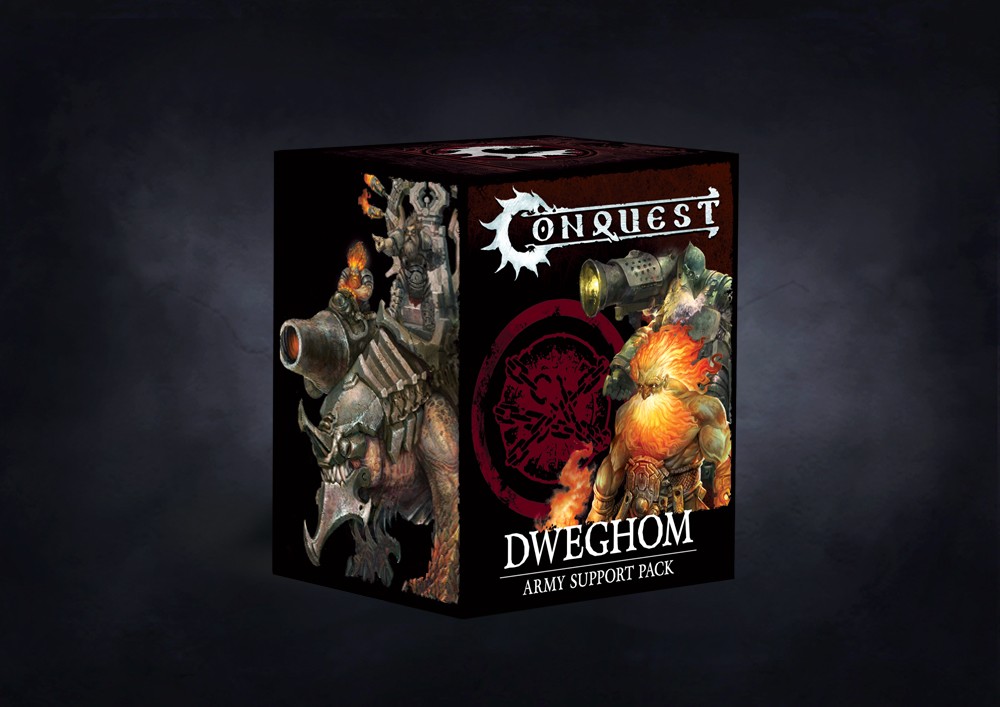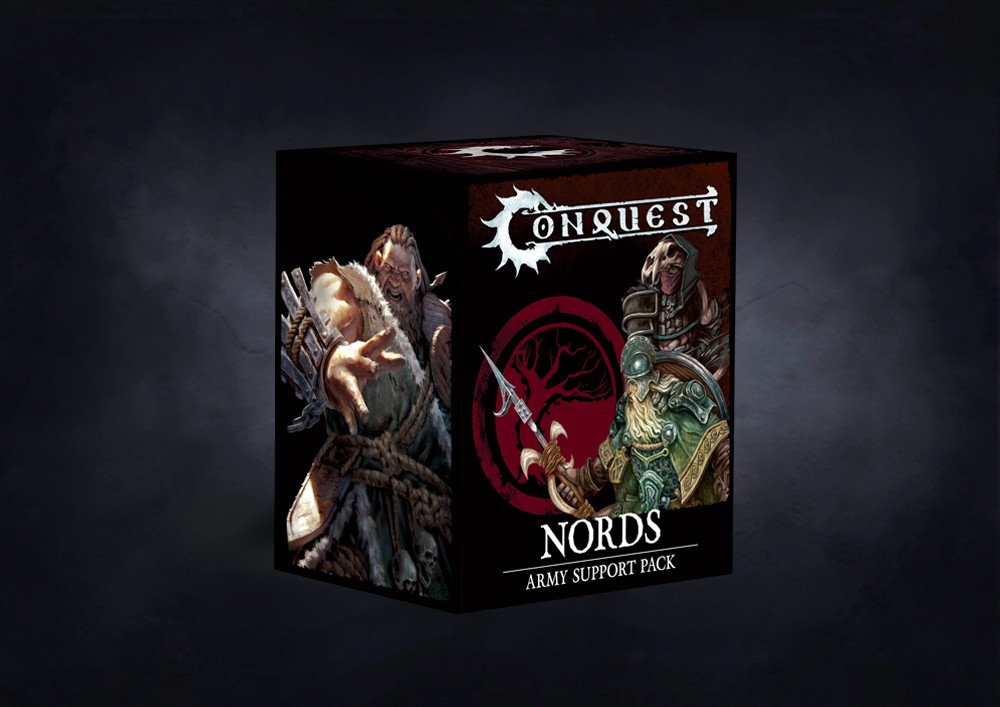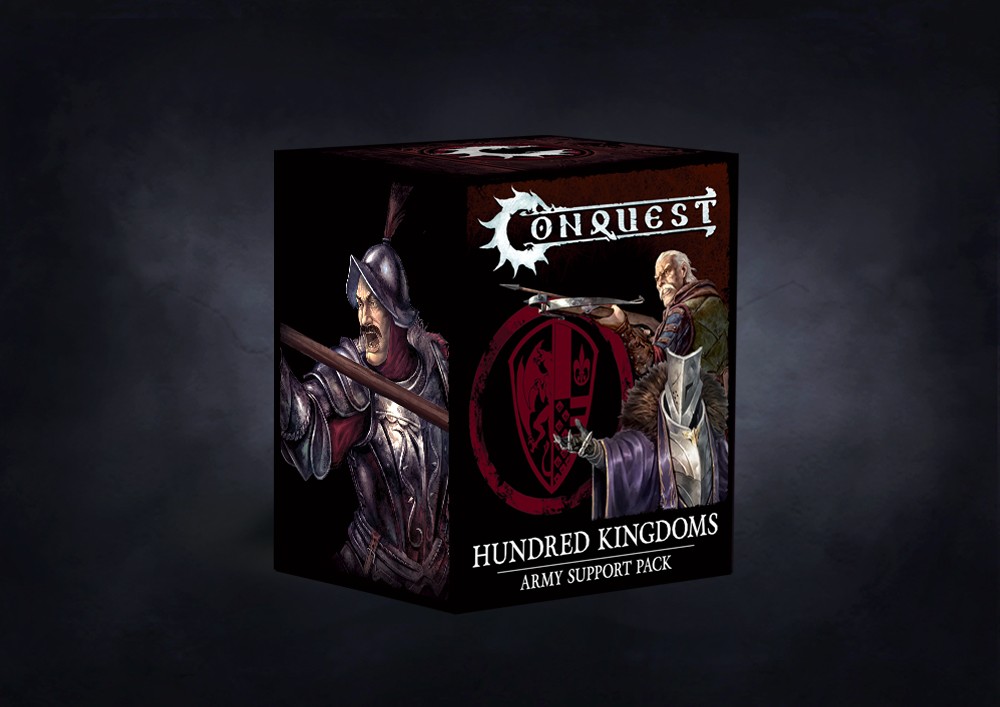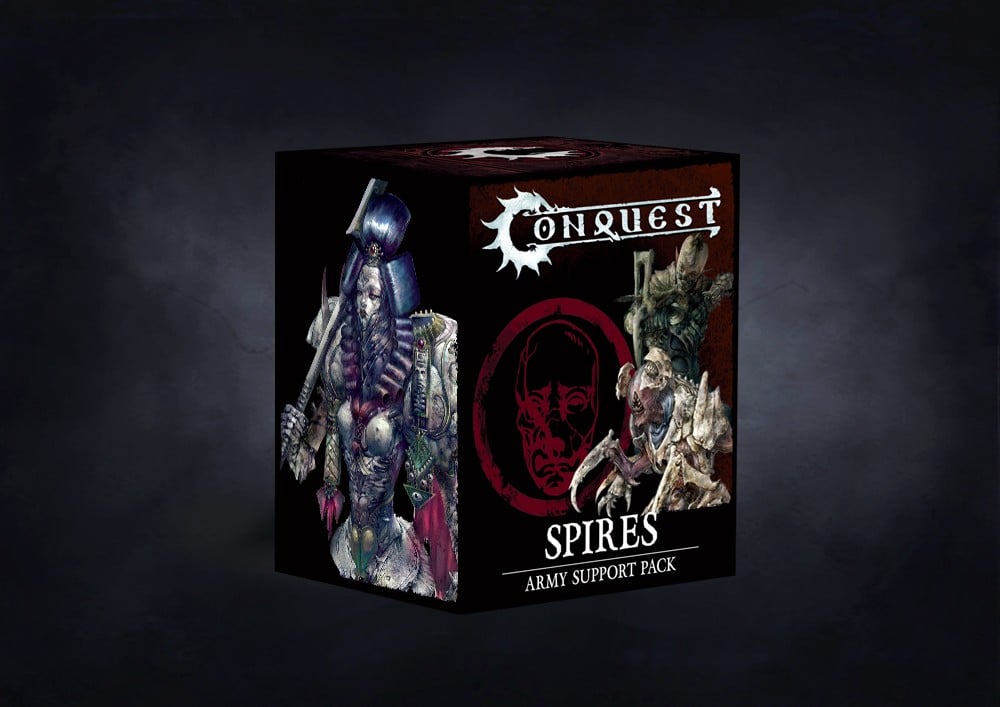 Wave 2 of the Army Support Packs are here! They include Secret Objectives as well as all new, individually illustrated, Spell Cards for each spell available to the casters of each faction to serve as memory aids and casting tokens.
All of these cards are contained within a beautifully illustrated and faction themed deck box to allow players to keep all of the cards needed to play Conquest in a single, easy to access container.