Conquest: Might of the Hundred Kingdoms
As the year closes, the Hundred Kingdoms charge into 2020 with a solid presence on the field. The two-player Core Box Set provides a very good start still, with the Steel Legion and extra characters completed the image of a mighty force. From the professional Men-at-Arms, to the mighty Household Knights, the Kingdoms prove to all the monsters out there that they are anything but defenseless!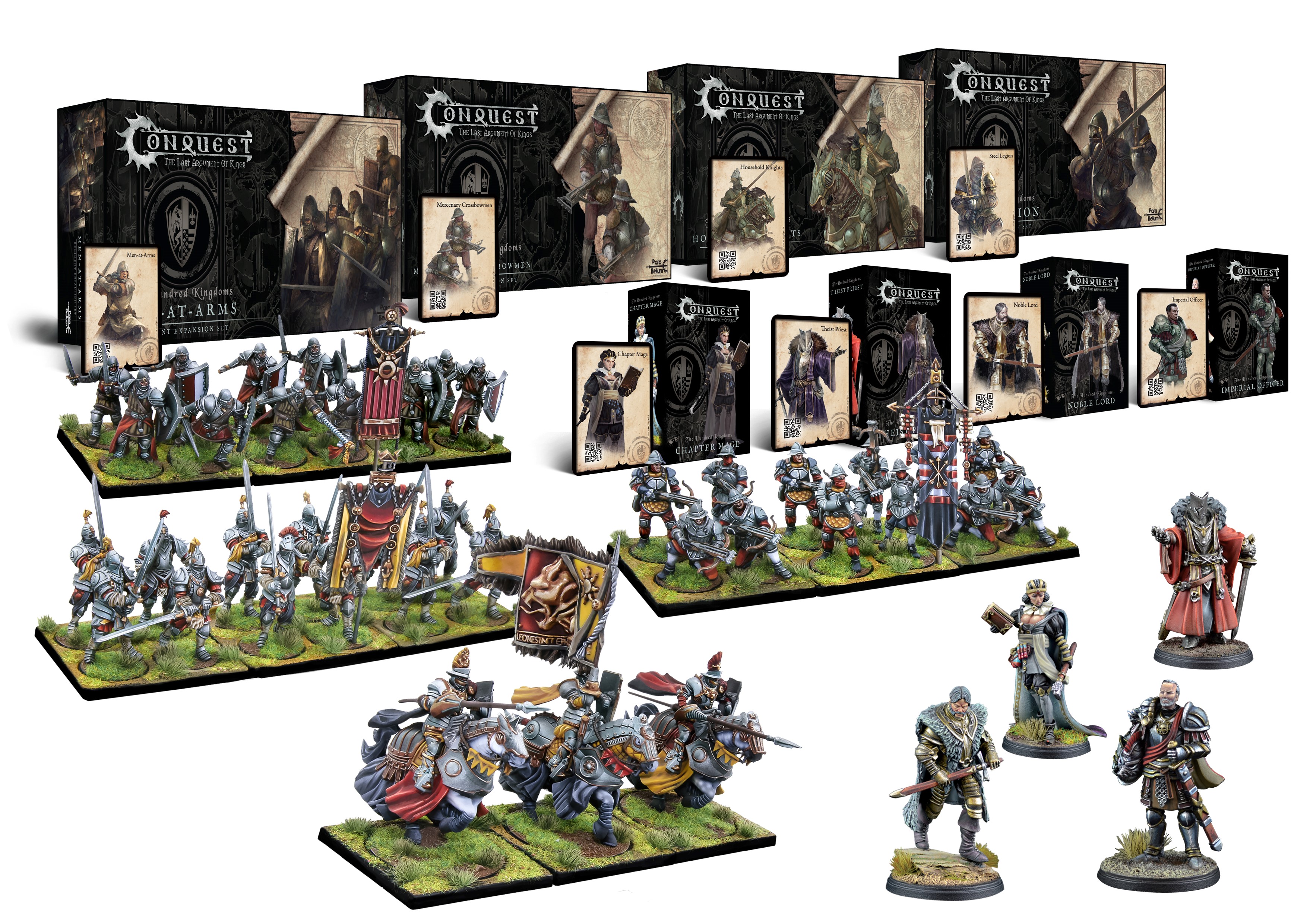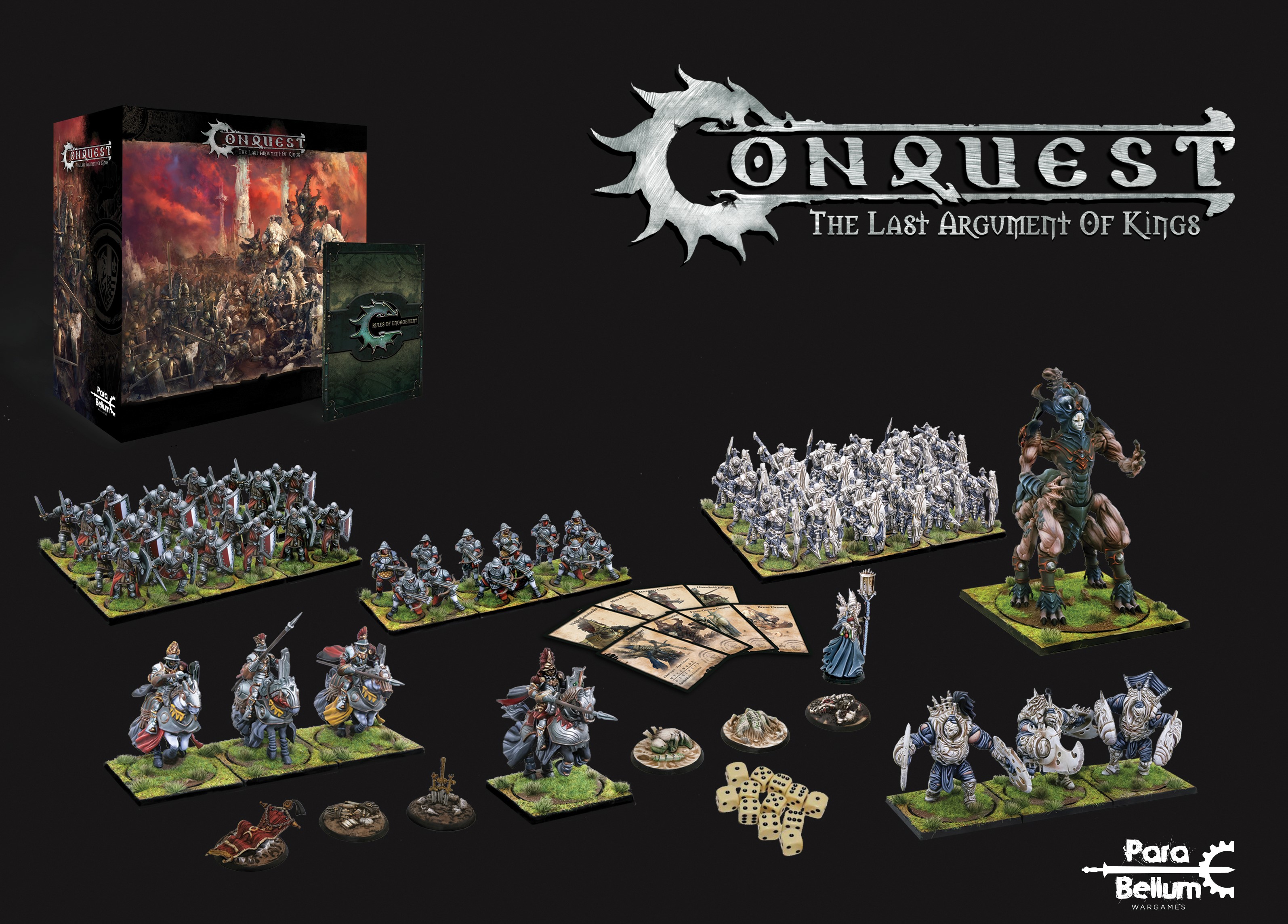 The Core Box contains 24 Men-at-Arms, 12 Mercenary Crossbowmen, 3 Household Knights and a Mounted Noble Lord, along with their respective Command Cards, bases and stands. For your Spires-enthusiast friends, it contains 24 Force-Grown Drones, 3 Brute Drones, 1 Abomination and a Pheromancer, always with their Command Cards, Bases and Stands included. 12 six-sided dice, 6 themed plastic objective markers and the Rulebook are also included in the box.
As individual expansions, including their Command Models, you can also find: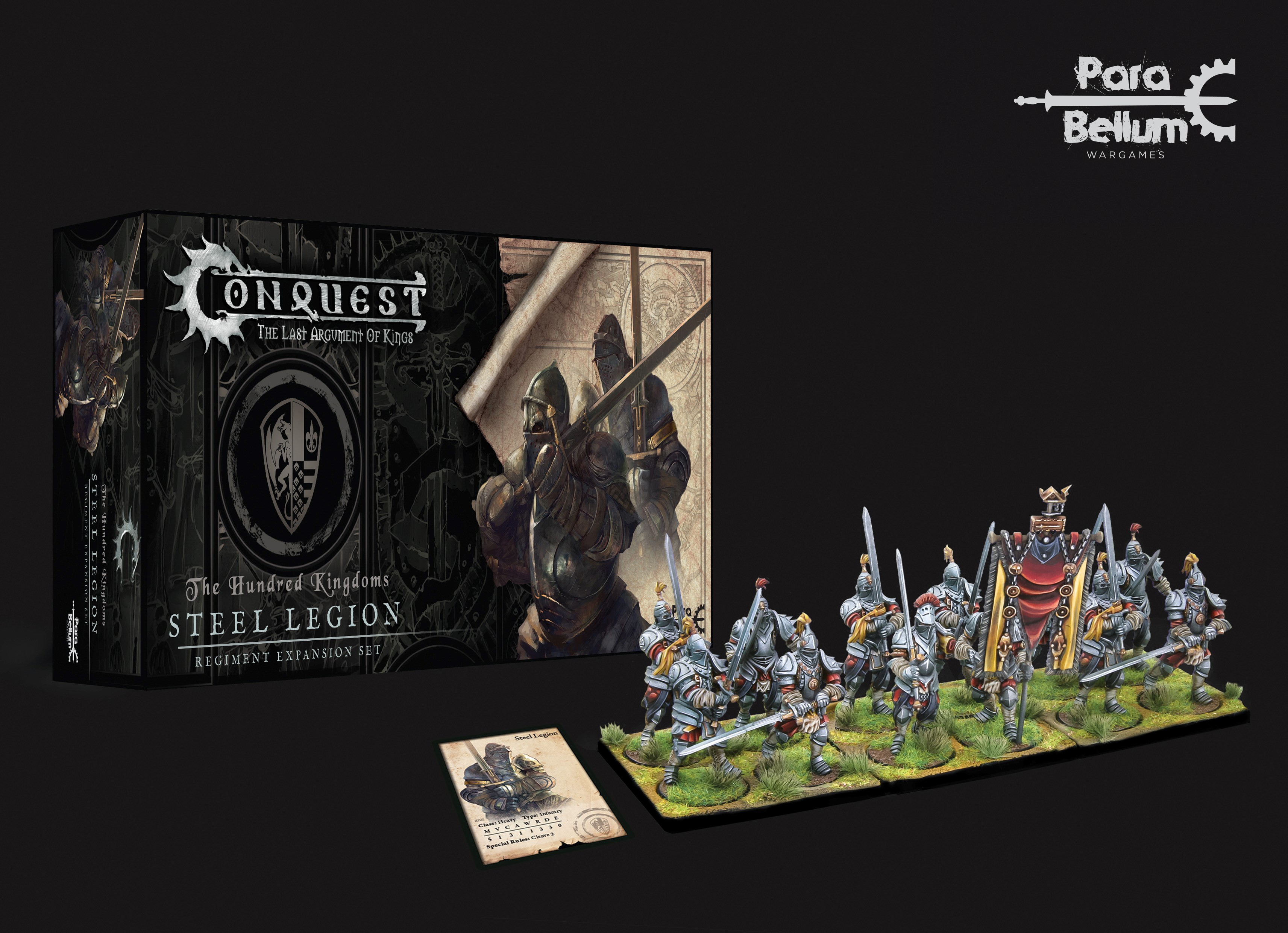 12 Steel Legion with the option to make two command models, 12 round bases, 3 infantry stands and 1 Command Card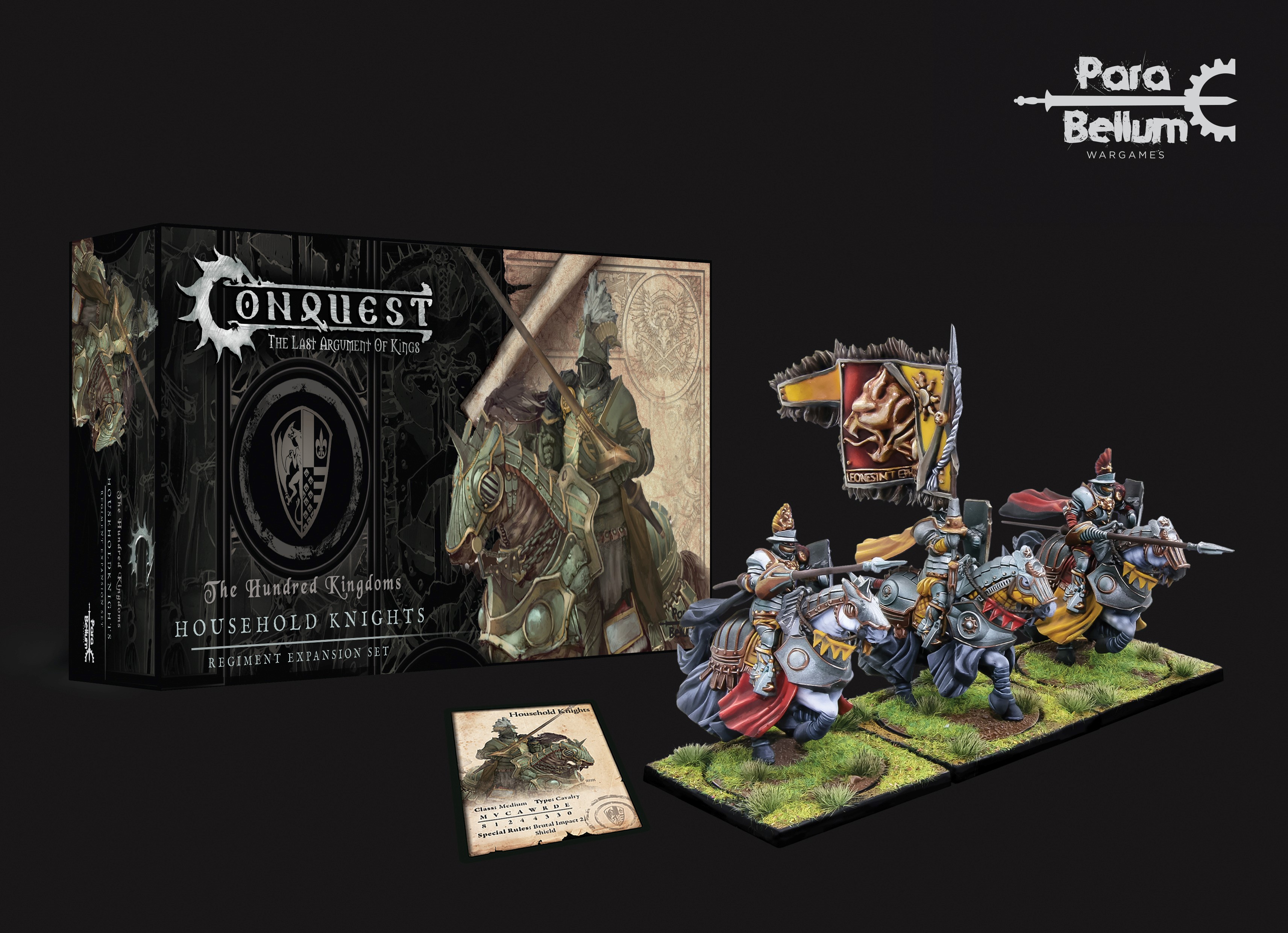 3 Household Knights with the option to make two command models, 3 round bases, 3 cavalry stands and 1 Command Card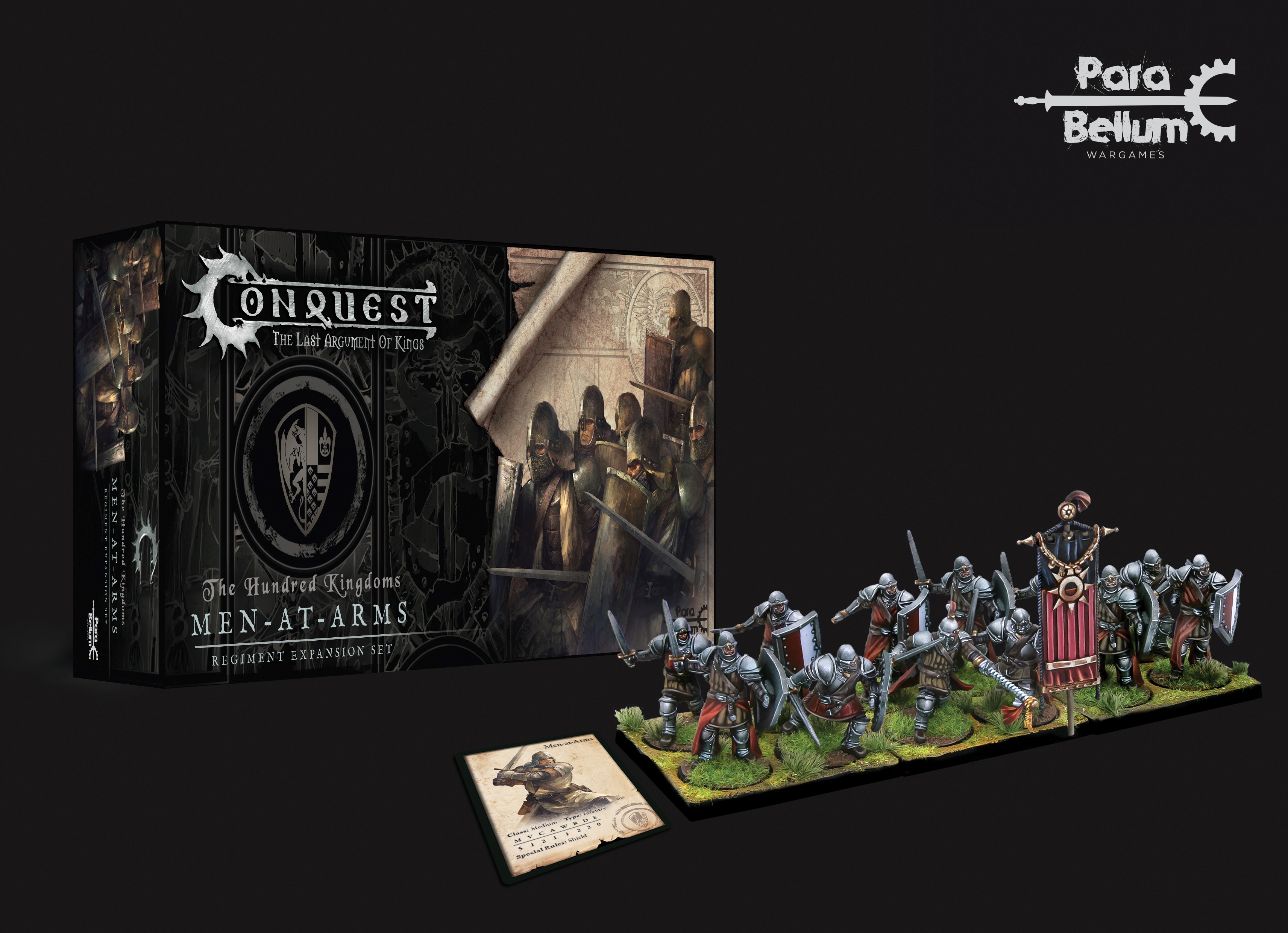 12 Men-at-Arms with the option to make two command models, 12 round bases, 3 infantry stands and 1 Command Card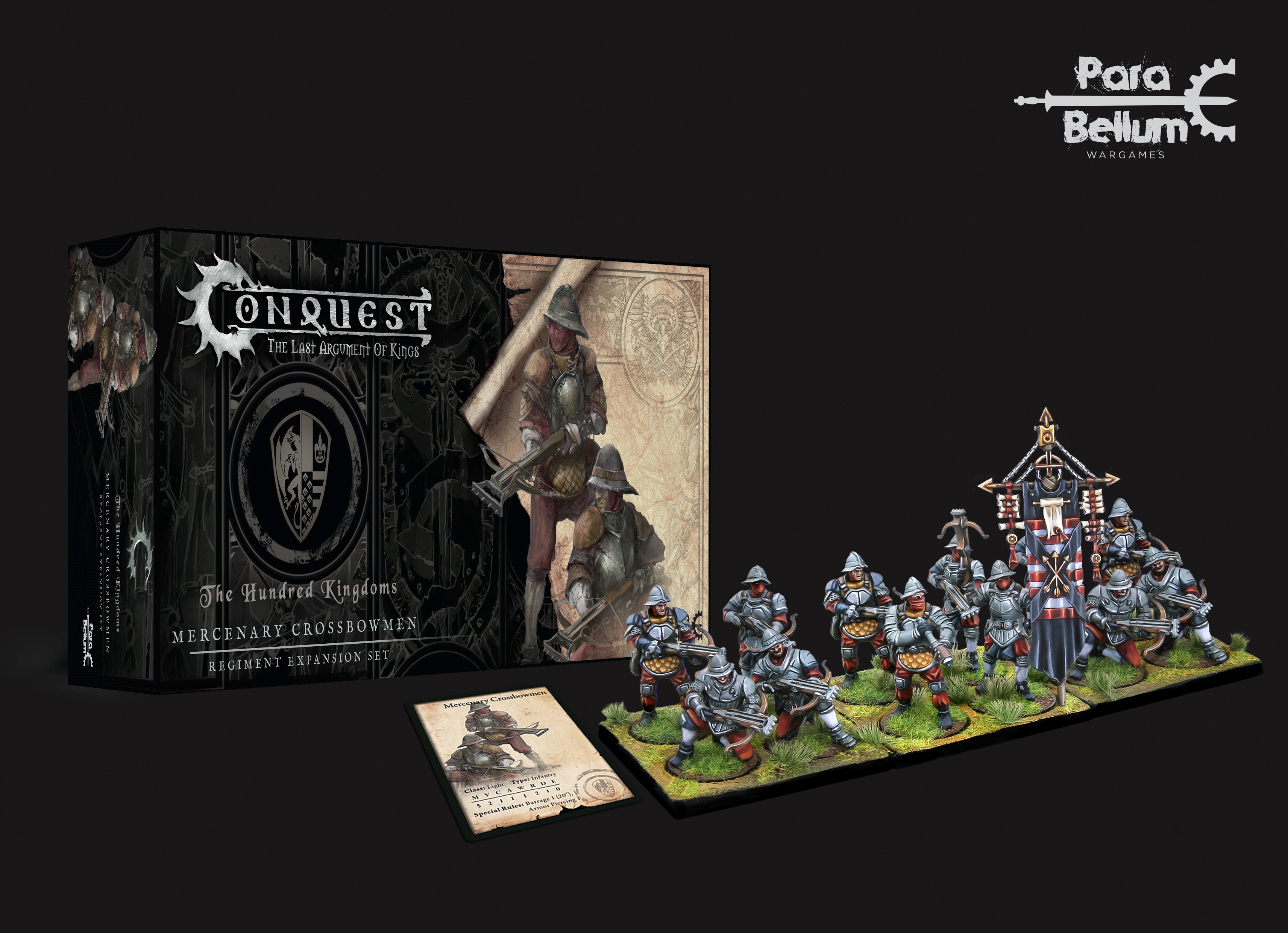 12 Mercenary Crossbowmen with the option to make two command models, 12 round bases, 3 infantry stands and 1 Command Card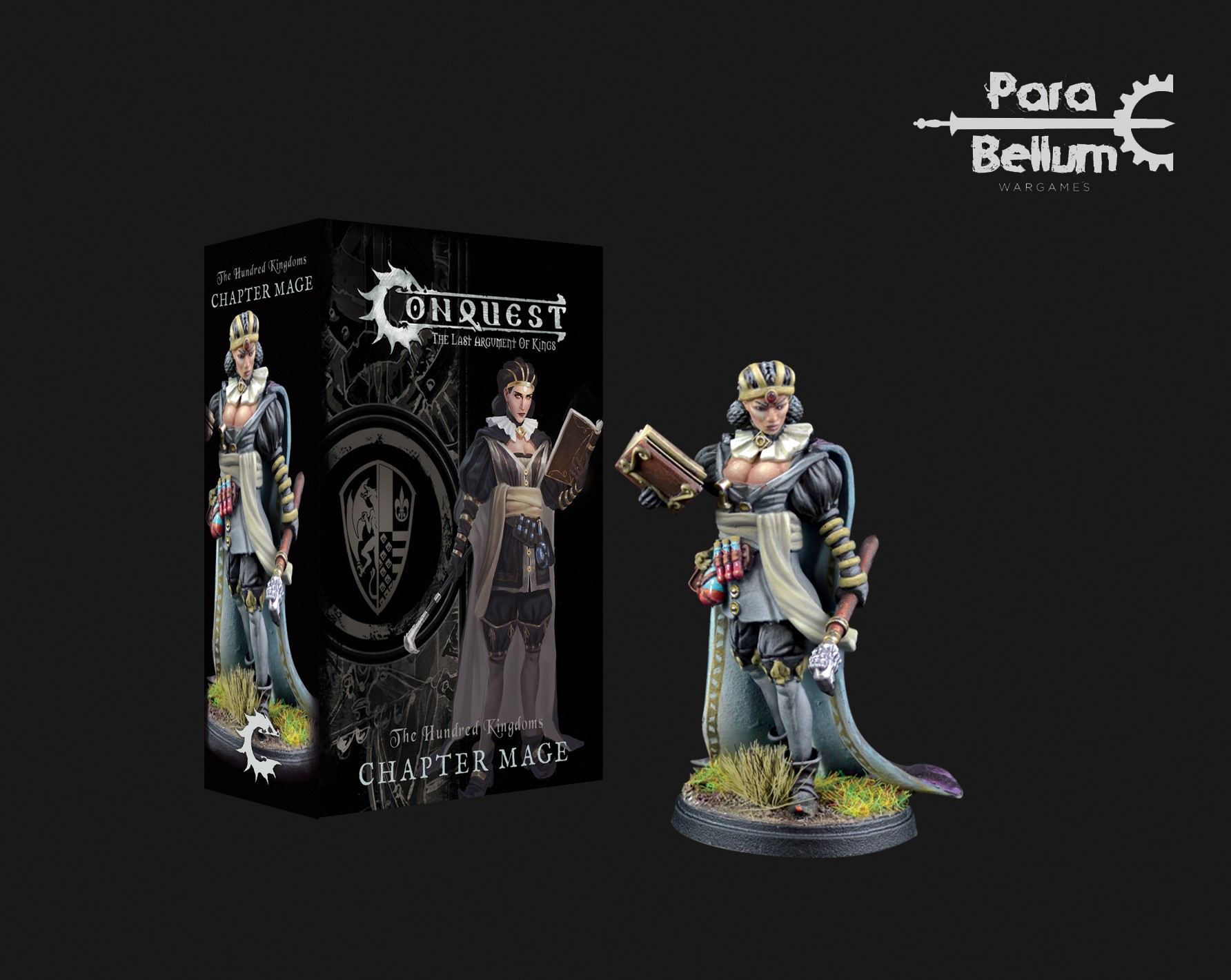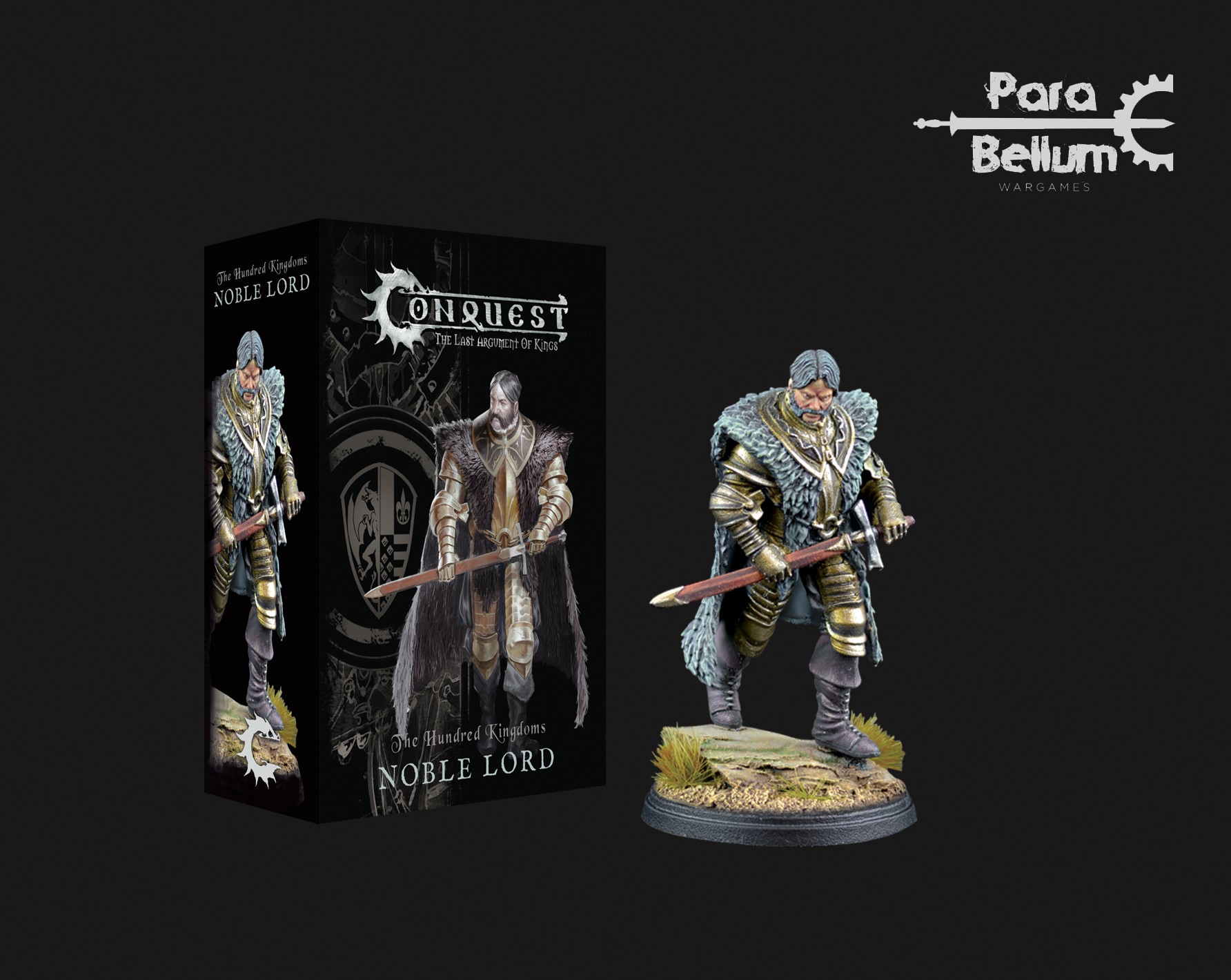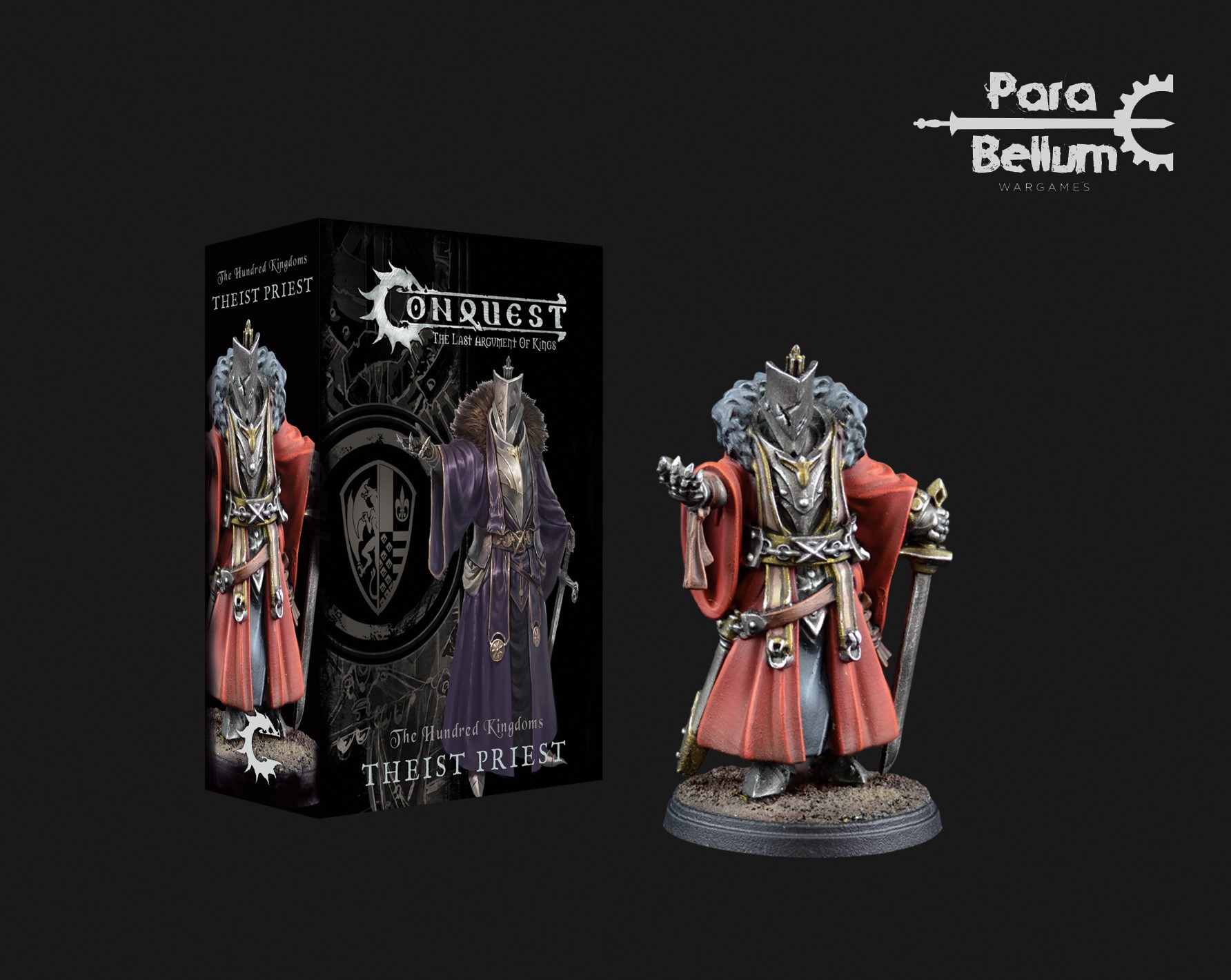 Each character box contains one resin miniature with a base and 1 Command Card
While the Command Cards of the Core Box Set has unit stats to help new players, the QR codes on the Command Cards of expansions are there to see the fully updated rules of the corresponding unit in Conquest's free Army Builder. If you want to find out more about the Hundred Kingdoms and each regiment and character, check out their lore here  https://www.para-bellum.com/conquest/100-kingdoms/
In the meantime, here's how each of these units scales: