New Conquest things are on their way to your friendly local gaming store TODAY! Conquest's February releases herald the debut of Para Bellum's Artisan Series, an exciting collaborative release with Turbo Dork, and a great boost to Nord forces with new releases!
Nords and more Nords!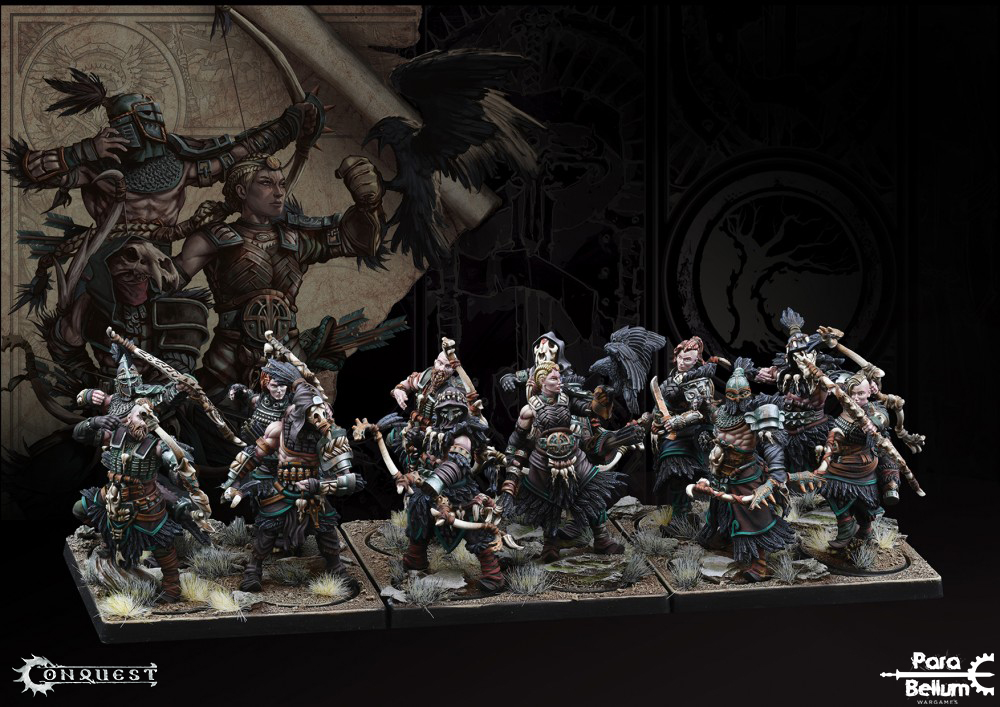 Conquest's first resin regiment release, the Bow Chosen are here with a SRP of 70 EUR/USD!
(Please note that pre orders to date have sold out the initial production quantity. New orders placed after this date will ship in mid to late March.)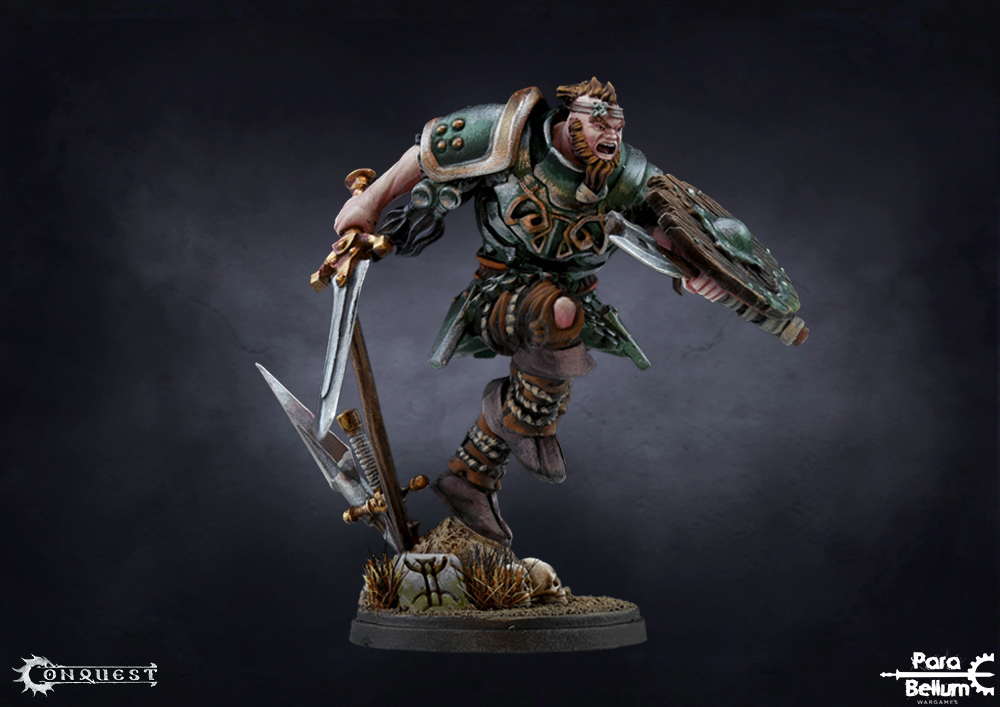 Get there faster, get there better, with improved charge for your regiment and better dueling capabilities for your character. And to top it all of? A ferocious mini for your army (SRP 20EUR/USD)
The Artisan Series Raegh/Exemplar dual kit (SRP 40EUR/USD) offers:
An entirely different miniature to the existing for the Dweghom Raegh.
An Exemplar Command Upgrade miniature as an alternate assembly option.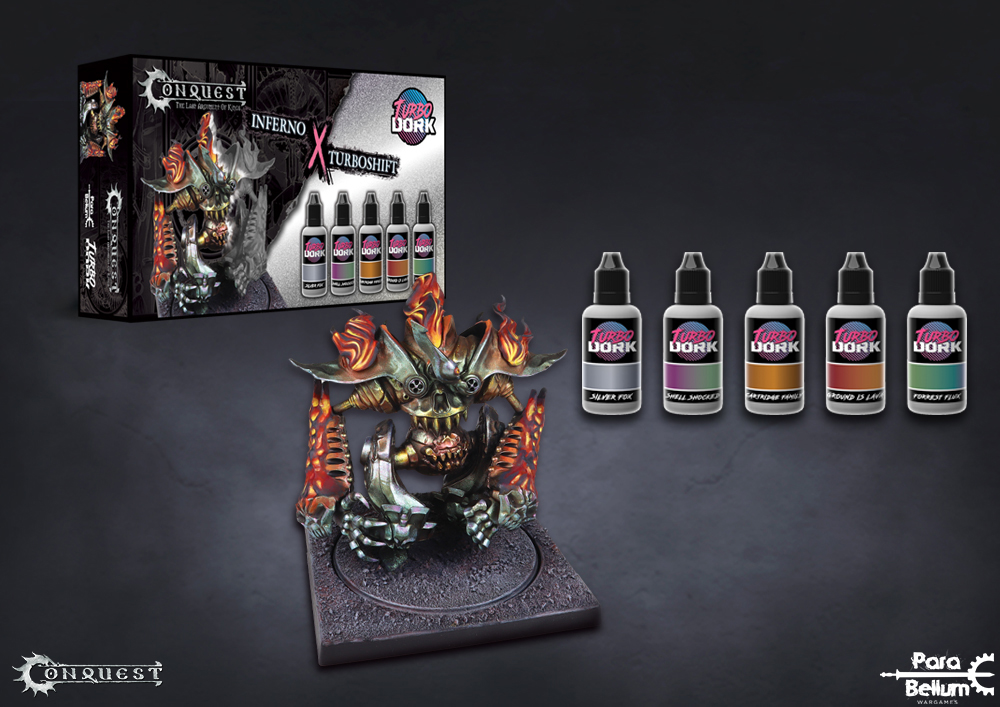 In an exciting collaboration, Para Bellum and Metallic Paints specialist, Turbo Dork, join forces and present "Inferno X Turboshift"! The box offers an Inferno Automata model along with 5 Turbo Dork colors, specially selected to cater the lore and feel of the unit. The steel and stone bodies of the Inferno Automata encase a raging furnace that burns the smoldering remains of a primordial beast and Turbo Dorks metallic colors offer the perfect medium to showcase this "metal alive" feel!
With a SRP of 49 EUR/USD, the "Inferno X Turboshift" box contains:
1 x Inferno Automata plastic model
5 selected Turbo Dork colors to best paint the model, namely:
Silver Fox
Shell Shocked
Cartridge Family
Ground Is Lava
Forrest Flux