Yes, December is already here! Before you know it Santa will be squeezing down the chimney to deposit oodles of lovely models onto your painting desk, at least he will if you or your loved ones order asap! To guarantee your Warlord hobby needs will be fulfilled and dispatched in time for Christmas here are your festive Christmas Post ordering deadlines:
The dates given below are the dates Royal Mail have given us for parcel delivery by 24th December. You can, of course, order after these dates but you may not receive your goodies by the Big Day!
Christmas Post Standard Shipping (+ Airmail)
Wednesday 4th December Africa, Asia, Caribbean, Central and South America, Far and Middle East,
Thursday 5th December Cyprus, Malta
Friday 6th December Eastern Europe (except Czech Republic, Poland and Slovakia), Australia, Greece, New Zealand and Turkey
Monday 9th December Canada, Czech Republic, Finland, Italy, Poland, Sweden, USA
Wednesday 11th December Austria, Denmark, Germany, Iceland, Netherlands, Norway, Portugal, Slovakia, Spain, Switzerland
Friday 13th December Belgium, France, Ireland, Luxembourg
Monday 16th December UK
Please note that delivery dates are based on estimates from our shipping carriers, and are not guaranteed. Due to the high volume of packages shipped during the holidays, we suggest you order as early as possible.
If you're in doubt as to whether you still have time to order – please send us an email to [email protected] and we will advise you on the available options.

Please note:
*Dates may be subject to change and are dependent on public holidays and depot operations in the destination country.
*Delivery times are not guaranteed.
*Deliveries to non-EU countries are subject to customs clearance. Delays in customs may occur.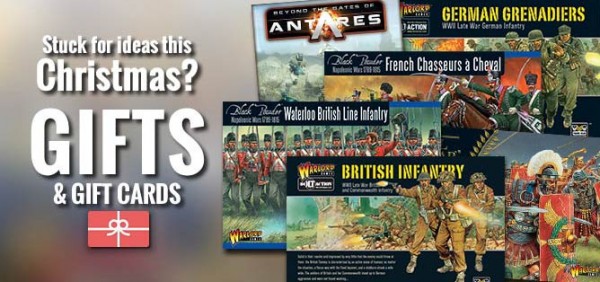 Don't Delay Order Today!
The post Christmas Post & Order Deadlines 2019 appeared first on Warlord Games.