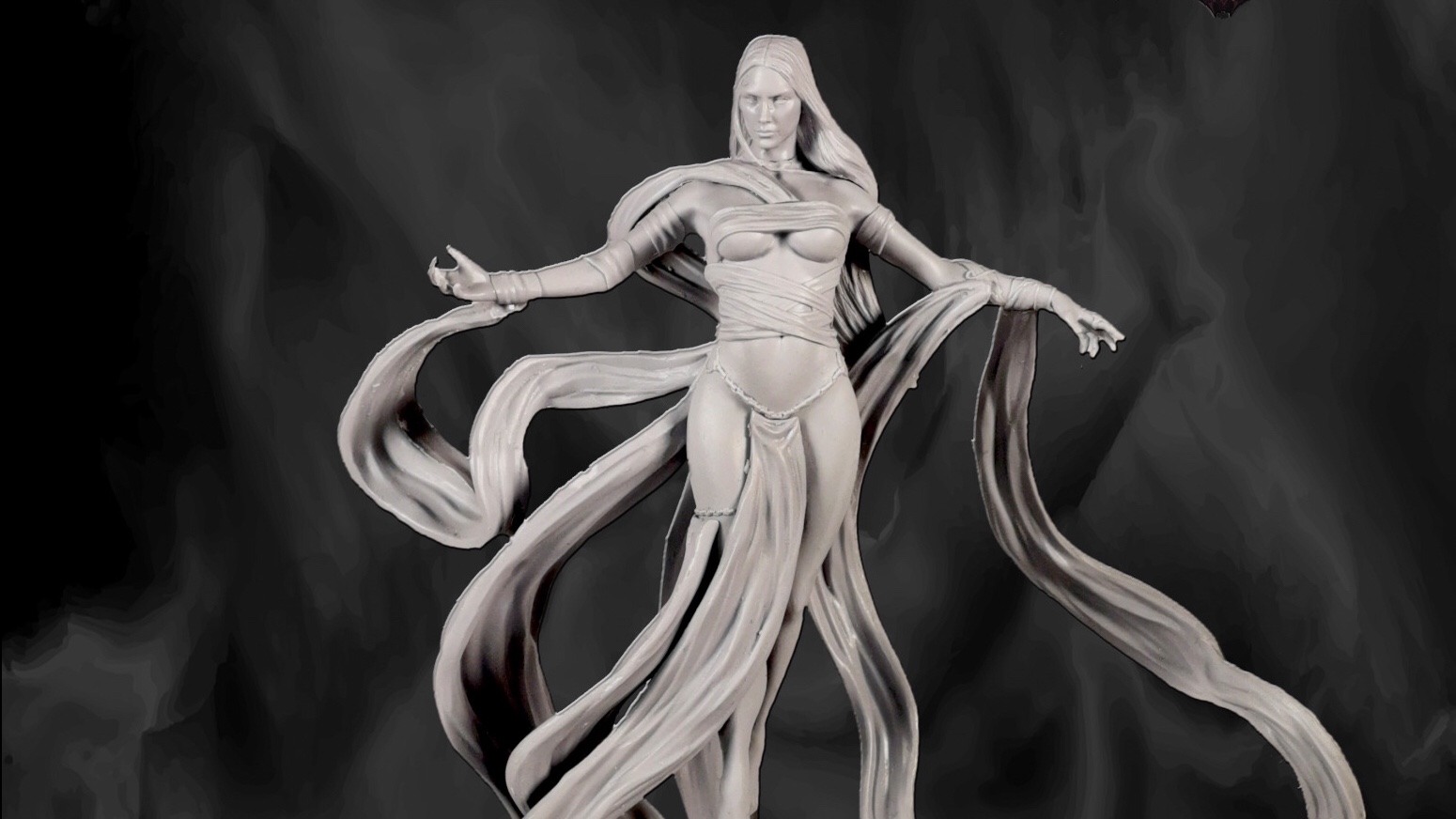 Cerberus Studios introduces new 'Goddess' Miniature
Cerberus Studios introduces new 'Goddess' Miniature
---
It is with delight Cerberus Studios introduces 'The Goddess', now on general release via https://www.cerberus-studios.com/miniatures/goddess after her debut at the UK GAMES EXPO.
The Goddess is a new flagship miniature starting a string of, 'God' models released in conjuncture with an ever growing storyline from the Mortals' Reckoning universe. Standing at 130mm tall she is made up of 5 figures, (4 Attendants at 32mm) and (1 Goddess 75mm) with resin feature base.
The perfect mini for collectors, painters, role players and DnD.
We hope you enjoy this detailed miniature 🙂